This is the Upper Glantal in the Southern Palatinate Farming Simulator 19 mod map. The map is created by the modder Acert. And it was actually one of the first mod maps for FS19 that was not an edit of one of Giants' maps.
The map is based on the southwestern parts of Germany. Acert has put a lot of effort into making a map that is filled with atmosphere. And he has succeeded because this is a great map to play on.
Here are some facts about the Upper Glantal map:
There are more than 30 fields.
The fields range from small to medium sized.
Most fields are square and AI worker friendly.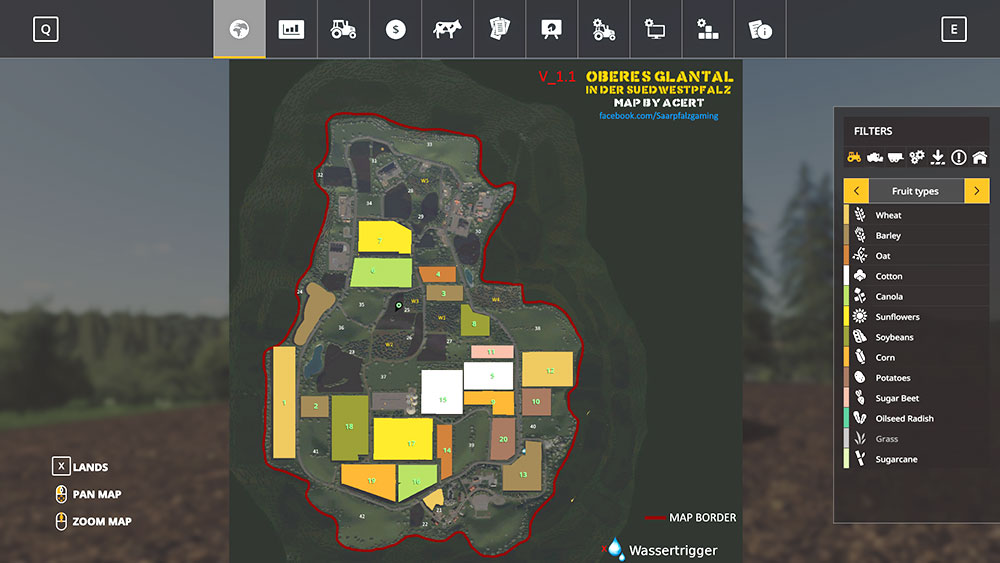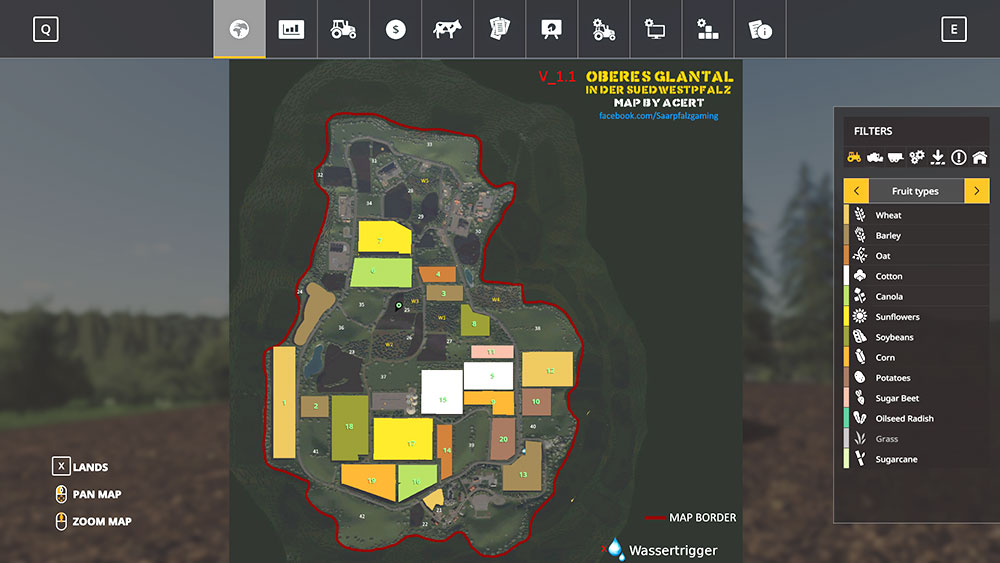 There has been an update to the map. This is some of the things that have been done to the new version:
The PDA Map has been reworked.
There are no longer crops on the decoration fields that show up on the PDA.
Milk sales have been added to both the sales stations.
The same goes for eggs.
Now, it's possible to buy slurry at the pig farm.
Clip distances have been adjusted for better performance.
There's now a water trigger near the farm (in a trench.)
The Upper Glantal map is perfect for anyone who prefers to use smaller vehicles and equipment. And if logging is your thing, there are plenty of trees to cut down.
How to Download: The download button below takes you to Acert's web site. Look for the download link at the top of the forum post.
We always use the modder's original download link when possible. Please let us know if there's a problem with the link. P.S. How to stay safe while downloading mods outside Giants' Modhub.