Here you have the Niederbayern Mod Map for Farming Simulator 19. The map is made by xNeillox and is a standard sized map, based on the southeastern parts of Germany.
The Niederbayern map is a massive rebuild of the Felsbrunn map. You will recognize some elements and parts of the map. But in the end, the map appears to be brand new.
Niederbayern Map - Key Features
The farmyard is massive, with lots of sheds and storage facilities.
38 Fields – From small to mid-sized.
Most fields are square or semi-square.
There are also a couple of more advanced shaped fields that will put your farming skills to the test.
All in all, there are a total of 18 selling points, including a spinnery, sawmill, and a dairy plant.
The map has working AI traffic.
And it's plenty to do for forestry addicts.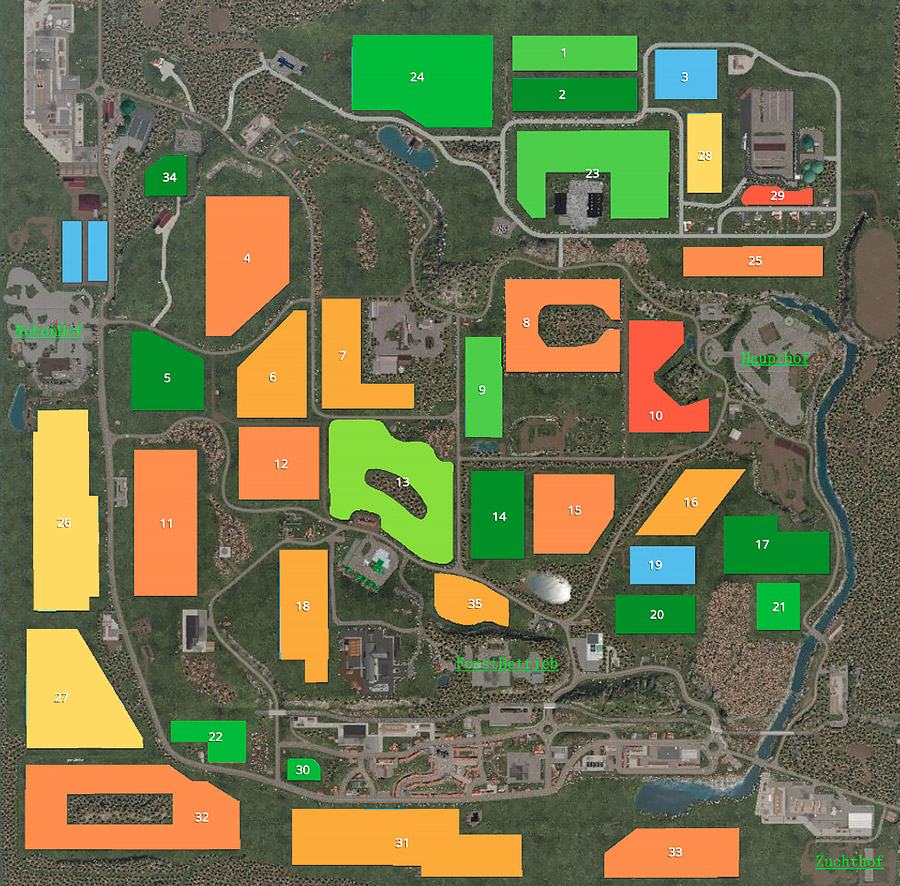 Oh, and we almost forgot to tell you that you also can grow carrots and onions on this map. Niederbauern is really well done, with lots of AI worker friendliness. But here are also much to do if you rely on your own efforts.
We especially enjoy the atmosphere that the mapmakers have managed to create. We are inevitably going to spend more time in Niederbayern.
Niederbayern Version 1.7 is Ready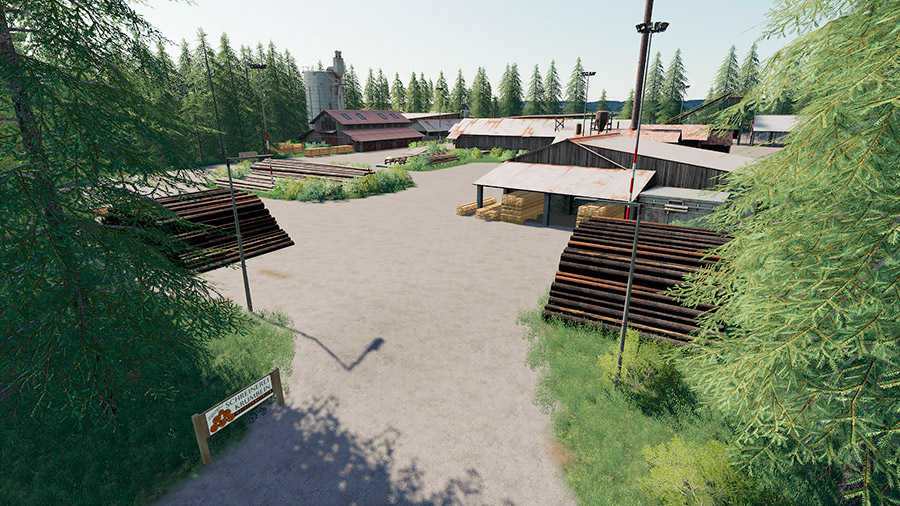 (Updated April 1, 2019 – No, not April fools…) The Niederbayern map has seen amassive update. A lot has changed since we last wrote about it. Here are some of the changes:
New stuff has been added. Like a sawmill, a new farm (farm #4), farm silos, silage clamps and a free area for placeable objects.
The map has also gotten a vacation village from which you can earn money. And there's also a new field.
Lots of things have been changed also. The forestry farm, main farmyard and the farm #2 have been reconstructed. And the dealer has moved to a new location.
Several bugs have been fixed. And the farmlands and landscape have been adjusted.
Version 1.8 – The Changes
(Update April 13, 2019) Another version of the Niederbayernmap is ready for you to download. Hereare the changes and fixes:
Anotherfree area for placeable objects has been added. The pigsty is fixed. And thereare new cowsheds at both farms.
Themap borders have been rebuilt, And the forest areas are improved.
How to Download
Click the blue button below. It'll open the Niederbayern mod map's official download page (for the single player version.) Note that you have to unzip the file to get to the actual mods files.
Go to Download - 1.5GB
We always use the modder's original download link when possible. Please let us know if there's a problem with the link. P.S. How to stay safe while downloading mods outsrefe Giants' Modhub.