This is your chance to download the Gamsberg Mod Map for Farming Simulator 19. (You'll find the download link below.)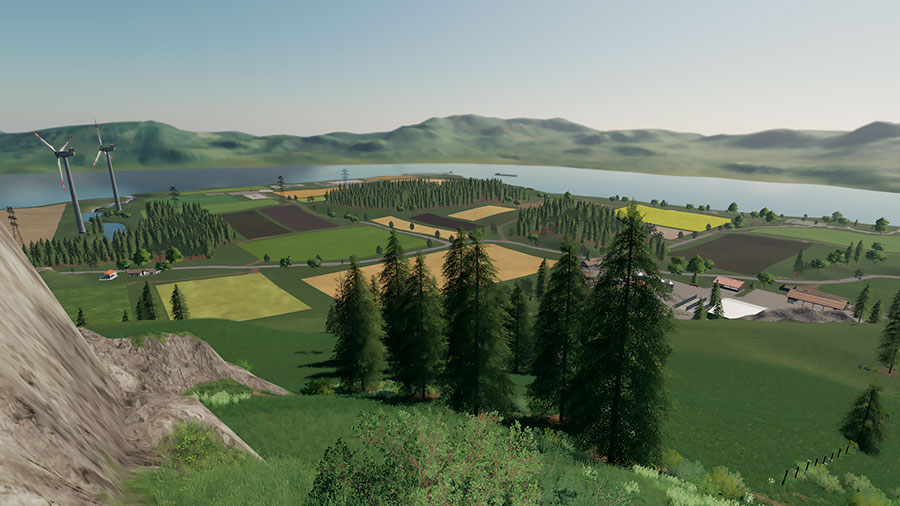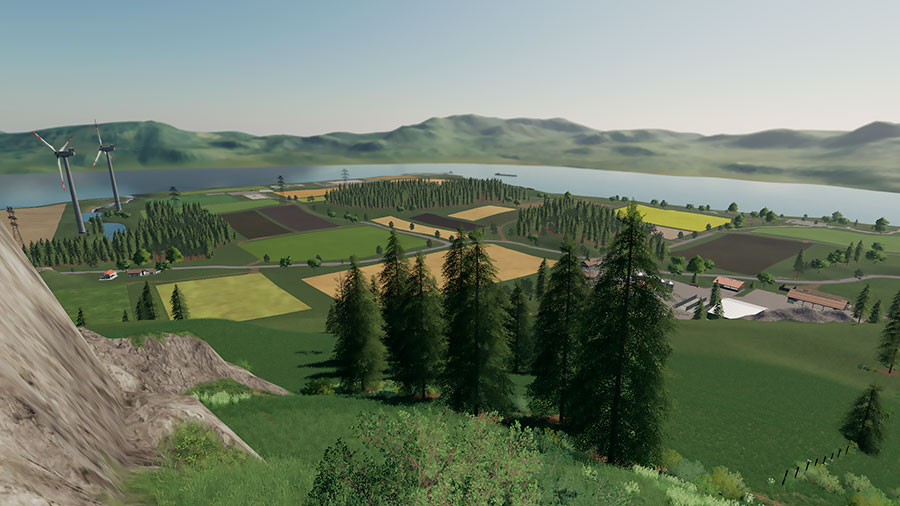 Welcome to lovely Gamsberg. This is an FS19 map made from the mapmaker's imagination. You have 30 fields to sink your teeth in, the smallest one is 0.5 hectares. The largest one is 20.5 ha. The map also includes several meadows. And forestry? Yes, there are plenty of trees here.
Many maps come with production mods these days. Not Gamsberg though. But there's plenty of space for placeable objects.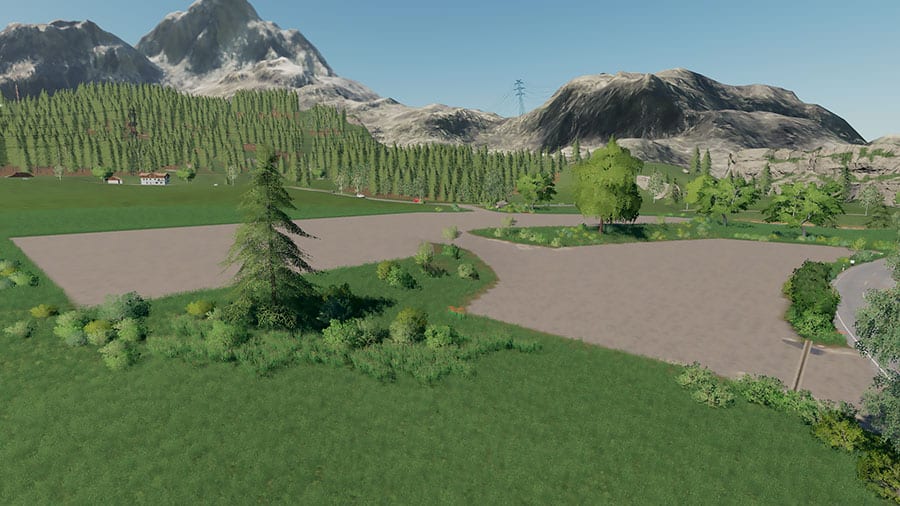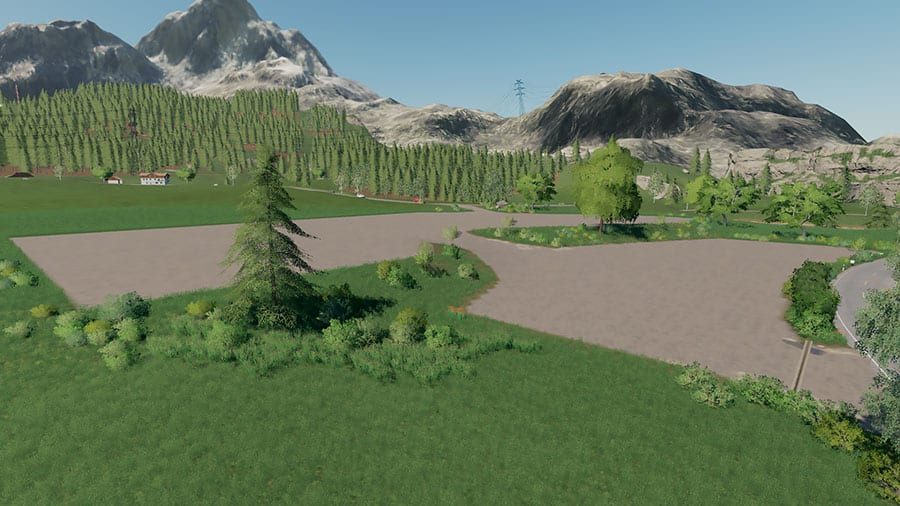 Sell Your Farm
The farmyard has been constructed for you already, but most of the buildings and objects can be sold. Great if you rather want to design the farm yourself. (The Place Anywhere mod will be handy here.)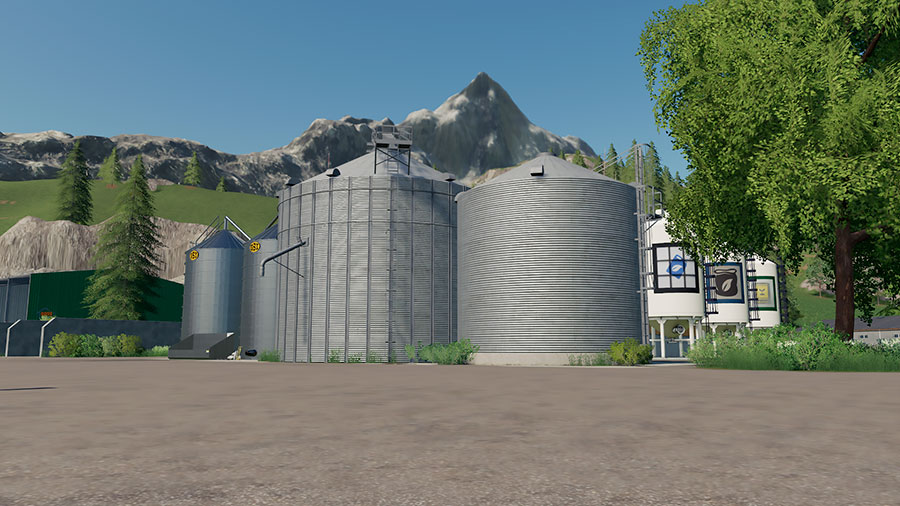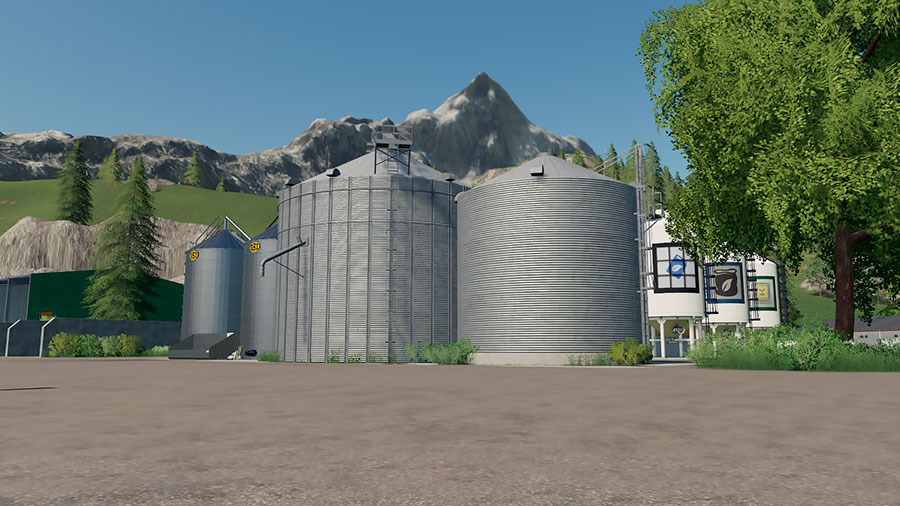 Gamsberg for FS19 is a nice-looking map. We have enjoyed our stay. We especially appreciate the fascinating landscape, and how many of the fields are not just totally square.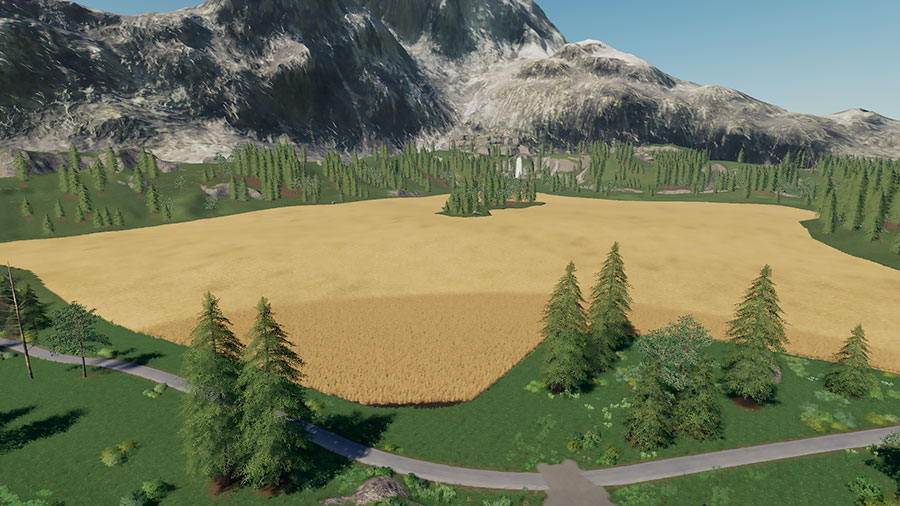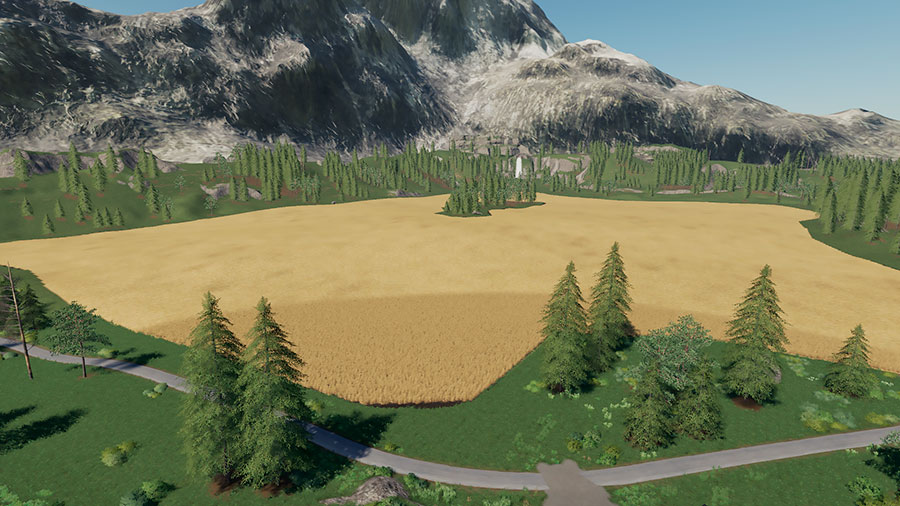 FS19 Gamsberg Mod Map
Here is the most of what you should know about this FS19 mod:
Map Name: Gamsberg.
Credits: Chris_30.
Map size: Standard (2×2)
Number of fields: 30.
Number of buyable farmlands: 39.
Selling points: 9. How to Download
Errors? We could not spot any noteworthy errors…
This Gamsberg map is hosted at Modhoster. The blue button below takes you there.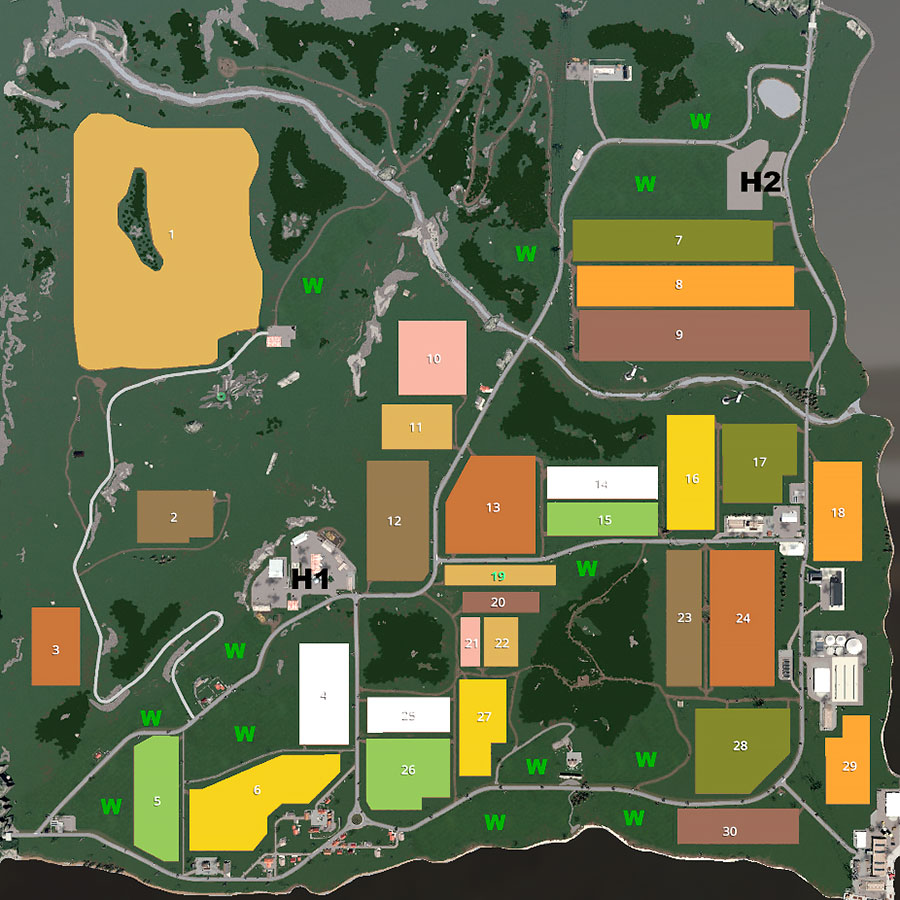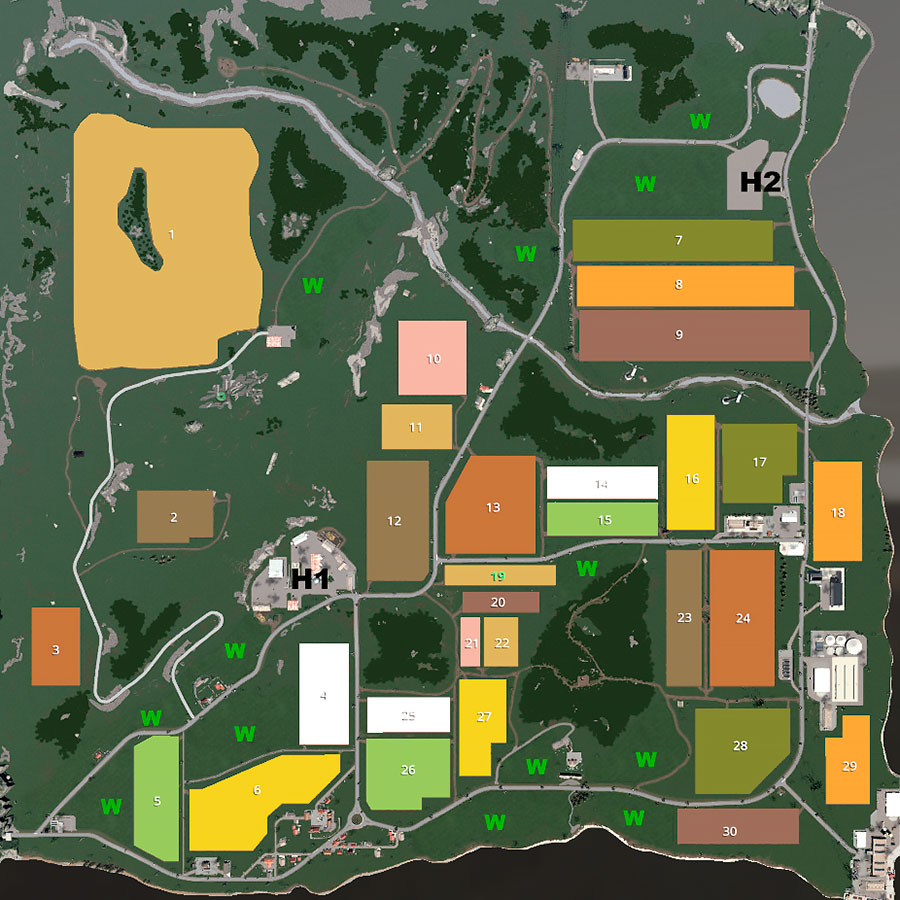 Gamsberg Version 1.2
(Update July 15, 2019) The modder keeps improving an already great FS19 map. Version 1.2 is ready, and here are the changes:
A problem with the wool pallet selling trigger has been fixed.
Some of the original bushes have been erased, making it easier to combine fields.
The Rostselmash combine inthe starting vehicle roster have been replaced with something green…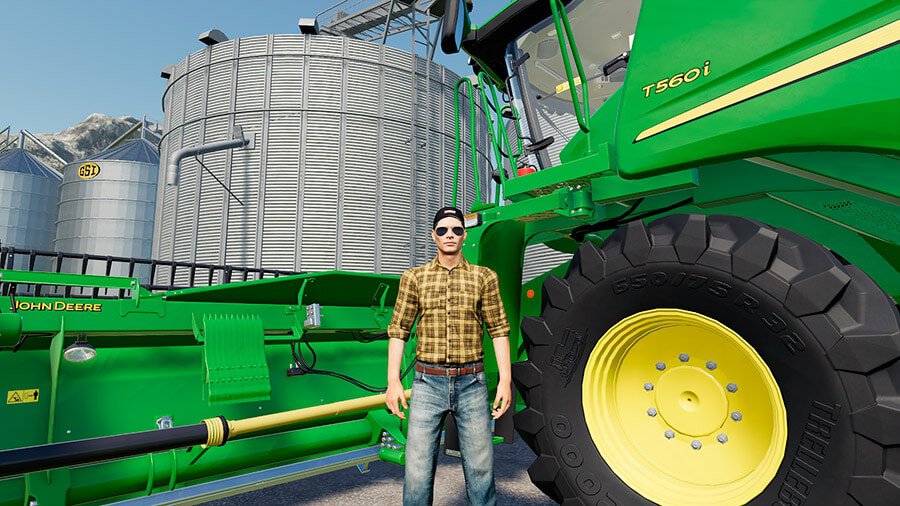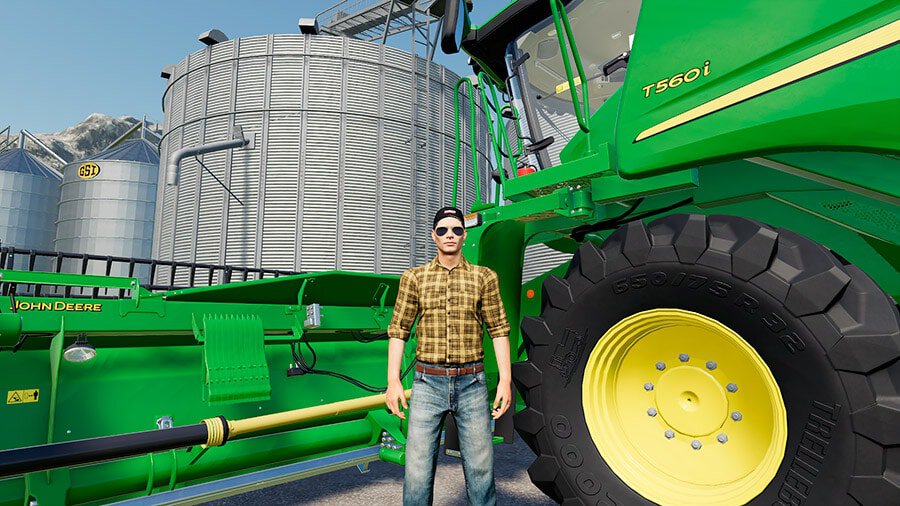 The changes are so significant that you'll need to create a new gamesave.
Version 1.3 – Seasons 19 Ready
(Updated August 13, 2019) Here's the fourth version of the Gamsberg map for you. The most essential adaption is the snow mask that makes the map fully compatible with Seasons 19.
There has also been an update to some of the trees, removing the problem with cutting VolumeTrees.
No errors or log warnings.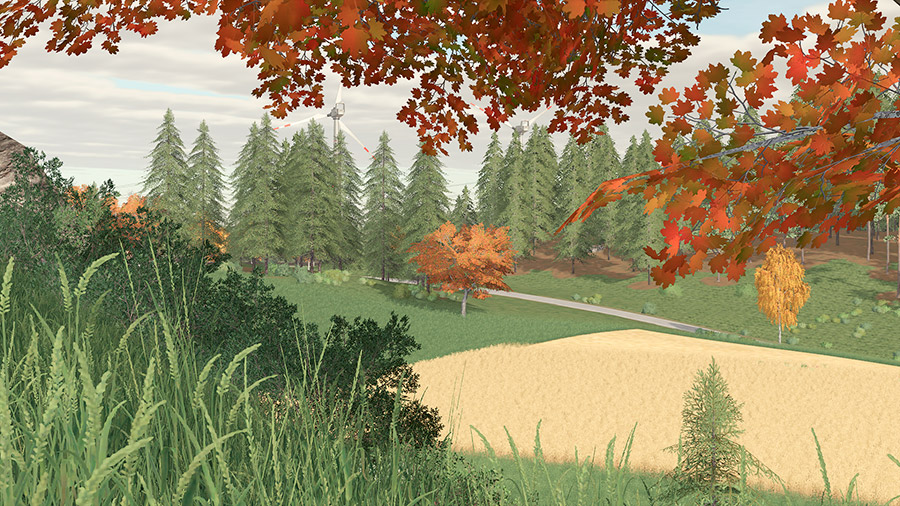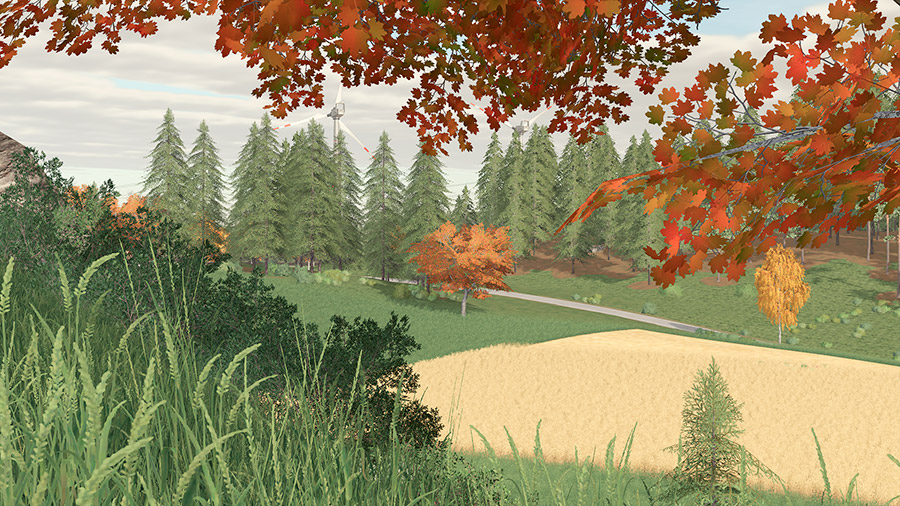 We always use the modder's original download link when possible. Please let us know if there's a problem with the link. P.S. How to stay safe while downloading mods outside Giants' Modhub.