Finally, you can download the Pöttinger Top 422 windrower for Farming Simulator 19.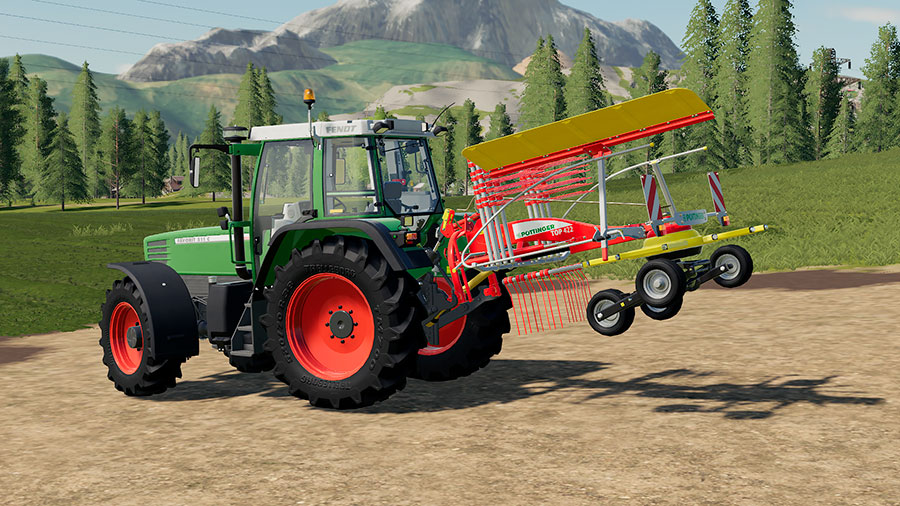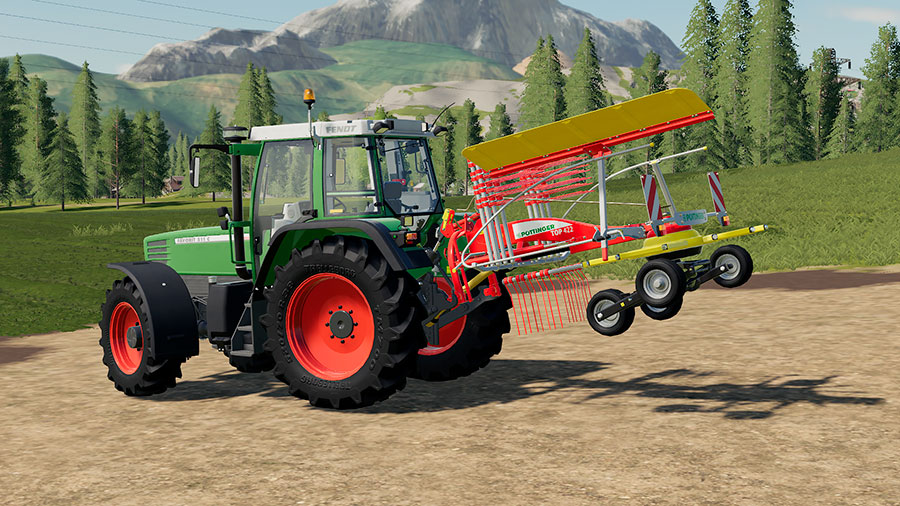 The real-life Top 422 is a medium-sized single-rotor rake from Pöttinger. This FS19 version is a darn excellent replica.
The model is initially made by Giants. MB-Trac Power has given it new textures, improved animations, and adjusted the model to make it an excellent fit for Farming Simulator 19.
FS19 Pöttinger Top 422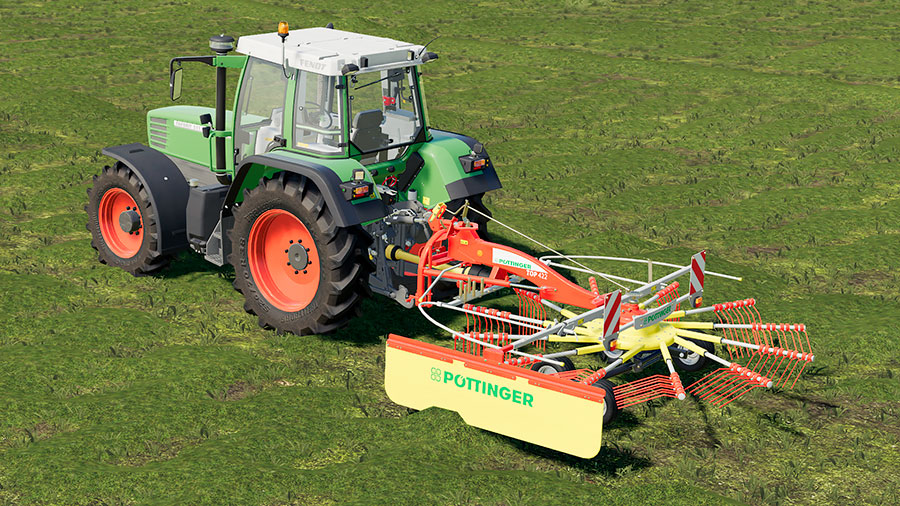 Here are some vital facts about this great FS19 mod:
Brand: Pöttinger.
Credits: MB-Trac Power.
Category: Windrowers.
Base price: 10,500.
Working speed: 18 kph | 11 mph.
Working width: 4.2 meters.
Required power: 40 hp.
Selectable colors: Yes, for some of the parts.
Selectable wheels: No.
Errors? No.
The animations when unfolding and folding the windrower are really cool.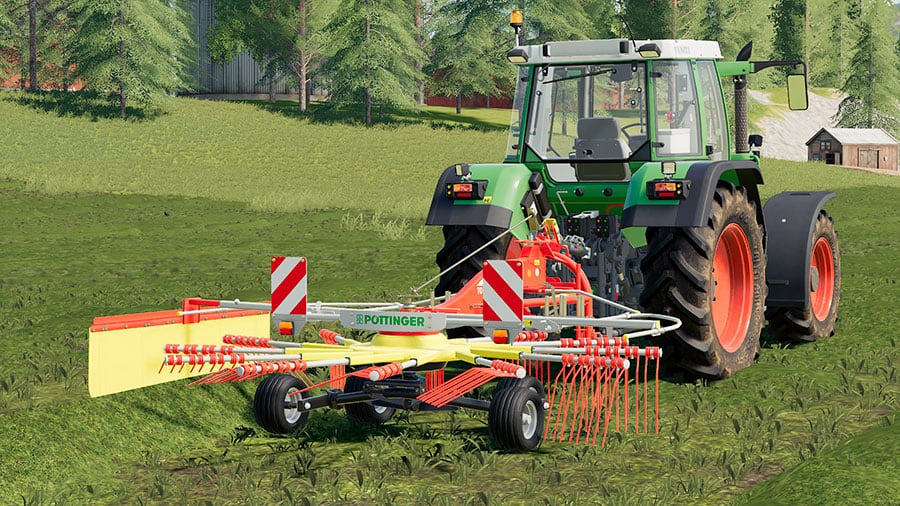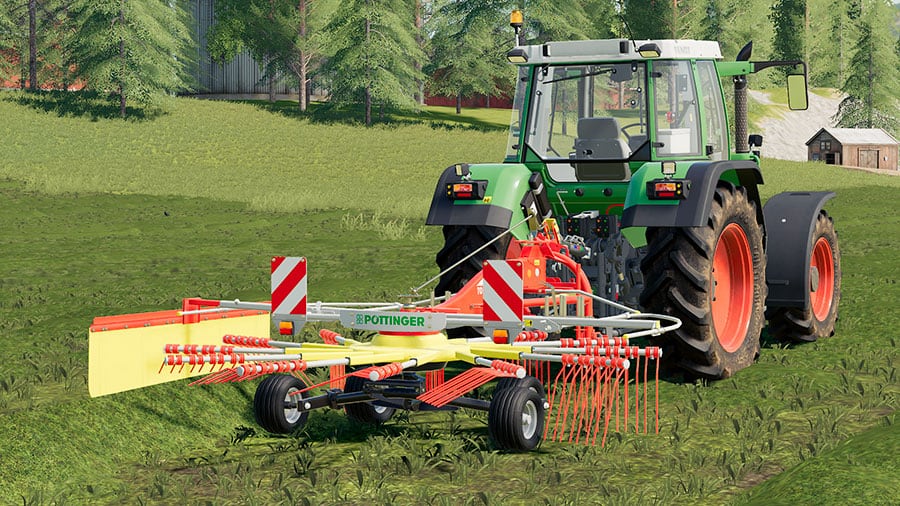 Version 1.2.0
(Update June 24, 2019) There's a minor update of the Pöttinger windrower. Here are the adjustments:
The material and colors have been tweaked.
There's also a minor adjustment of the model.
Perhaps the coolest change is the axle option. You can now choose between the number of axles for your windrower.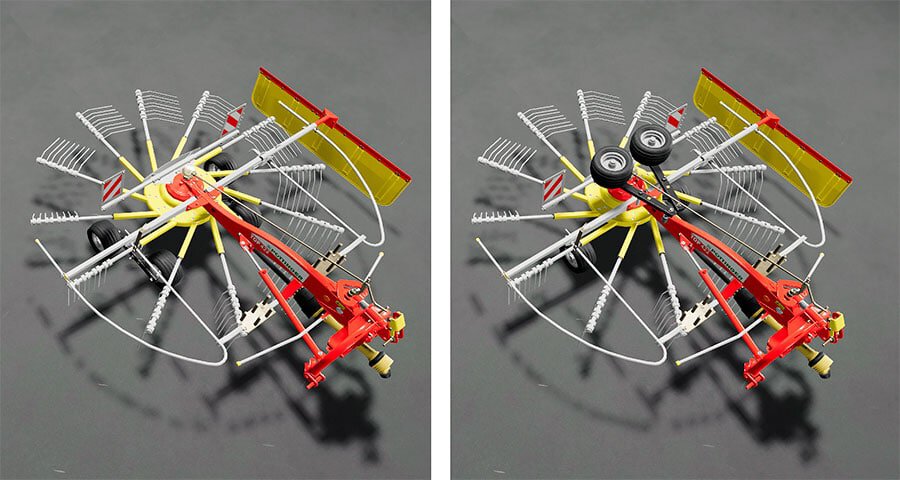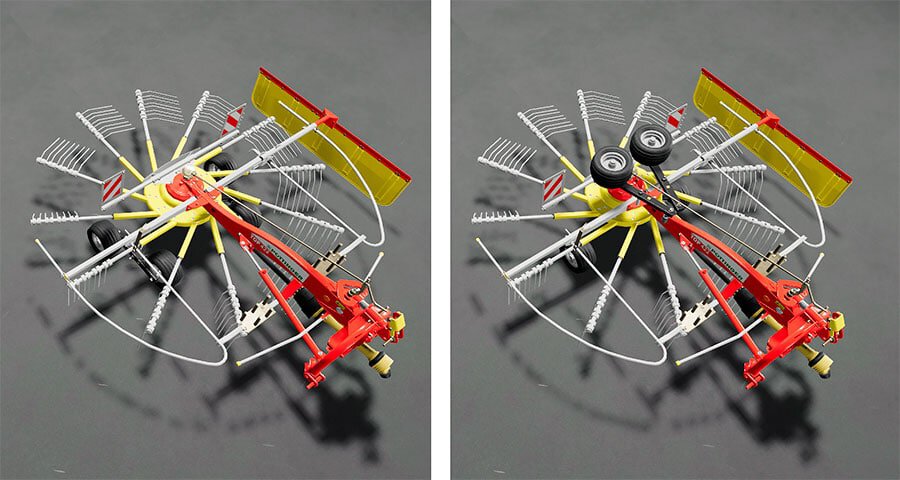 Version 1.3.0 – More Wheels
(Update July 27, 2019) More stuff has been added to the Pöttinger. Most important is the Multitast pilot wheel (shop option), that in the real-life version ensures a more stable rake.
The windrower now also has connection hoses, plus the animations have been tweaked.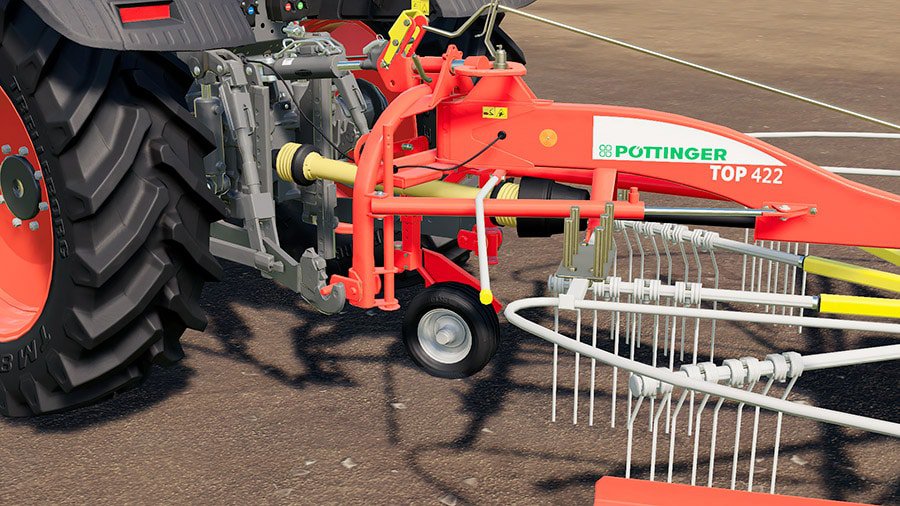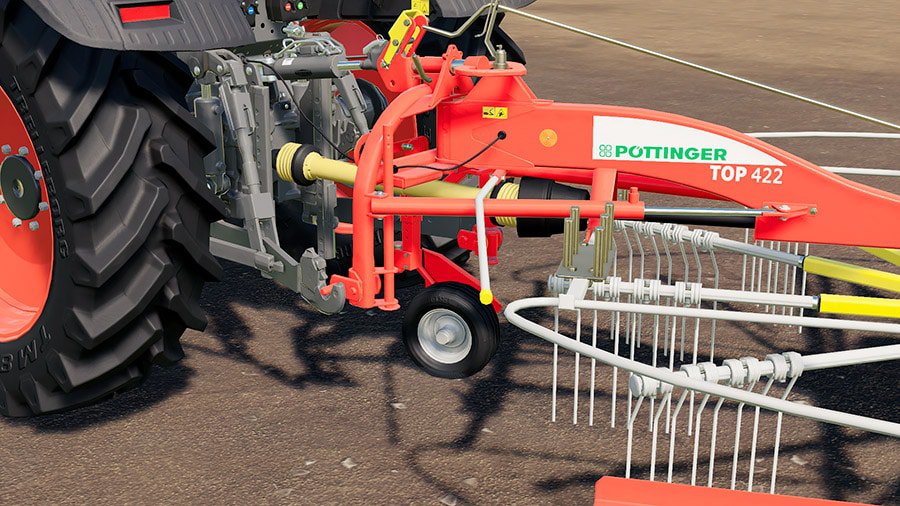 How to Download
The modder has selected Modding-Welt to host the windrower. Click on the button under to get to the download page (look for the download button in the upper right corner.)
We always use the modder's original download link when possible. Please let us know if there's a problem with the link. P.S. How to stay safe while downloading mods outside Giants' Modhub.