FarmingSimulator 19 mod presentation: The Schinckel V Rake (windrower) by TJ &BK Modding. If you're in a hurry, the download link is at the bottom ofthe presentation.
This is theFS 19 version of a windrower made by the Australian company SchinckelHayrakes. It's also a demonstration of great modding. The gameversion looks very much like its real-world counterpart.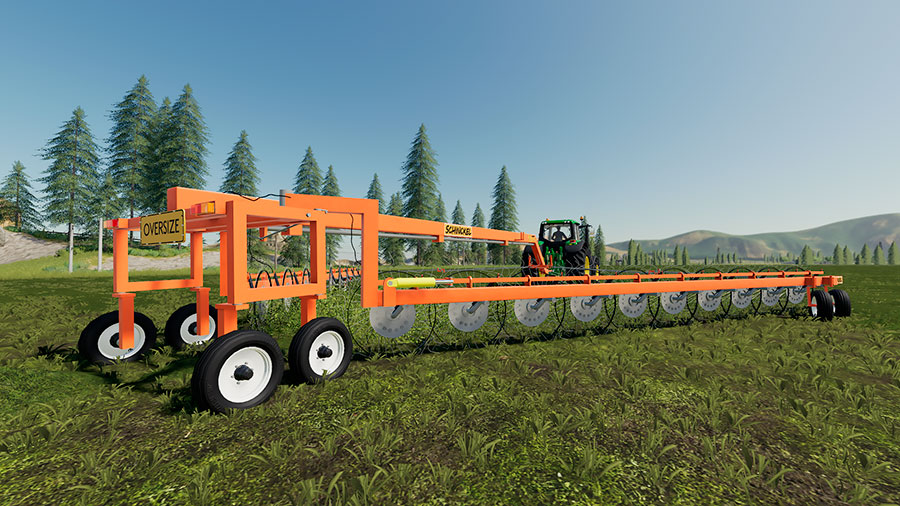 Wheel Rake
TheSchinckel V rake is a wheel rake. It doesn't rely on motors to move thewheels. Instead, the wheels are pushed each time the tines meet the ground.This is sort of how it works in the game too. You don't have to power up therake. Just unfold it and start raking.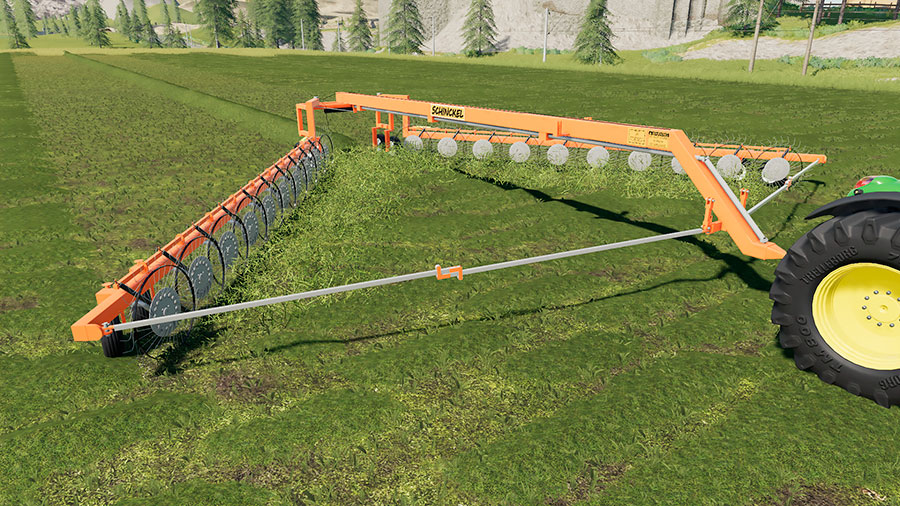 FS 19 Schinckel V Rake
We'reseeing an increased amount of Australian equipment mods in Farming Simulator19, which is excellent, especially when they are as good as this one. Here aresome vital facts:
Brand: Schinckel Hayrakes.
Credits: TJ & BK Modding, JFL Modding, and KB Modding.
Category: Windrowers.
Base price: 25,000.
Working speed: 20 kilometers per hour | 12 miles per hour.
Working width: 12 meters.
Required power: 35 horsepower.
Selectable colors: No.
Selectable wheels: No.
Errors: No.
Platforms: PC, Mac.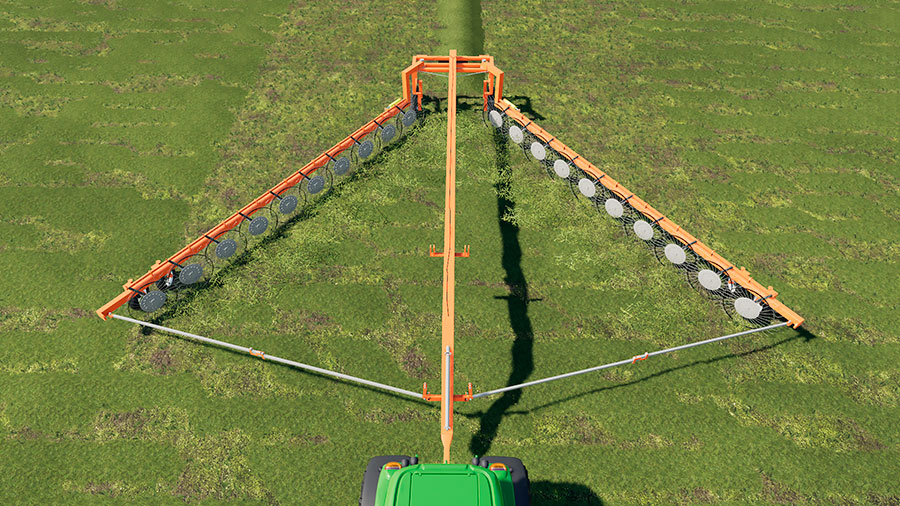 Where to Download
The Schinckel V rake can be downloaded from Mediafire. The blue button under opens up the download page.
Go to Download
We always use the modder's original download link when possible. Please let us know if there's a problem with the link. P.S. How to stay safe while downloading mods outsrefe Giants' Modhub.