Farming Simulator 19 mods showcase: The Kverneland TA 753C windrower. You'll find the download information at the end of this presentation.
This is anexcellent simulator reproduction of the dual-rotor windrower (swather/rake)made by the Norwegian manufacturer Kverneland.
Sidenote: Did you know that Kverneland have partnered up with Great Plains? And that both companies are owned by Kubota?
7 Meter
no.naim[LSMC] (the mod creator) has done a fantastic job bringing the TA 753C rake toFS19. The modeling, texturing, and scripting is first-class. The foldinganimations look just brilliant.
The workingwidth isn't very large. A span of 7 meters is, for example, 2.3 meters lessthan what you get with the Kuhn GA 9531 twin-rotor rake. That's why theKverneland windrower is ideal in smaller fields when you wantsomething more than just a single-rotor option.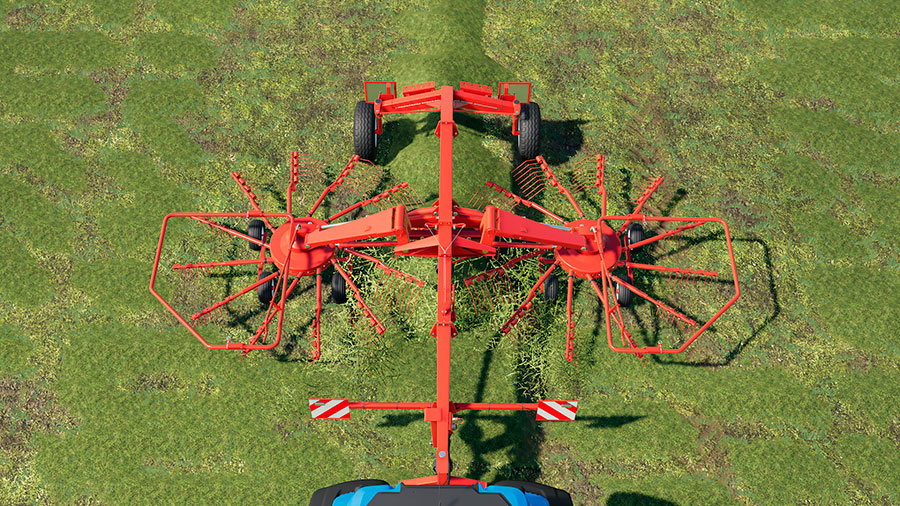 FS19 Kverneland TA 753C
Want toknow more about the Kverneland swather? Here are some facts:
Brand: Kverneland.
Credits: no.naim [LSMC].
Category: Windrowers.
Base price: 14,000.
Working speed: 18 kilometers per hour | 11 miles per hour.
Working width: 7 meters.
Required power: 45 horsepower.
Selectable colors: Yes, both for the main parts and the rims.
Selectable wheels: No.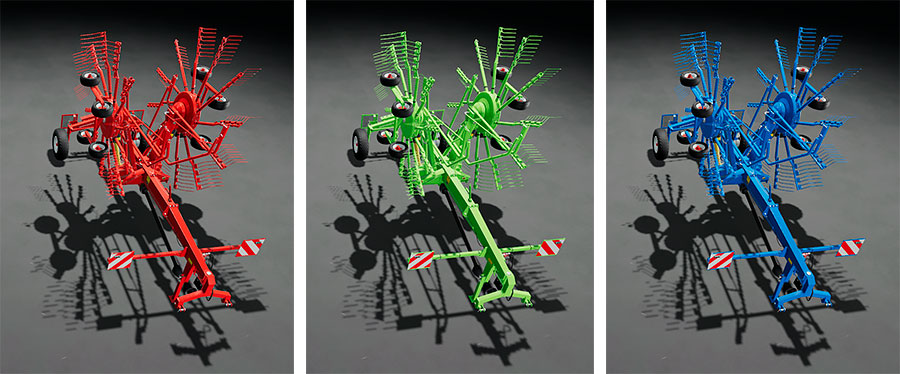 Version 1.0.1.0 – A BetterVersion
(UpdatedFebruary 13, 2020) Themost recent version of the windrower adds several fixes to the mod. Here theyare:
Thereare fixes in place for the wheel centering and the work area for lifted rotors.The result? No more destroyed swaths.
Anotherfix has changed the drop area, leading to a more even creation of swaths.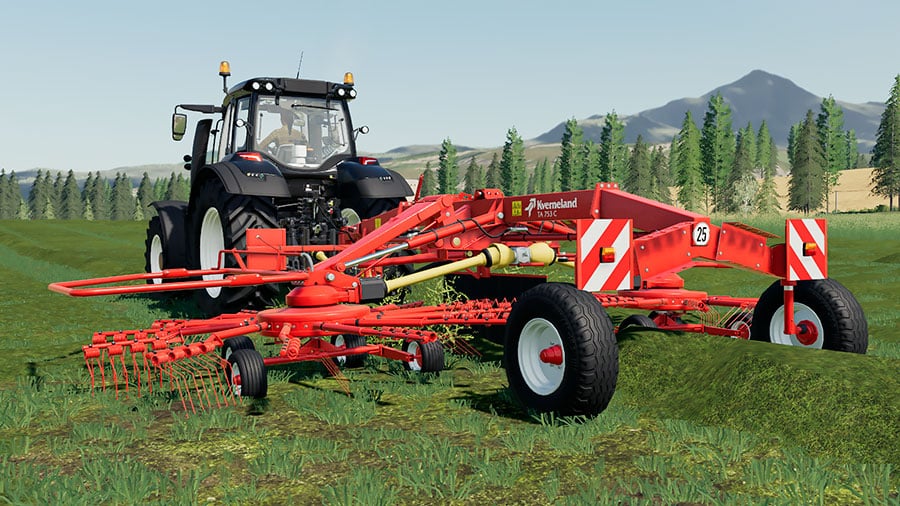 Download from the Modhub
The Kverneland TA 753C mod has been authorized by Giants. You can get it from the in-game Modhub. You can also download it from its web page on Farming-Simulator.com (the blue button opens the page.)
Go to Download
We always use the modder's original download link when possible. Please let us know if there's a problem with the link. P.S. How to stay safe while downloading mods outsrefe Giants' Modhub.