Here's a chance todownload the John Deere 6X20 tractor series for Farming Simulator 19. It's a nice mod that has lots offeatures and customization options. Too bad some log errors spoil the party. More on that later.
John Deere 6X20 Series Info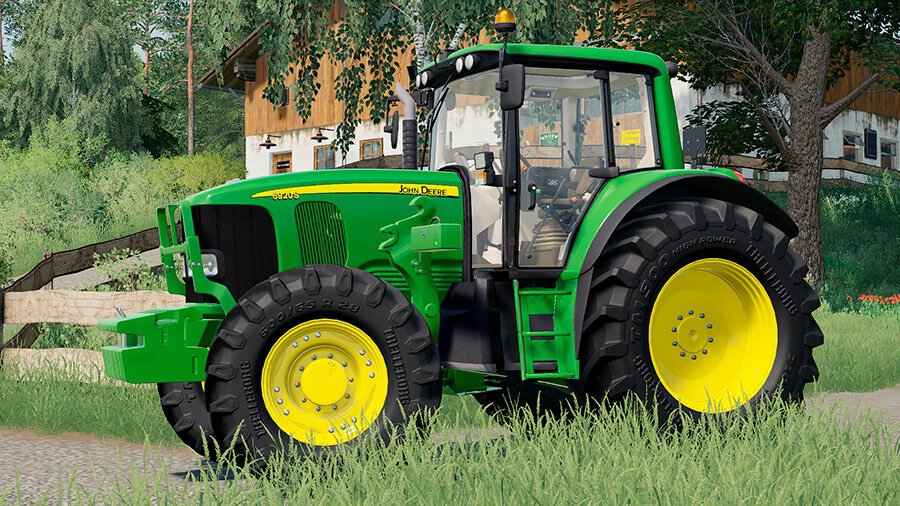 First, we want to give some essential factsabout this JD mod:
Brand: John Deere.
Modders: Piru, Toymatao, and Abel.
Category: Medium Tractors.
Base price: 45,000.
Engine configurations: 3 (6820, 6920 and 6920S.)
Power range: 140 to 166 HP.
Top speed: 24 mph / 40 kph.
Selectable colors: No.
Selectable wheels: Yes - Several options.
Wheel brands: Trelleborg, Michelin, Mitas, and Nokian.
Front loader attacher: Yes - optional.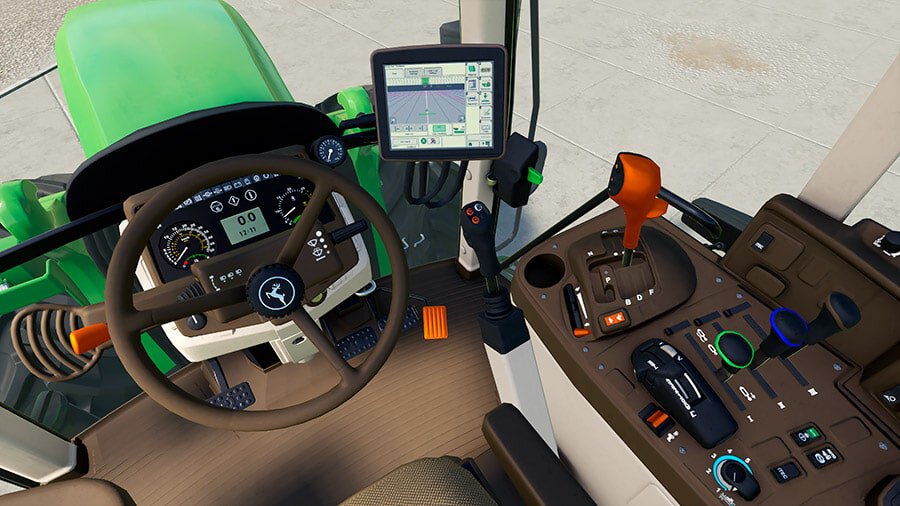 The tractorhas several front weight options. Or you can ditch the weights and put a 3-pointhitch with a PTO on the front instead.
You canalso add or remove the front fenders. And several parts of the cab areanimated.
LUA Errors
Warning:The tractor threw us a bunch of LUA errors. Most were 'Index not found' errors. These errors did not break the game. Butthey can cause problems, primarily if you use other mods that also haveerrors...
Too bad, because this is a fine-looking JohnDeere mod.
How to Download
If you still want to download this tractor mod after reading about the errors, you are welcome to do so by clicking that blue button below. It'll take you to the mods official download page.
Go to Download 47.8MB
We always use the modder's original download link when possible. Please let us know if there's a problem with the link. P.S. How to stay safe while downloading mods outsrefe Giants' Modhub.