Now youcan download the John Deere 2623 disc harrow for Farming Simulator 19. (Working width is 9 meters - lookfor the download link under.)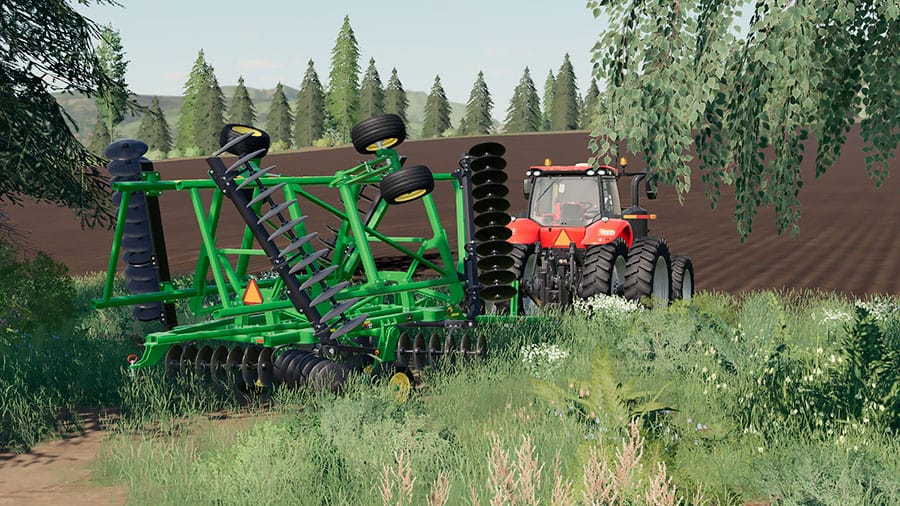 Many of theFS15 and FS17 John Deere implement mods had errors. The animations didn't work correctly.The implement could sink into the ground when you bought it. All those errorsare gone with this mod. So nice to see an FS19 JD implement that works outof the box, so to speak.
Most previousversions worked as plows. This one functions like a disc harrow.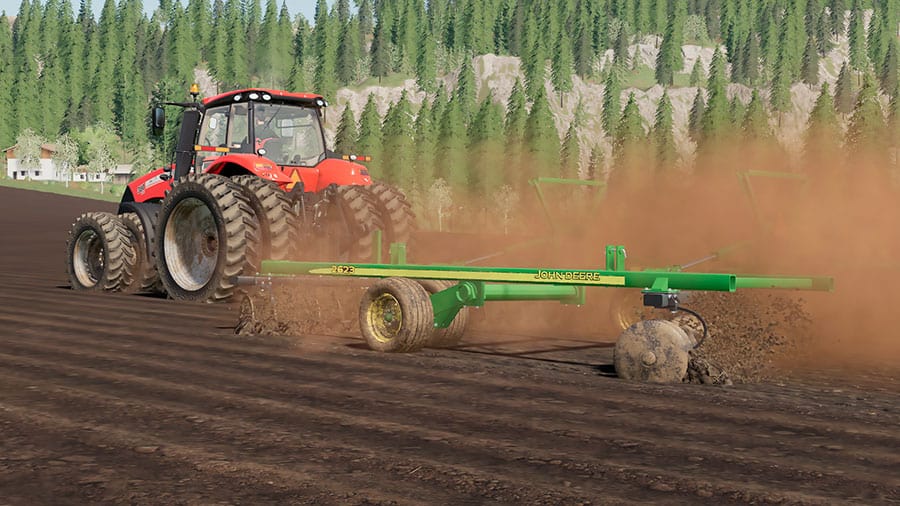 FS19 John Deere 2623
Here ismore info on this particular FarmingSimulator 19 mod:
Brand: John Deere.
Credits: Original model by LBJ media (LBJ modding). FS19 version by Appalaches Modding.
Category: Disc Harrows or Plows.
Base price: 58,950.
Working speed: 10 mph | 17 kph.
Working width: 9 meters.
Required power: 200 hp.
Selectable colors: No.
Selectable wheels: No.
Version 1.0.0.1 – Now, itPlows Too
(UpdatedFebruary 4, 2020) AppalachesModding has just gifted us a new version of the John Deere 2623. The most significantchange is that you now get two mods in one. One cultivator in the "Disc Harrows"category, and one plow to be found in the "Plows" category. Happy times!
Other changes:
Youcan add a rear attacher to both versions, which is handy, for example, when youwant to use a crumbler too.
Thereare fixes for AI workers jack knifing the implements when turning and the wingsnot working on field edges, as well.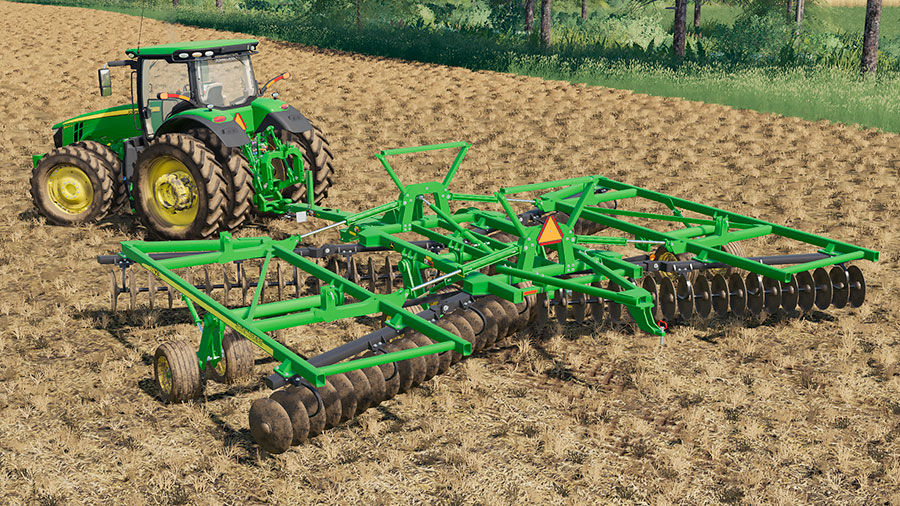 How to Download
The updated version of the JD cultivator/plow was released yesterday via a Facebook post. Here's a copy of it, look for the Mega.nz link to get the addon into your mods folder.
UPDATE: The original link for the JD 2623 has disappeared, unfortunately. We've put the mod file on our own servers temporarily while waiting for the original link.
Go to Download
This is not the modder's original link. We have tried to locate it without luck. If you know the original link, please contact us. Until further notice, the file has been placed on a Non-Pay-Per-Download server.