FarmingSimulator 19 mod presentation: Two versions of the Carre Xenos disc harrows,created by the very talented NicoPix's.
Here youhave an amazing FS19 reproduction of the Xenos harrows, made by the Frenchcompany Carre. It's one of few cultivator mods with a workings width of fivemeters. It's a viable option for medium-sized and smaller fields.
The following video is how Carre showcases the real-world version of the mod.
Comes in Two Versions
The CarreXenos disc harrows come in two different versions. The first version is entirelycarried by the tractor during transport to and from the fields.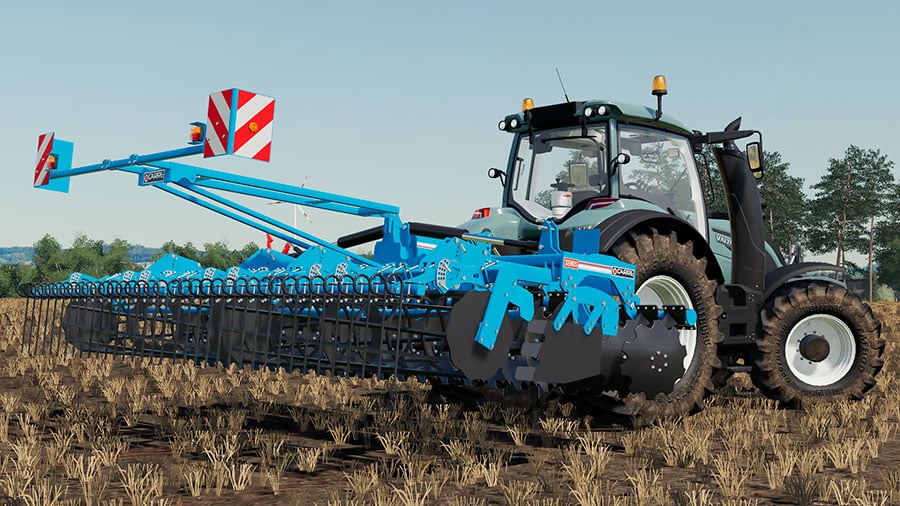 Then, there'sa semi-mounted version with wheels, which reduces the stress on the rearlinkage in transport mode. The wheels raise automatically during fieldwork.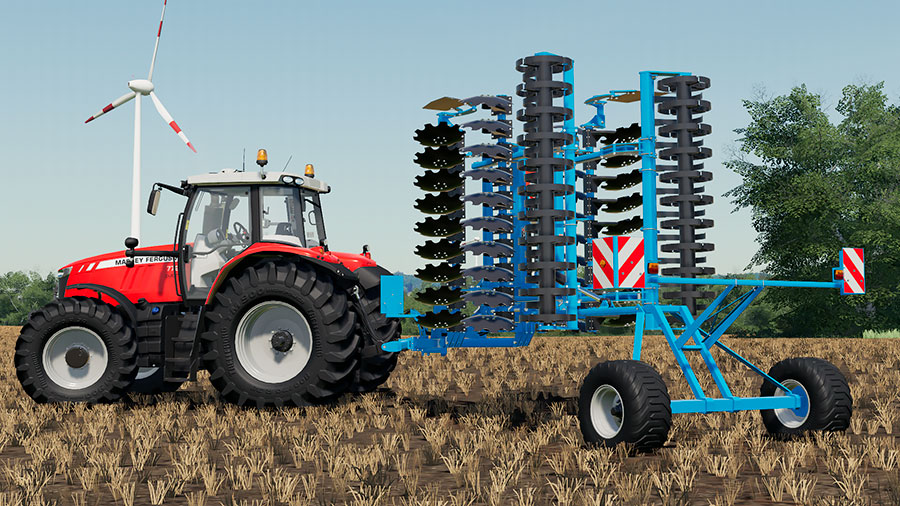 Xenos In-Game Features
Design – Both disc harrows have severalin-shop options for rollers, behind the discs. Your choices are roll bars,flexible blades, or U rolls.
You canalso add tines, or combs as some say, to your harrow. All in all, these aregreat features that add to the realism.
FS19 Carre Xenos Mod Specs
The CarreXenos disc harrows are a work of art. Modeling and texturing are very good. Havingsaid that, more use of normal maps for some of the details would probably securethe addon a spot in the console modhub, as well.
Brand: Carre.
Credits: NicoPix's.
Category: Disc Harrows.
Base price: 47,200.
Working speed: 17 kilometers per hour | 11 miles per hour.
Working width: 5 meters.
Required power: 170 horsepower.
Selectable colors: No.
Errors: No.
Platforms: PC and Mac.
No Errors, But…
No, I couldnot find any errors in the log after spending a couple of hours with the cultivators.But when the Valtra T234 pulled the non-wheel version, the harrow skipped partsof the field. Putting a different tractor in front of it, solved the problem. Strange…
Version 1.1.0.0 – MoreWheels
(UpdatedJanuary 23, 2020) Anew version of the beautiful disc harrow is available inside the Modhub. It nowhas more wheel options for the trailed version of the cultivator.
And that'snot all:
Theupdate includes a correction of the mod description.
There'salso a correction of the disc physics during cultivating.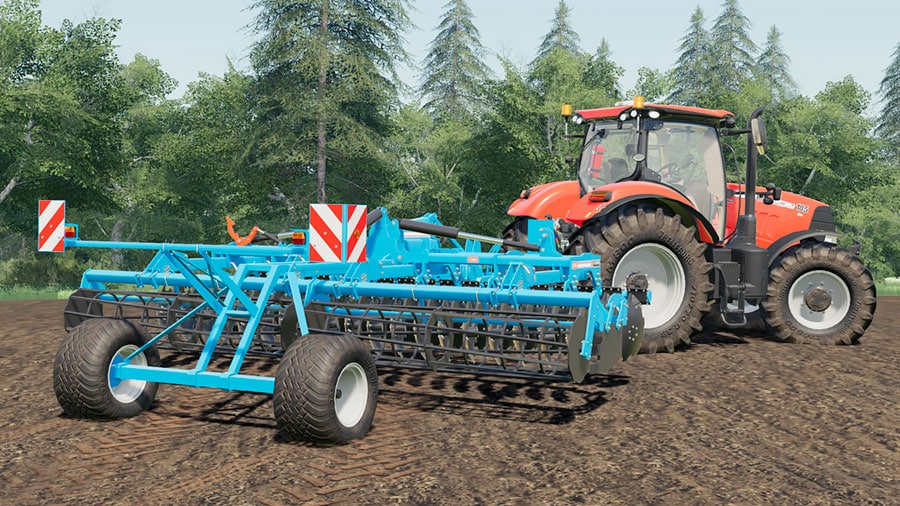 Where to Download
You'll find the pack of Carre Xenos harrows inside the modhub when the game is running. You can also download them from the official FS website, just click the blue button.
Go to Download
This mod is an official Modhub mod. Please, do the modder a favor and only download it from the in-game hub or from its official mod page on Farming-Simulator.com.