Farming Simulator 19 mod presentation: The New Holland CR7.90, CR8.80, CR8.90, and CR9.80 combine harvesters, brought to FS 19 by Flavien, GD3M, and ElgéFSCrea.
This addon is a conversion of the popular New Holland combines. I tried the first version of it. The second version is a whole lot better.
CR7.90, CR8.80, CR8.90, and CR9.80 Features
There is a total of four different engines to choose from for your harvester. There are also more than 10 different tire configurations to pick from when you want to customize your harvester.
It's a neat gimmick that you can lower or raise the grain elevator with your mouse or a controller. Just note that the combine won't start harvesting until you drop the header the "Giants way," though.
The combine pack includes two headers, as well:
One Varifeed 25 Feet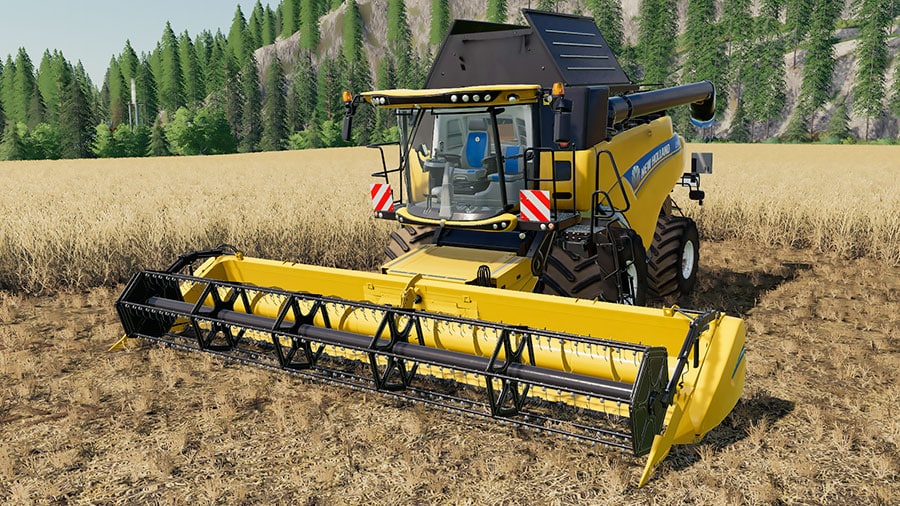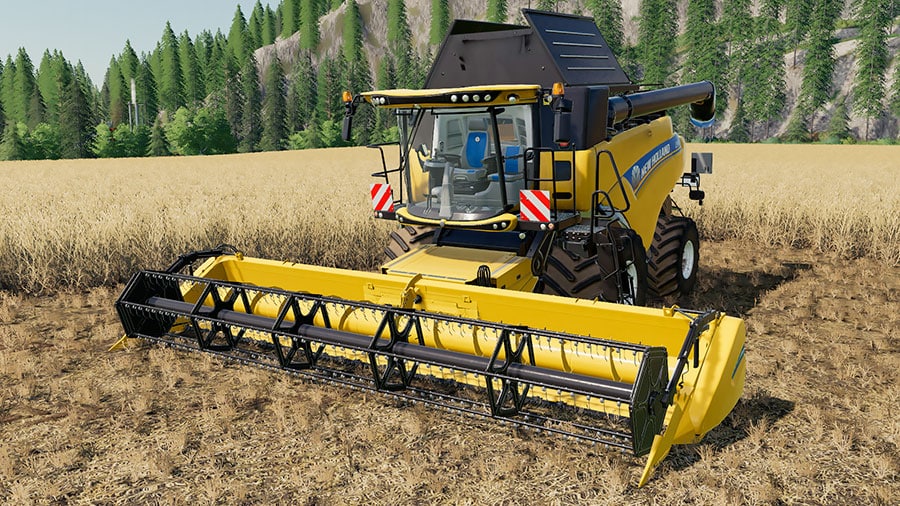 This header costs 38,000 and has a working width of 7.6 meters
A Varifeed 32 Feet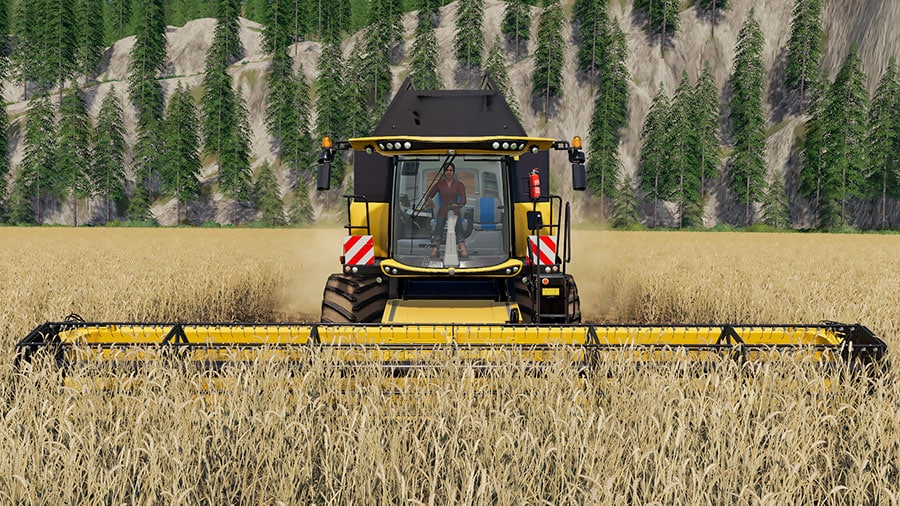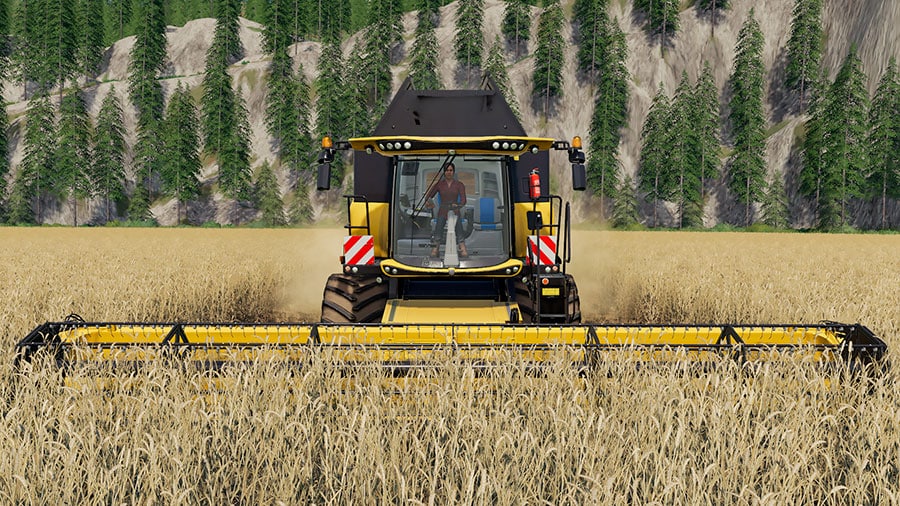 The cost is 58,000, and it covers swaths 9.8 meters wide.
FS19 New Holland CR Series
Trained eyes will immediately see how the CR series addon is a conversion of an older model. But the conversion is a terrific one, with a lot of new details added. The harvester has, for example, proper UDIM textures.
Brand: New Holland.
Credits: Giants Software, Flavien, GD3M, and ElgéFSCrea.
Category: Harvesters.
Base price: 275,000.
Engine configurations: 4.
Power range:  408 to 530 horsepower.
Top speed: 30 kilometers per hour | 19 miles per hour.
Grain tank capacity: 11,500 liters.
Selectable colors: No.
Selectable wheels: Yes.
Wheel brands: Michelin, Mitas, and Trelleborg.
Errors: No.
Platforms: PC and Mac.
How to Download
The modder has released the New Holland combines on Facebook. Here's a copy of the release post with the download link.
We always use the modder's original download link when possible. Please let us know if there's a problem with the link. P.S. How to stay safe while downloading mods outside Giants' Modhub.