FS19 modspresentation: The John Deere 690 large square baler, built from scratch bythe ARM Team.
This is oneof the best John Deere large baler addons for Farming Simulator 19. It has beenaround in several of the earlier games. I'm so happy it's back in '19.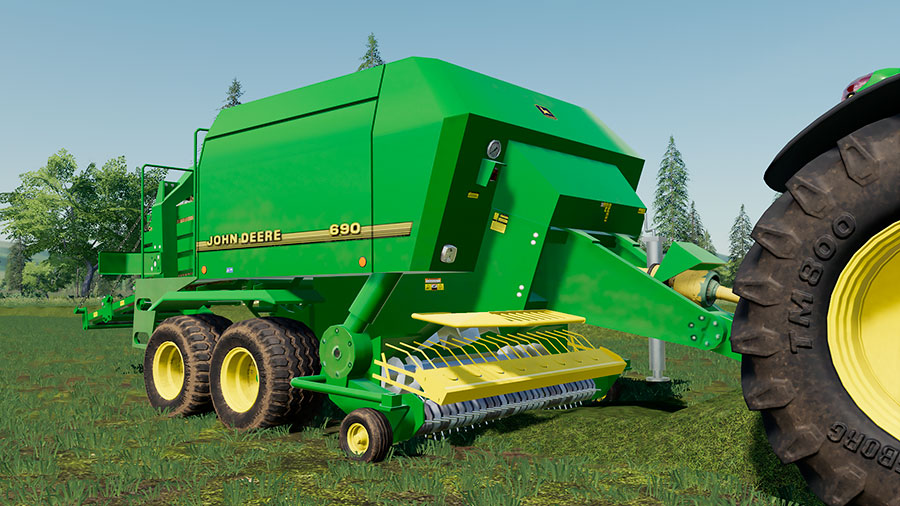 There's noprice for pointing out the resemblance to the Krone Big Pack 120-80. This iswhat I've heard: Back in the days, John Deere bought some designs of Krone.A blueprint, that became the 690, was one of them.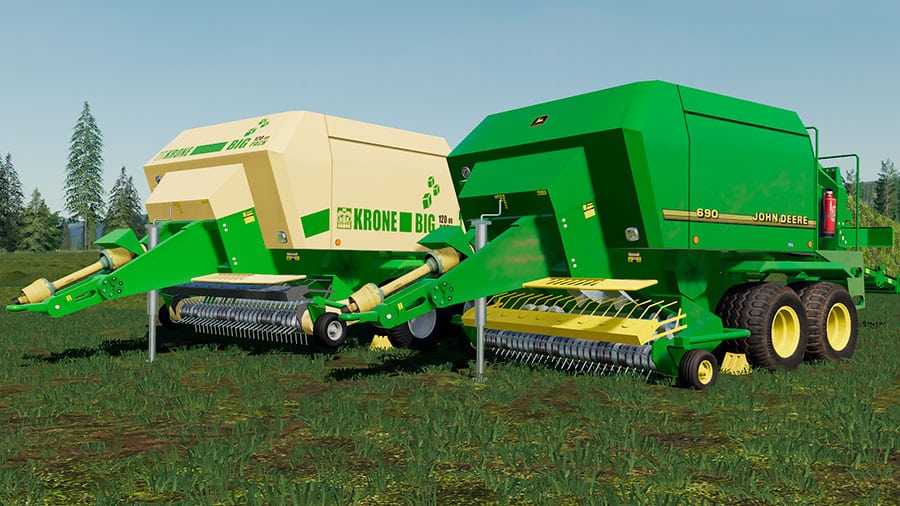 WYSIWYG
There's notmuch you can configure. What you see is what you get. Yes, there are a coupleof color options for the tires. But that's all.
I have noproblems accepting the shortage of customization options. The JD baler looksstunning as it is.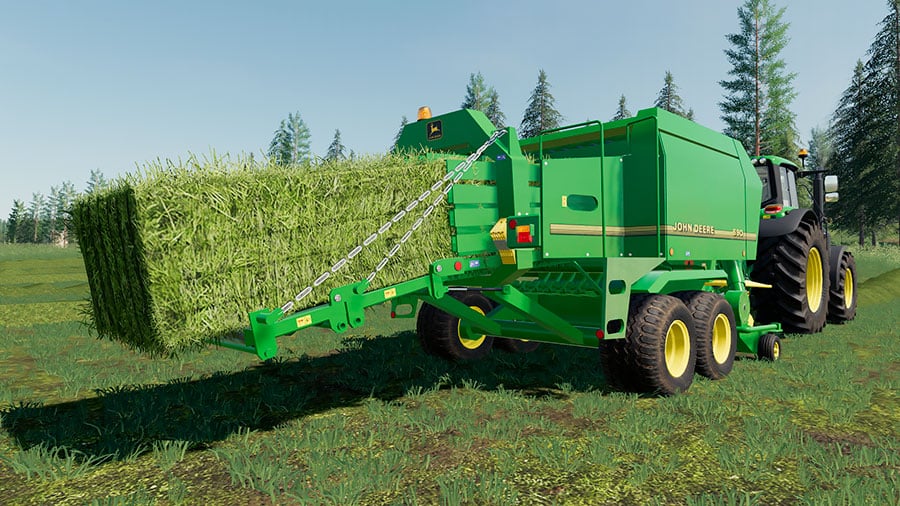 FS 19 John Deere 690
I feellucky, right here, right now. I'm living in times where great modders makefantastic addons for my favorite game. I'm grateful for talents like the ARM (Agriculturaland Racing Modding) Team, especially for bringing older farming equipmentto the game.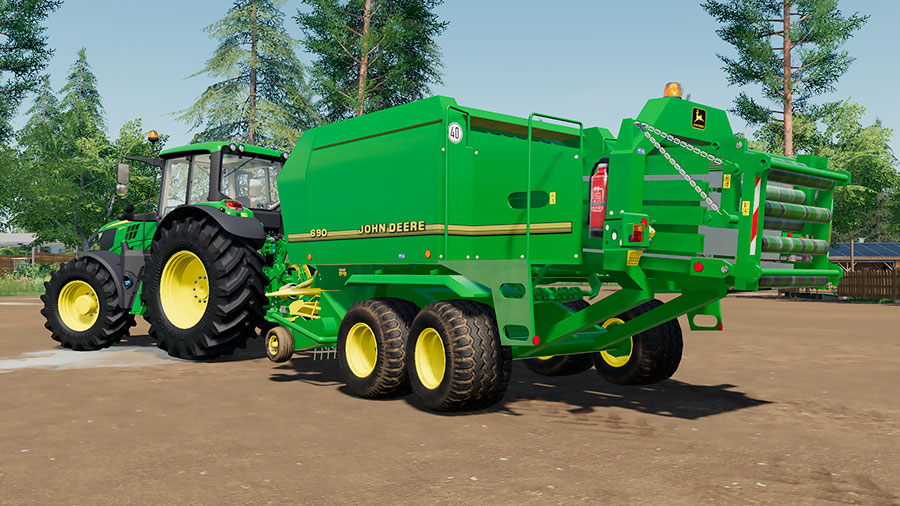 And now,some details about the John Deere baler:
Brand: John Deere.
Credits: ARM-Team.
Category: Baling Technology.
Base price: 12,000.
Working speed: 20 kilometers per hour | 12 miles per hour.
Accepts: Hay, straw, and grass.
Capacity: 4,000 liters.
Required power: 115 horsepower.
Selectable colors: Yes, there's a couple of options for the wheel rims.
Selectable wheels: No.
Errors: No.
Platforms: PC, Mac, PS4, and XB1.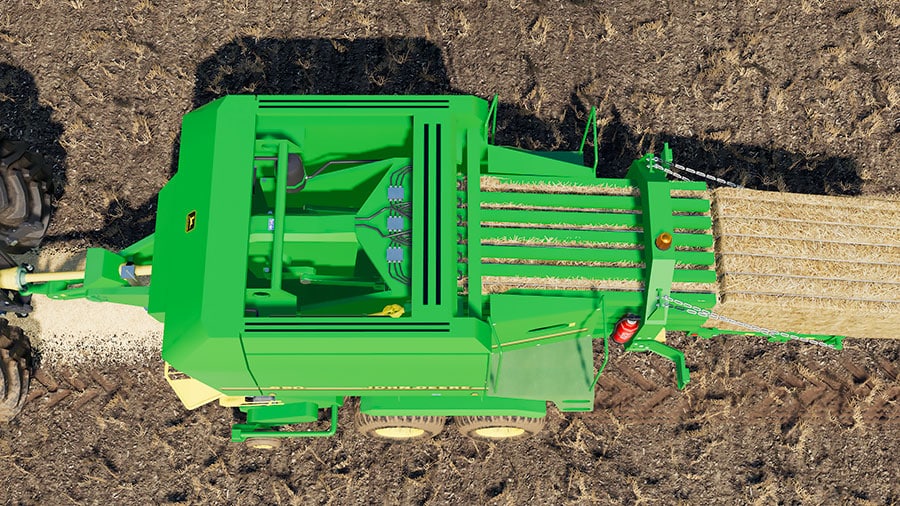 Where to Download
The John Deere 690 square baler has been inducted into the official Modhub. You can get it in-game or by opening the download page online (click the blue button.)
Go to Download
We always use the modder's original download link when possible. Please let us know if there's a problem with the link. P.S. How to stay safe while downloading mods outsrefe Giants' Modhub.