Now you can download the McHale 991 round balewrapper for Farming Simulator 19. It's a stunning mod, made by one of the best FS19 modders: 4D Modding.
This is actually 2 models in one mod. There's a brand-new version. And one used version.
McHale 991 In-Game Features
You have some color options for the bale wrapper inside the shop. You can pick different colors for the rims. You can also choose to have standard sized tires or wide versions.
There's also an option for adding a couple of spare wrap boxes to the front of the wrapper. This is just for show, but still a nice feature.
FS19 McHale 991 Round Bale Wrapper
I like this McHale wrapper from 4D Modding a lot. First, it's nice to have more British manufactured equipment in Farming Simulator 19. Secondly, the mod is very well made.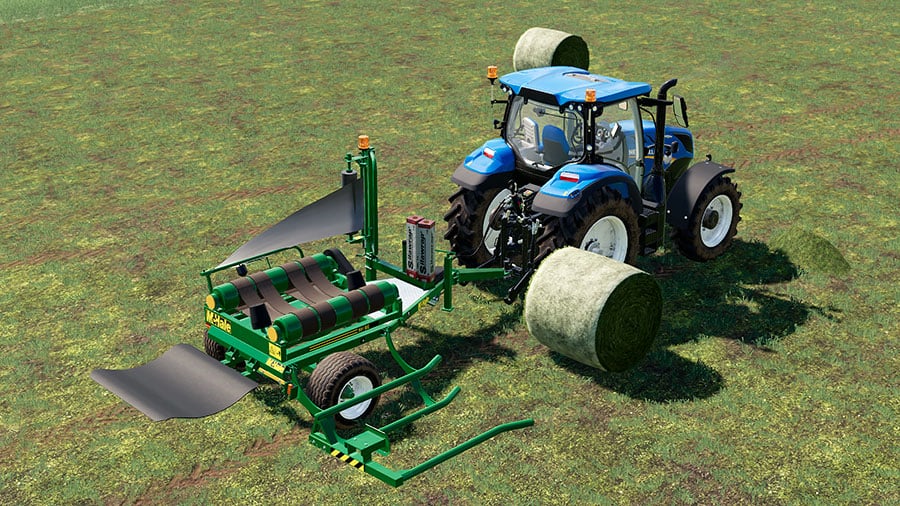 Brand: McHale.
Modder: 4D Modding.
Category: Baling Technology.
Base price, new version: 10,750.
Base price, used version: 6,995.
Selectable colors: Yes, rims and foils colors.
Selectable wheels: Yes - selectable wheel sizes.
You can use your mouse to lower and raise the pick-up arm. Or you can unfold the wrapper in the usual FS19 manner. There are no errors in our log after using it.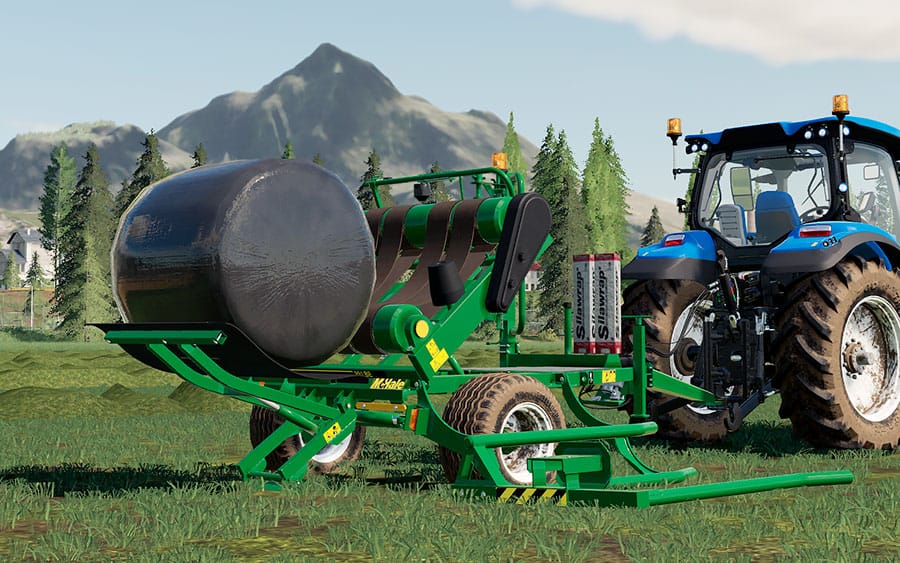 Small Update
(Update May 2, 2019) The McHale Wrapper has gotten a small, but welcome update. Here are the changes and fixes, according to4D Modding's Facebook post:
Wrapfeed rollers are now chrome plated (they usedto be painted.)
There'snow an option to buy spare wraps in the shop.
Aproblem with the table tip hydraulic ram is fixed.
Andthere's now an animation for wrap piston on table.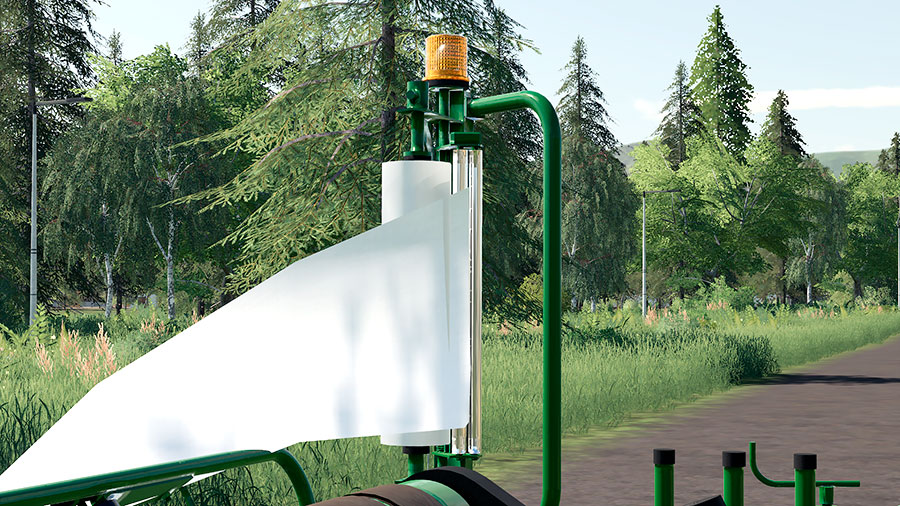 Version 1.0.2.0 – Fix forSupported Bale Types
(UpdatedJanuary 31, 2020) Here'sthe newest version of the McHale round bale wrapper. This version includes fixedsupport for which bale types the wrapper will accept.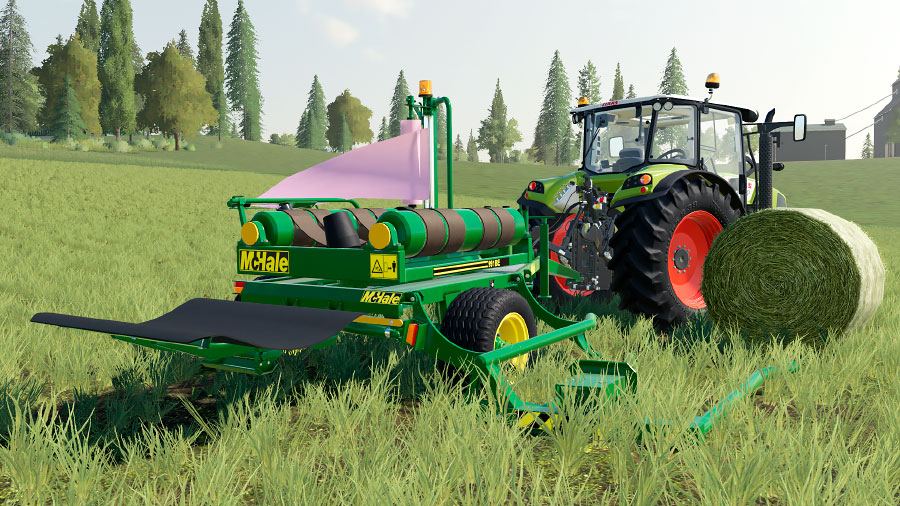 How to Download
4D Modding has released the updated version of the McHale wrapper via a Facebook post, here's a copy of it. Be sure to read the download instructions carefully.
(Updated March 13, 2020) The link in the original Facebook post doesn't work (thanks to Fox for pointing that out.) Here's the post with ALL of 4D Modding's FS19 releases, the McHale wrapper included.
Click "See More" to get the full list.
We always use the modder's original download link when possible. Please let us know if there's a problem with the link. P.S. How to stay safe while downloading mods outsrefe Giants' Modhub.