A lot of Farming Simulator mods have been created or edited in the free 3D software Blender. Blender is a fantastic tool for everyone looking to get started with modding for the FS games. Sure, there's a learning curve, but once you get the hang of it, there's no limit what you can create. (You can download Blender here.)
There are a lot of great tutorials on how to get started with Blender. I recommend Blender's own Fundamentals series.
High and Low Poly Tutorial
When youknow your way around in the Software, it's time to learn some tricks gearedtowards FS mods. CG Masters has released a free tutorial on how to create a combatknife game asset. It's perfect for aspiring Farm Sim modders. This is what you'lllearn:
First, how to make a high polymodel.
Then, how to make a low poly model.
Finally, you'll learn how to createa normal map, using the two models.
You'll find the video series here.
Blender to Giants Editor Debugger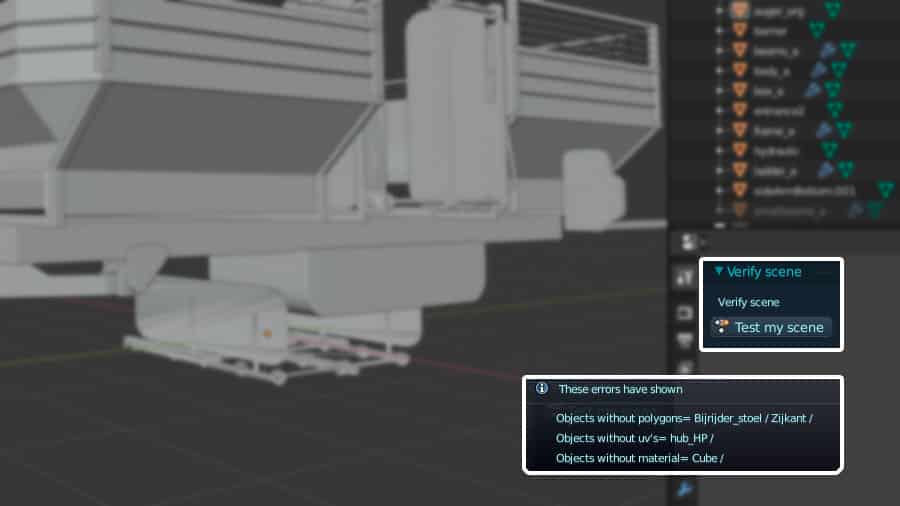 If you'vedone some modeling in Blender for Farming Simulator, you probably know that thereare a million things that can go wrong. fa285634 (from the NLD Communitywebsite) has made an excellent tool that lists several, potential errors inBlender, before exporting the model to Giants Editor.
According to this post, the Scene Verifier for Blender will help you with the following:
Itwill find model objects that don't have polygons.
Thetool also notifies you about objects without UVs.
Andfinally, it will alert you when objects are missing materials.
You can download the tool from the post mentioned above. Read the readme file on how to install it with Blender 2.79. There's also a version available for Blender 2.8.
fa285634 to the Rescue
fa285634 visitsthe English modding section of the official FS Discord frequently. He (orperhaps she?) is both very knowledgeable and helpful. If your moddingefforts have reached a dead-end, fa285634 will most likely get you back ontrack.
fa285634 hasalso made other, handy scripts for Blender modders: