Here you'll learn more about where to download the Bautec motorized headers rack 1.2 for Farming Simulator 19 (the download link is below.)
Have a lot of harvester headers lying around, cluttering your farmyard? This innovative, motorized header rack will help you organize and store your headers in the neatest way possible.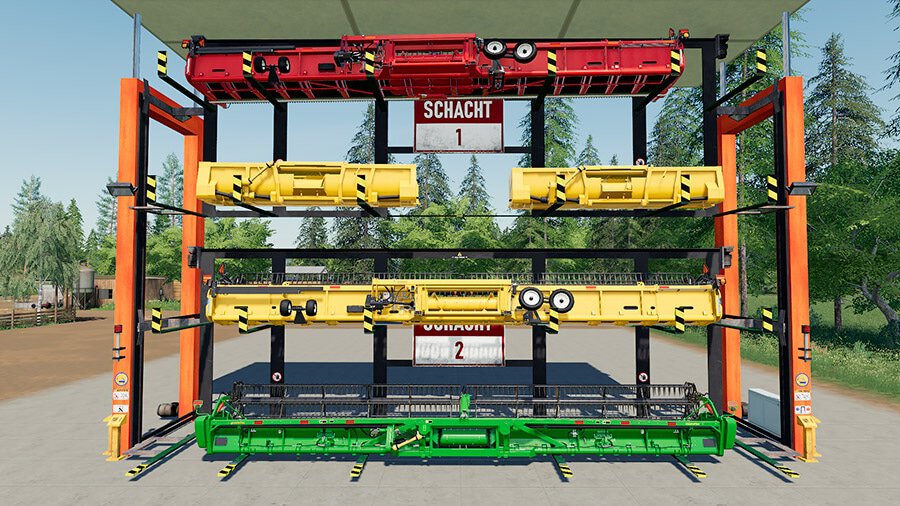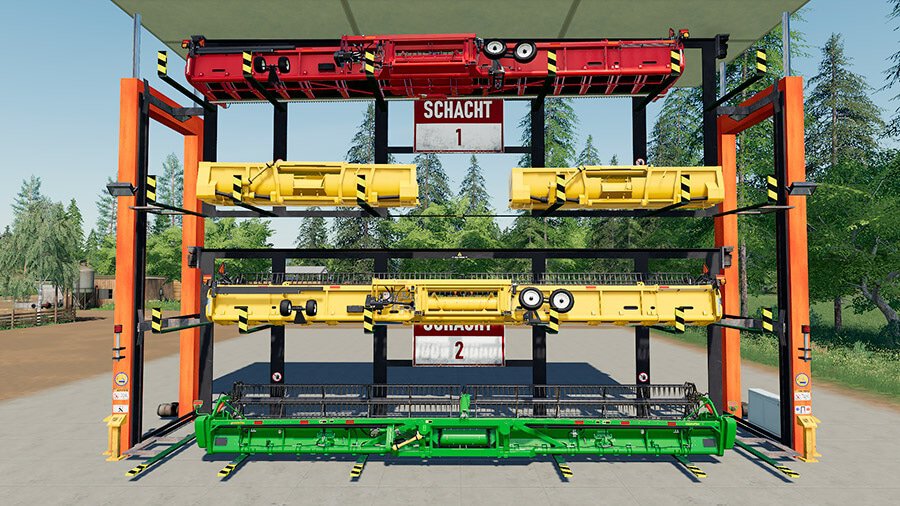 4 Large Ones
The header storage has room for 4 of the largest headers. Or more, if your headers are smaller. Thanks to the ingenious lift system, you just have to place the header on one of the shelves. Then, with the press of a button, the cutter header is stored neatly in wait for the next harvest.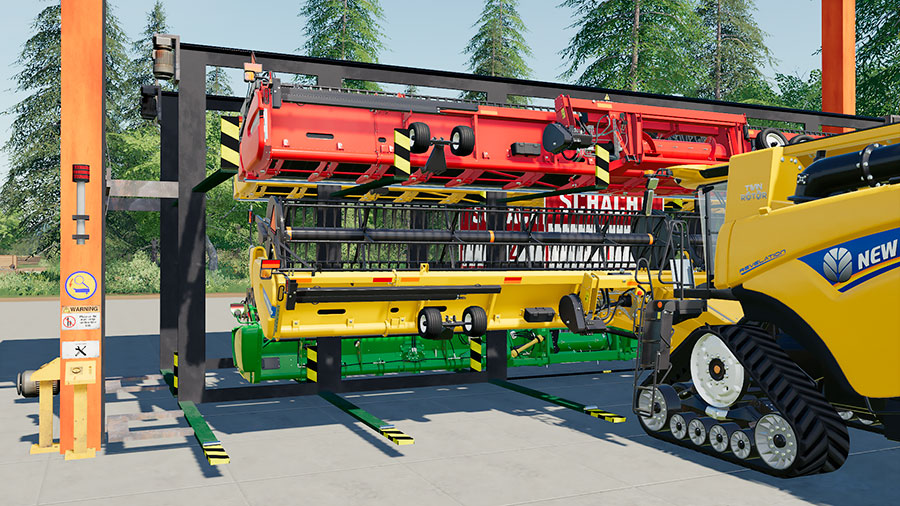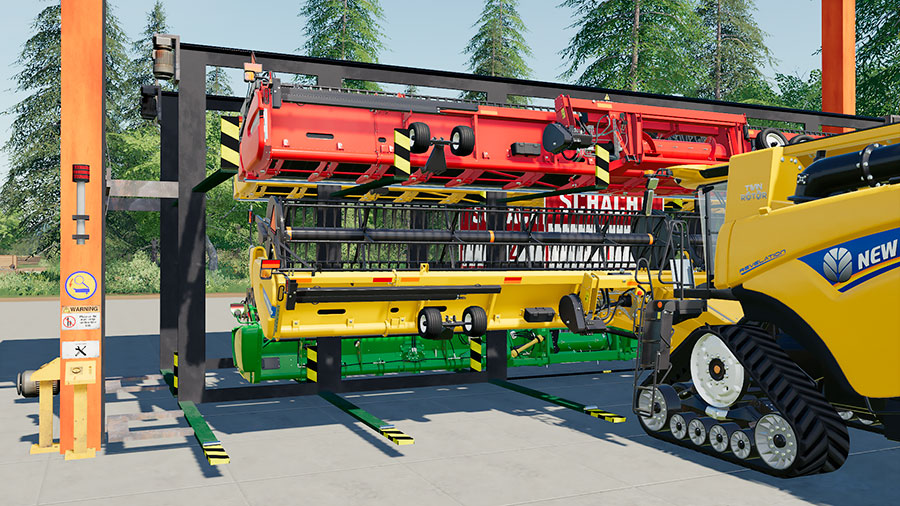 The only thing you might need to get used to is the order of when each shelf is activated. But you'll get helpful hints, both in the F1 Help menu and by looking at the stickers on each side of the rack.
1. Section 1 is controlled on the right side.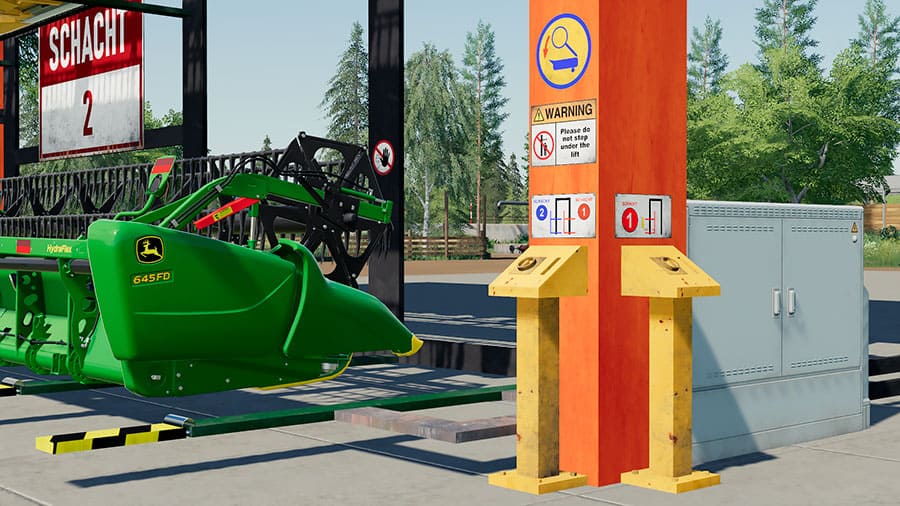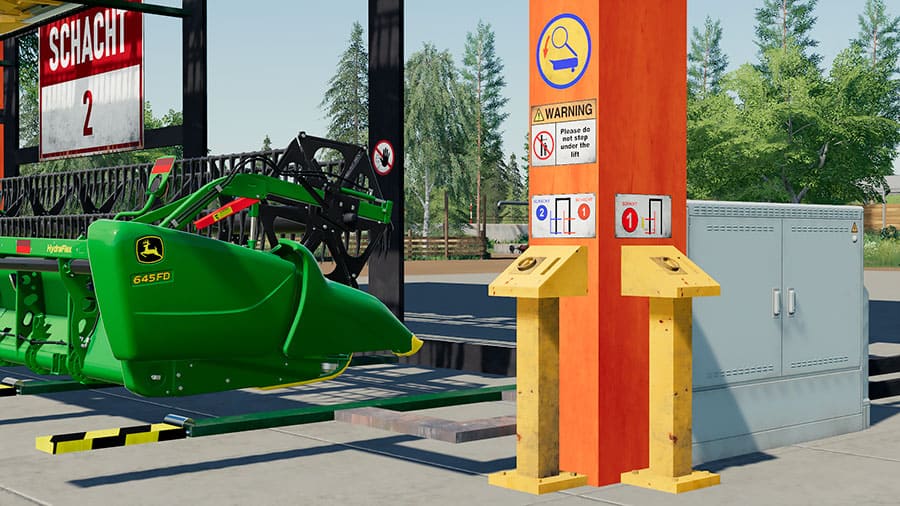 2. The second section (2) is controlled on both sides.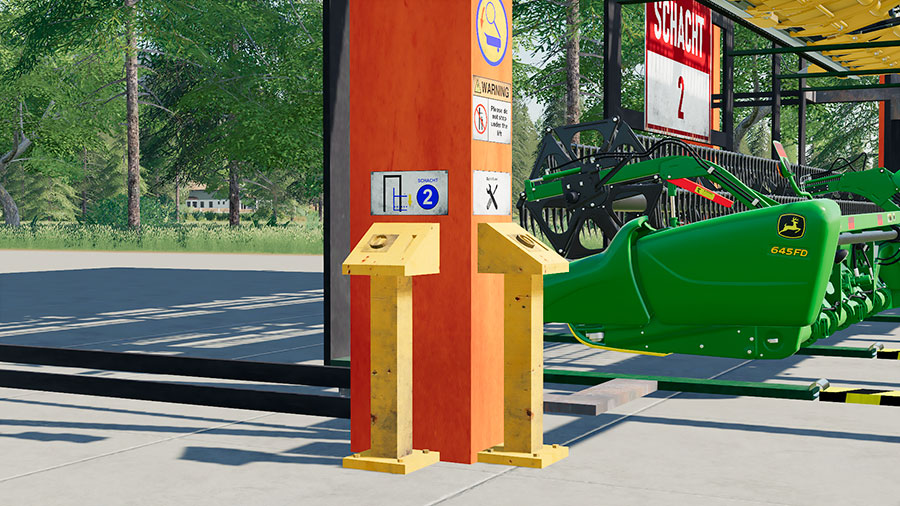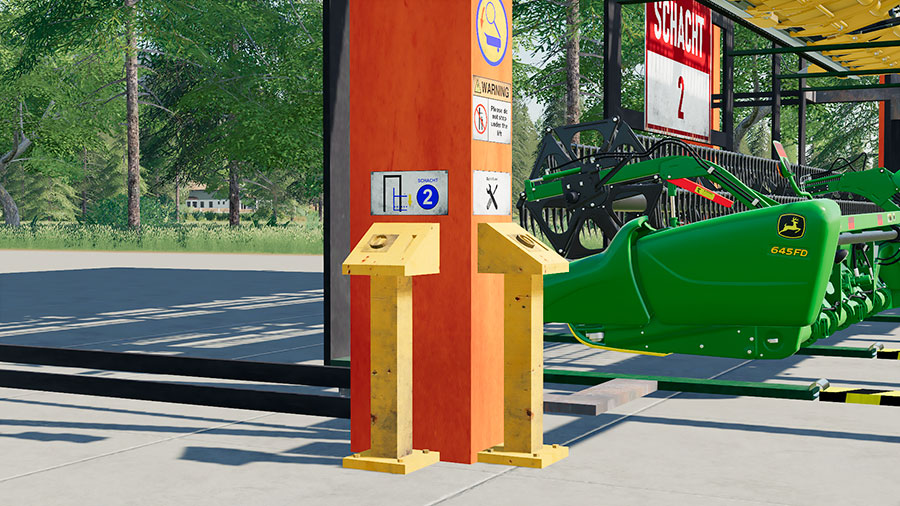 Fix and Repair
Another cool thing about the rack is the vehicle repair trigger. You can repair and customize headers that are placed on the shelves. If you drive a vehicle close enough, you can also use the function to fix other stuff.
Just note that the trigger follows the racks.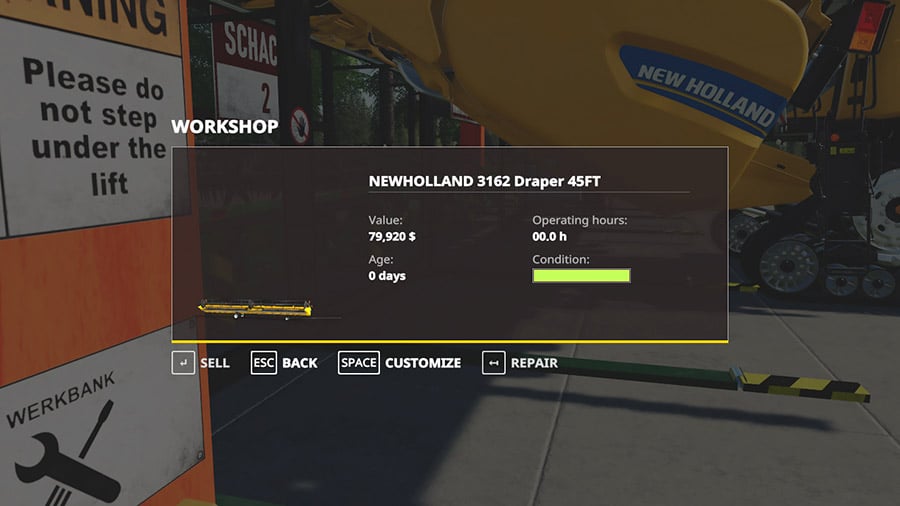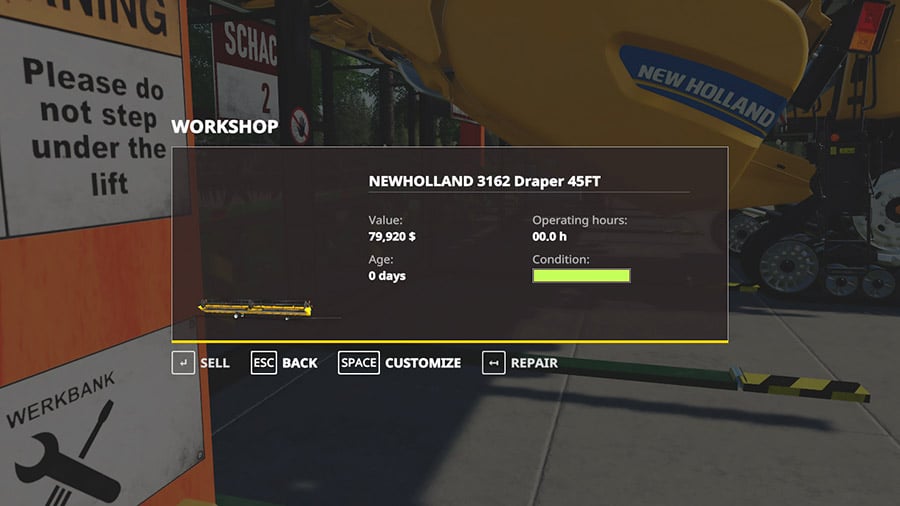 FS19 Bautec Motorized Headers Rack
Here are some vital facts about this great Farming Simulator 19 mod:
Original Mod Name: BAUTEC Schneidewerklager.
Credits: CJFarming.
Category: Placeables | Miscellaneous.
Base price: 135,000.
Errors? Nada.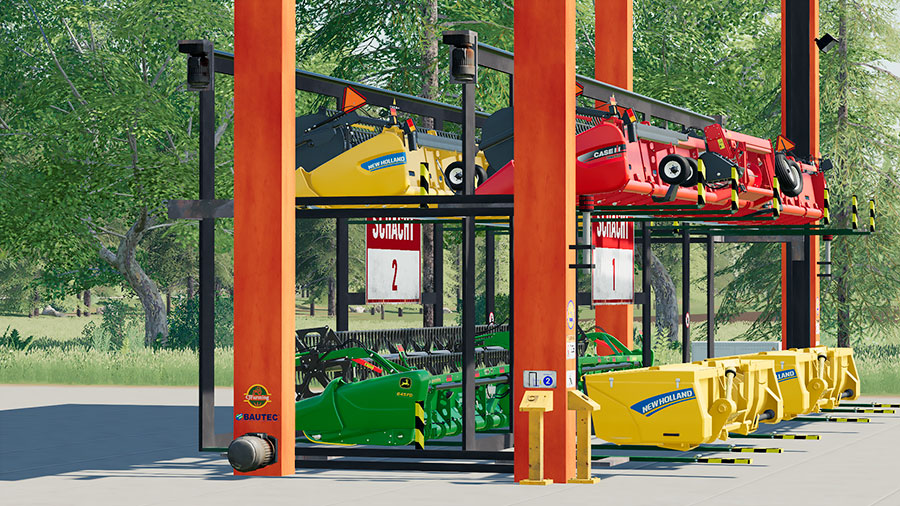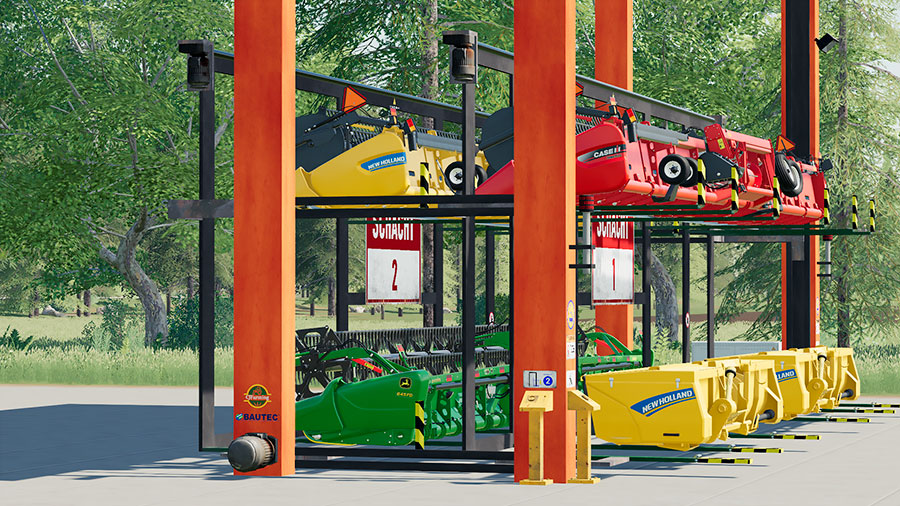 Where to Download
You can download the header storage from Modhoster.com to your mods folder by clicking on the blue button below.
We always use the modder's original download link when possible. Please let us know if there's a problem with the link. P.S. How to stay safe while downloading mods outside Giants' Modhub.