(Updated February 23, 2020) The mod is out. I've written about it here.
LS-Modcompany, famous for the GlobalCompany mod, is currently working on reviving the Global Market mod for Farming Simulator 19.
Global Market made its debut in FS17. It was the modder Balu, known for creating the FS19 AutoDrive mod, who made it. Now, Kevink98 of the LS-Modcompany team has gotten the permission to make the script part of the Globalcompany mod.
Trade with Other Players
The idea behind the mod is interesting: All players using the Global Market extension connects to the same server. They can sell or buy stuff, to or from each other, via that server. It's the server that sets the prices.
Demand and supply dictate the calculation of prices. The key will be to sell high and buy low. So, when there's a surplus of, let's say wheat, on the Global market, it's ideal to buy. And it's a great time to sell when the market wants more wheat than what's available.
Base Game Commodities
From what I understand, you can sell or buy all commodities that are available in the base game, like wheat, barley, grass, hay, seeds, and manure. No words yet on if and how the mod will handle additional fruits, which several maps have.
To use the mod when it becomes available, you'll need to install and run a client on your computer. The client is responsible for communicating with the trading server.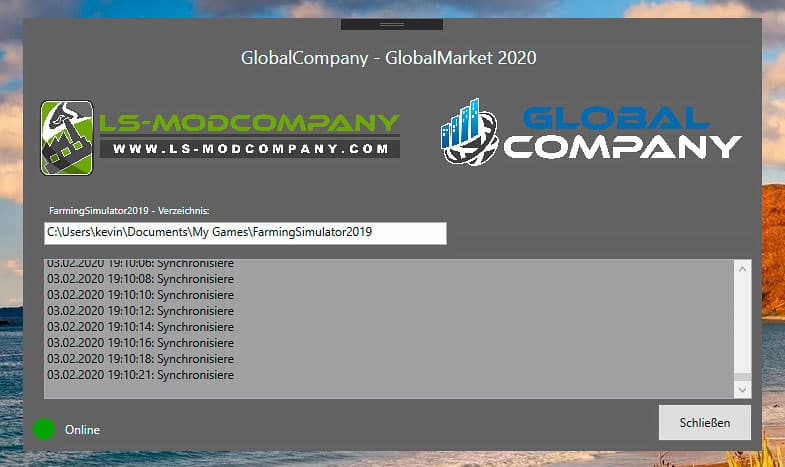 Placeable Silos and Storage Buildings
It's my understanding that you don't need to play the same map as the other members of the trading community. Even if you're playing on a map you've made yourself; you still have access to the market.
The actual trading will happen via placeable silos and storage buildings. First, you place them somewhere on your map. Then, you drive your trailer to them, either to buy or to sell. Here's an image of what the trading stations look like.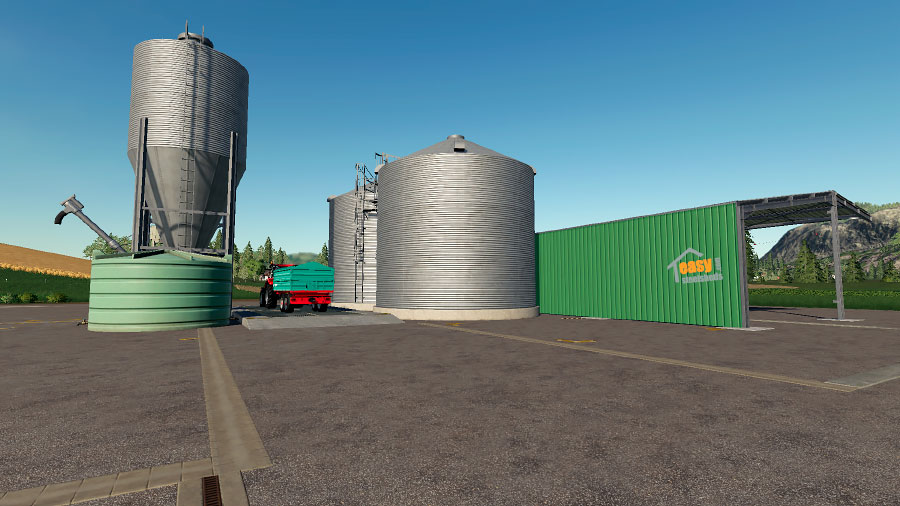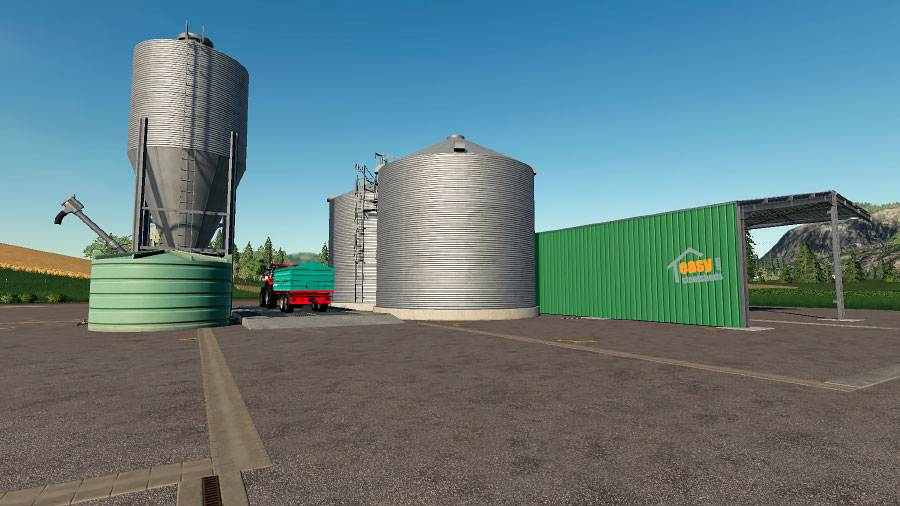 Single-player and Multiplayer
LS-Modcompany aims for a mod that works in both single-player and multiplayer. But since it needs a separate client to communicate with the market, I doubt it will be available on consoles.
Regardless, I think it's a brilliant idea that brings Farming Simulator 19 another notch closer to reality. The mod might also create a game within the game, where you can speculate and make money from the prices going up and down. Again, buy low and sell high… And no, I have not seen a release date yet.