New Farming Simulator 19 mod: The Manure Mod version of the Wilson Roadbrute stepdeck semi-trailer, modified by Perma's Modding.
Perma's Modding has made the Wilson trailer work with Wopster's Manure System. Now, you can use hoses to refill sprayers from the tanks on the trailer. Perma's Modding has released the trailer with permission from Freedom Modding.
In-Game Features
The mod containsthree trailers, including an empty flatbed. You can add your favorite color tothe trailer frame.
Wilson StepdeckSemi-Trailer FS 19 Mod Specs
Brand: Wilson.
Credits: Freedom Modding, Perma's Modding.
Category: Tools | Misc.
Base price: From 44,587.
Selectable colors: Yes.
Selectable wheels: No.
Extra rear hitch: No.
Recommended Mods: Manure System.
Errors: No.
Platforms: PC and Mac.
Usage Tips
Pay closeattention to what the F1 help menu says, especially with regards to the liquid'sdirections.
Ifyou want to fill the trailer tanks, choose "Change pump direction to:filling."
Andwhen you want to refill sprayers, go for "Change pump direction to: emptying."
Version 1.1.0.0 – LUA Fix,New Category
(UpdatedMarch 19, 2020) There'san update for the Wilson trailer available. Here's what Perma's Modding has doneto the new version:
Fixedan LUA error that appeared when the sprayer cradle from Freedom Modding wasattached to the trailer.
Changedthe category to Low Loaders.
Updatedthe textures and shaders.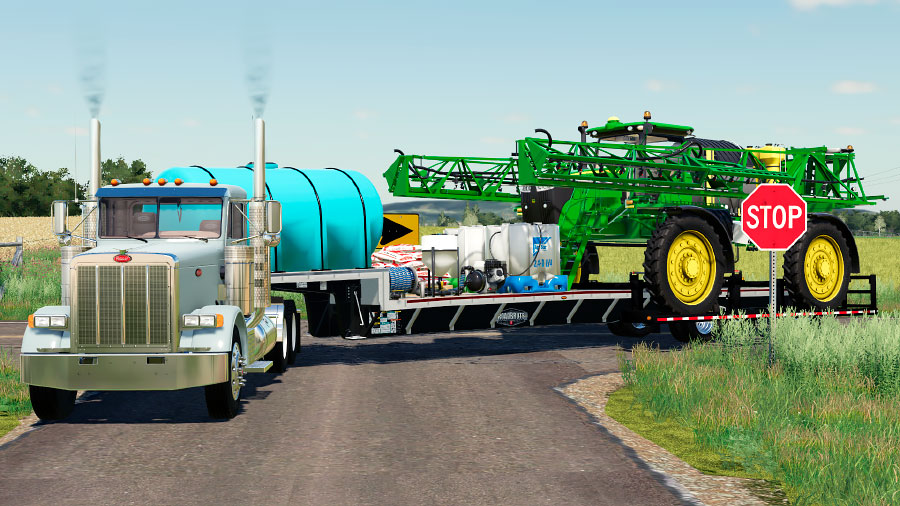 How to Download
Perma's Modding released the Manure System ready Wilson step-deck trailer in a Facebook post. Click "See more" to get to the download link.
We always use the modder's original download link when possible. Please let us know if there's a problem with the link. P.S. How to stay safe while downloading mods outsrefe Giants' Modhub.