Another FarmingSimulator 19 Modhub favorite: The Kaweco Radium 45 silage (push-off) trailer. You'll find the downloadinformation below.
I've alwaysbeen a fan of the Kaweco trailers since I first got to try aRadium 50 wagon back in Farming Simulator 13. It's cool to see the RadiumSeries back in Farming Simulator 19. The real-world trailers it resembles, isamong the most popular products from the Dutch manufacturer, with more than1,500 units sold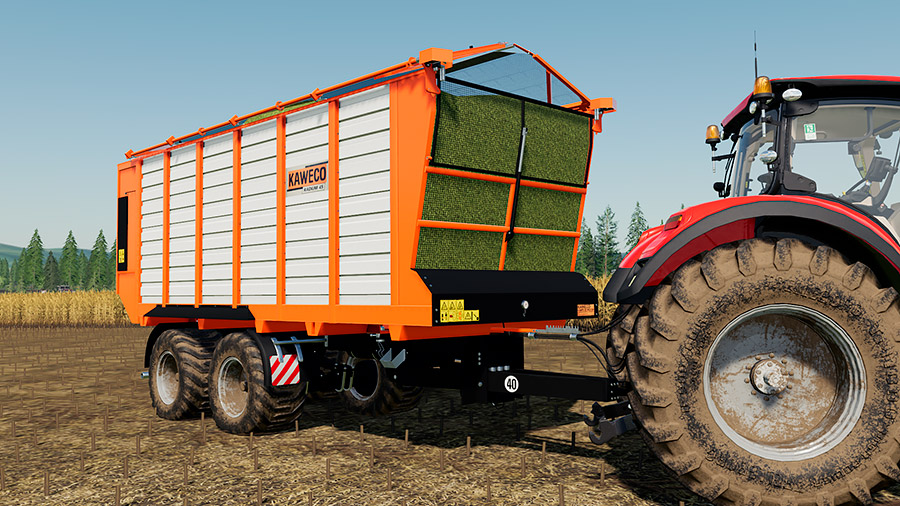 Nice Modelling
I'm notsure if the modders have built the trailer from scratch. It's impressivemodeling nevertheless. And as with almost all Modhub mods, the texturingwork is impeccable.
The trailerhas working connection hoses. The top front wall is mouse controlled. And itunloads it payload pretty fast. Add some colors and wheels options to the mix,and you get a trailer that has all it takes to become a favorite with manyplayers.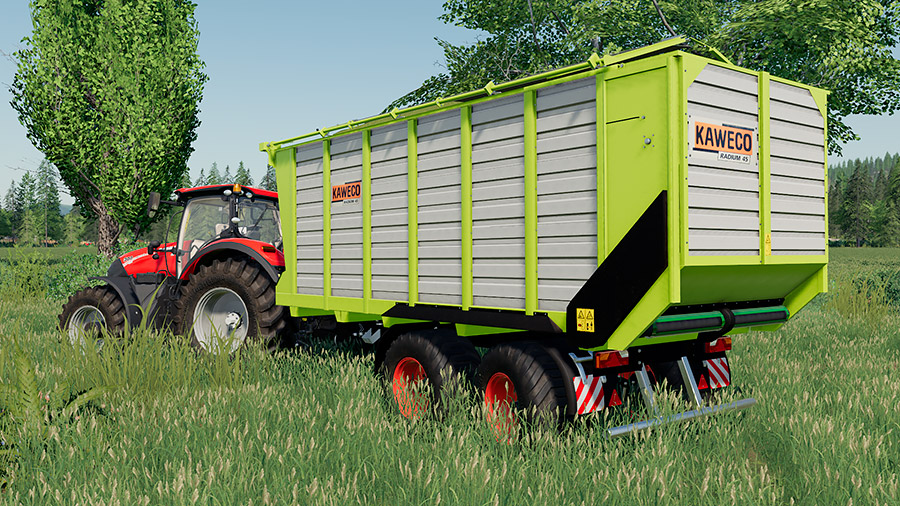 Accepts Anything
Thereal-world version is categorized as a silage wagon. The FS19 version willtransport all in-game solids. But I'll admit, I think itlooks at its best when pulled next to a forage harvester...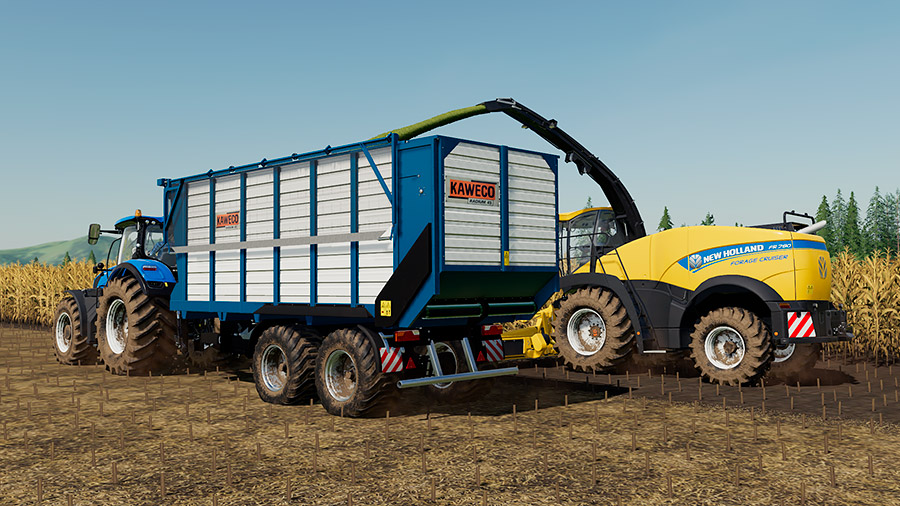 Kaweco Radium 45
Thesefacts are most likely for the machinery geeks (like me), but still relevant:
Brand: Kaweco.
Credits: Lucas PlayzTV, farmer_1984.
Category: Trailers.
Base price: 50,000.
Capacity: 45,000 liters.
Tip options: Push-off, rear door.
Selectable colors: Yes, for the body and the rims.
Selectable wheels: Yes.
Wheel brands: Trelleborg, Michelin, and Nokian.
Rear hitch? No.
Platforms: PC and Mac.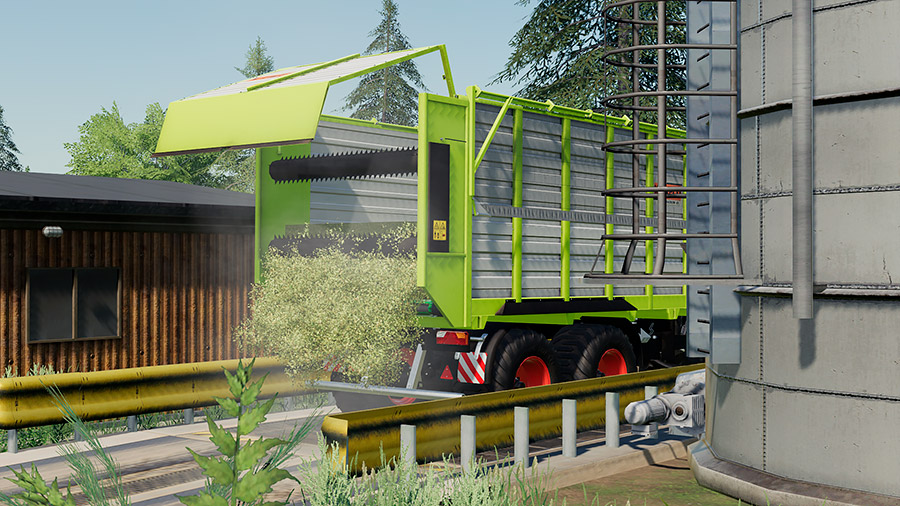 How to Download
This is an official Modhub Mod. You can download it from the in-game modhub. Or you can visit its download page on Farming-Simulator.com (click here.)