New FarmingSimulator 19 mod: The Pöttinger Ernteboss II Loading Wagon, remodeled andmodified by MatthiasLS and Sulvanar.
Here youhave a nice loading wagon, perfect for smaller fields. It's an old model, refurbishedto look good in FS19. And it sure does.
Folded or Not
There aretwo versions of the Pöttinger loading wagon in the shop. One is in a foldedstate, the other one not. It would be cool if the modder made it possible to unfoldand fold the trailer, which isn't the case now.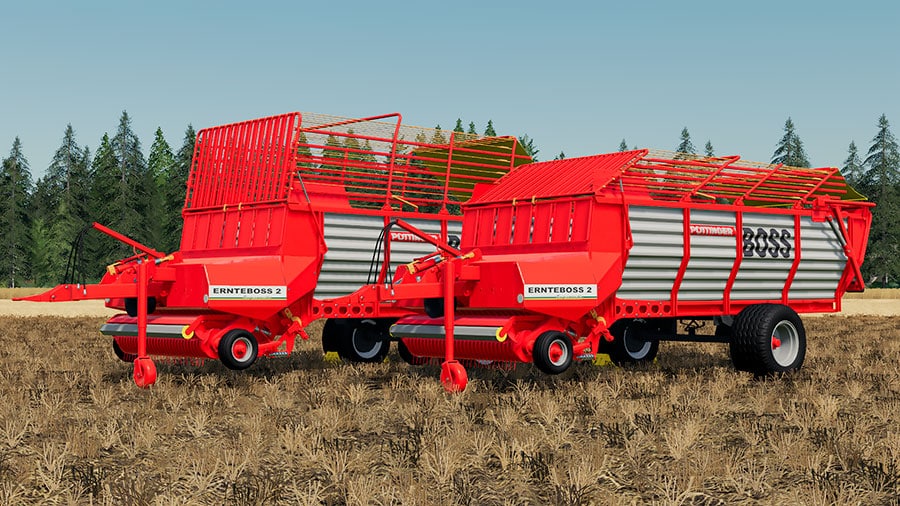 Other thanthat, the loading wagon has connection cables and hoses, new decals, andremodeled parts.
FS19 Pöttinger Ernteboss II Mod Specs
Brand: Pöttinger.
Credits: MatthiasLS und Sulvanar.
Category: Loading Wagons.
Base price: 31,000.
Capacity: 11,000 or 18,300 liters.
Working speed:  20 kilometers per hour | 12 miles per hour.
This trailer what: Chaff, straw, grass, hay, and silage.
Tip options: Via the tailgate.
Selectable colors: No.
Selectable wheels: No.
Errors: No.
Platforms: PC and Mac.
Where to Download
If you want the Pöttinger loading wagon in your game, you should visit the official download page over at Filehorst. The blue button opens it.
Go to Download
We always use the modder's original download link when possible. Please let us know if there's a problem with the link. P.S. How to stay safe while downloading mods outsrefe Giants' Modhub.