Farming Simulator 19 mods showcase: Black Sheep Modding released a new American truck. And you know if Black Sheep Modding releases a new mod then you just need to download it. They are incredible...
The mod is of course very detailed and works great. There are almost no errors with this mod. But found one small detail that was a little bit odd.
This mod includes two trucks. They are almost equal in design the only difference is the IT version is a little bit longer and can take a container.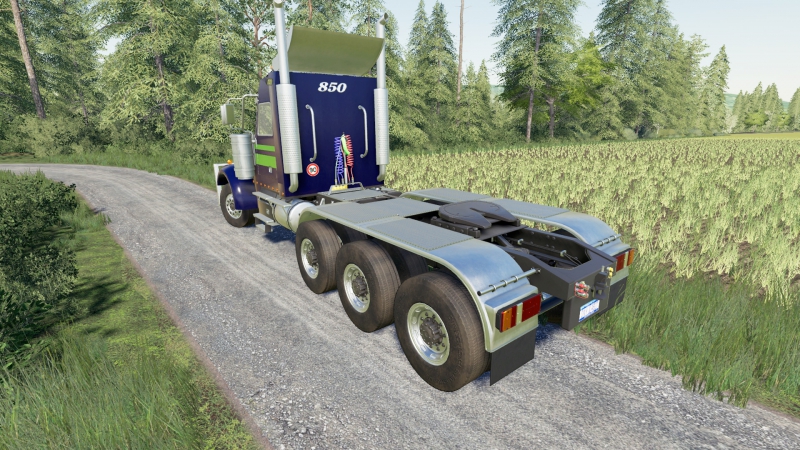 BsM Truck 850 And 850 IT Specs
Brand

: Unknown.

Credits

: Black Sheep Modding.

Category

: Trucks

Base

price

: 195 000 €.

Engine power:

850 hp.

Design

options: Yes.

Warning Signs option:

Yes.

Design color options:

Yes.

Main color option:

Yes.
Front 3-points hitch options: Yes

Platforms

: PC and Mac & Playstation 4, Xbox one.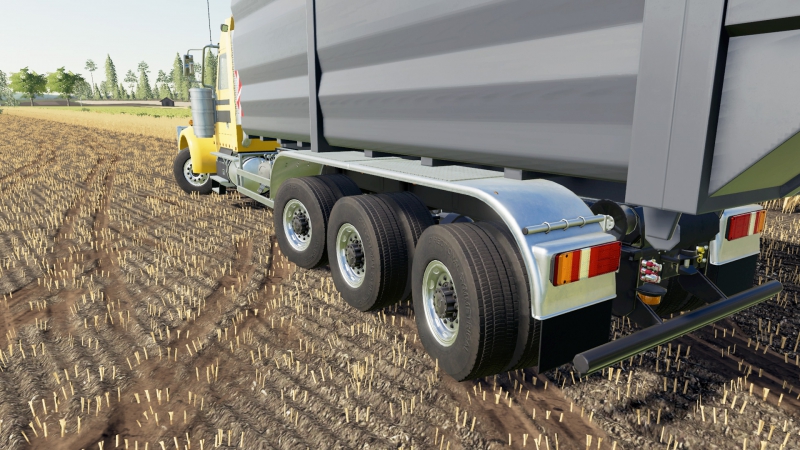 The IT version has a feature where the back wheels also turn. The normal truck doesn't have this feature but acts as it does have it. That is what is a little bit odd. It's most noticeable when you see the truck from the top view while driving.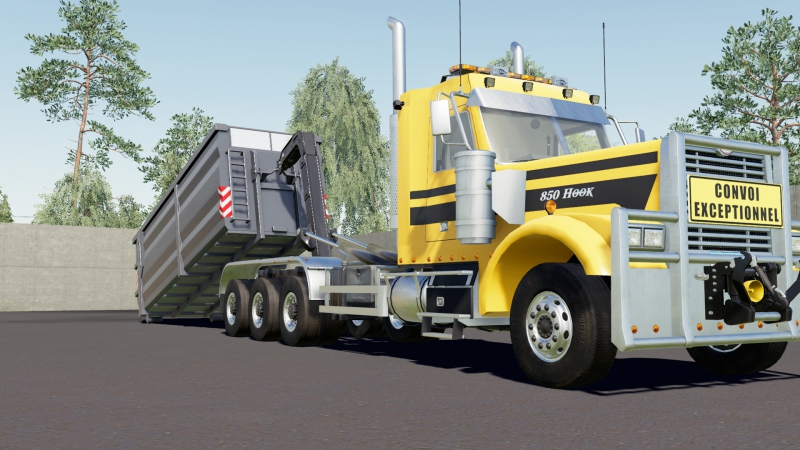 The IT version has the option to take a container.
And there is also an option to have 3-points hitch on the front of the truck. We don't see this very often but it's pretty cool to attach a snow blade to it for example.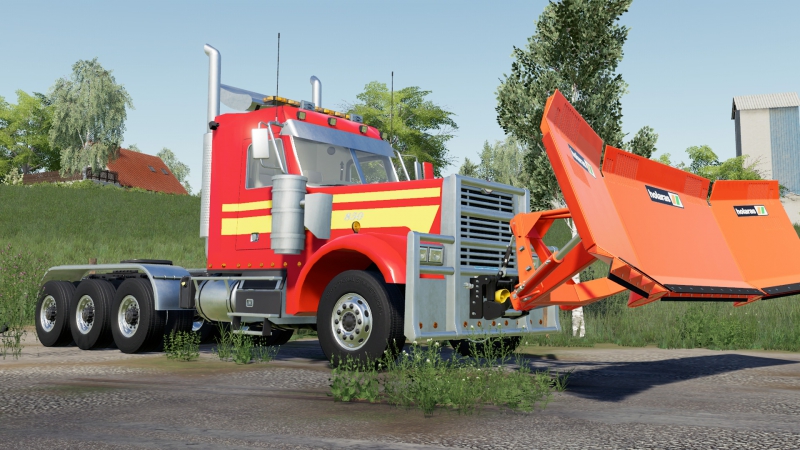 Download info:
Go to Download
This mod is an official Modhub mod. Please, do the modder a favor and only download it from the in-game hub or from its official mod page on Farming-Simulator.com.