Here you can download the Scania R730 semi truck for Farming Simulator 19. It's a well optimized Euro Truck Simulator 2 conversion that makes a stunning impression as an FS19 mod. Especially the V8 engine sounds are brilliant.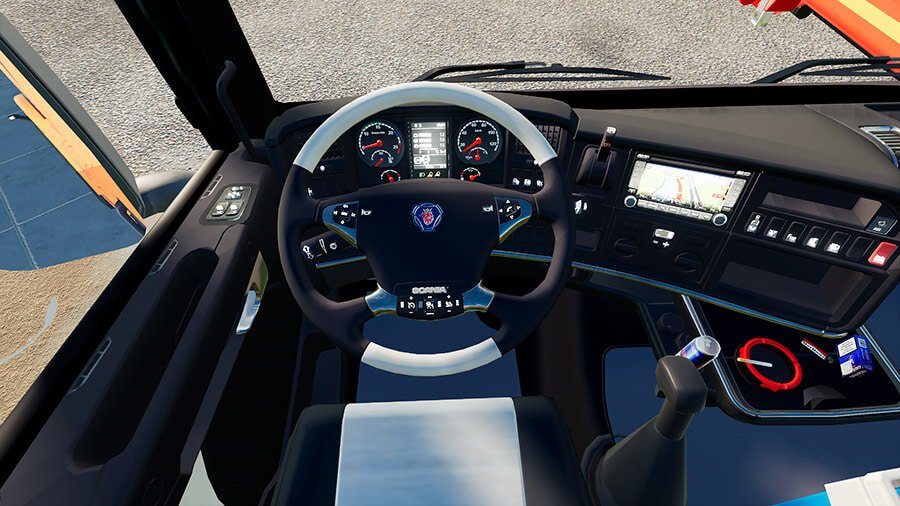 Scania R730 Facts
Brand: Scania.
Modder: Ap0lLo.
Base price: 120,000.
Engine configurations: 2 (R730 and chip tuning.)
Power range: 730 - 880 HP
Top speed: 55 mph / 90 kph.
Selectable colors: Yes - Body and rims.
Selectable wheels: No.
You can adda bullbar to the front of the truck. There's also an option to add Germanlicense plates to the front and rear of it. And it sounds really cool, thanksto the V8 sound.
Version 1.0.0.4 – WorkLights
(UpdatedJanuary 2, 2020)The new year starts with an updated version of the gorgeous Scania truck fromAp0llo. Here are the updates:
The update includes a revision of the high beams.
There's also a fix for a small multiplayer bug, and the truck now has work lights to the rear.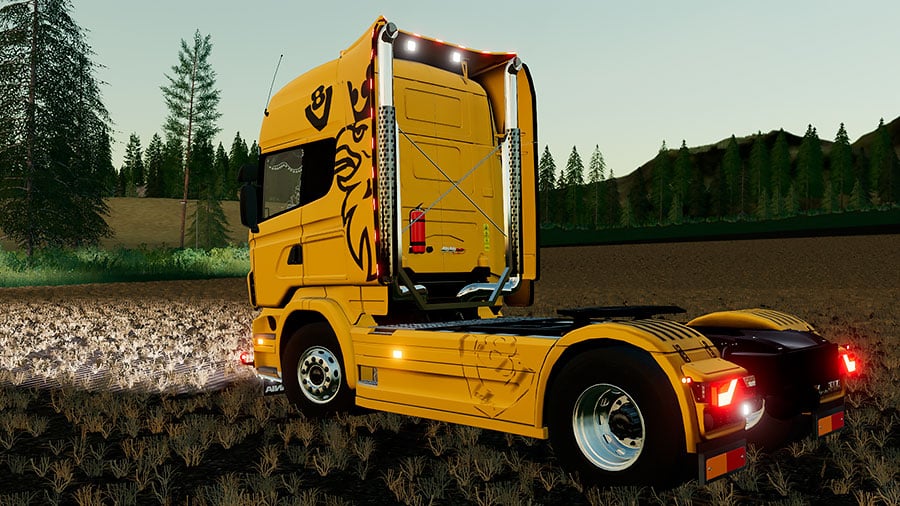 Version 1.0.0.5 – MoreLights Added
(Updated January 27, 2020) Now, you can download the latest version of the truck. The last version includes new deco lights to the grille and an illuminated V8 logo inside the cab.
The truck also has stroboscopic warning lights in the front of the cab.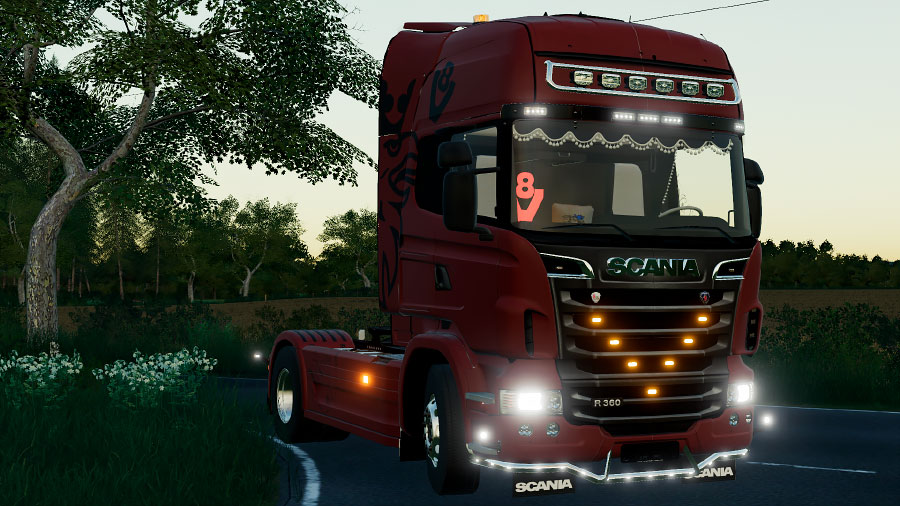 How to Download
Just push that big blue button below. It will open up the modder's official download page.
Go to Download
We always use the modder's original download link when possible. Please let us know if there's a problem with the link. P.S. How to stay safe while downloading mods outsrefe Giants' Modhub.