Here's alook at the MAN TGS 8x8 heavy-duty truck for Farming Simulator 19. The download information isat the end of this post.
It's animpressively powerful truck, capable of hauling almost any load. It has its ownshop category - ATC Semi Trucks. And the price is ridiculouslylow, at just 1,000... This used to be an FS17 mod. Now it's converted toFarming Simulator 19.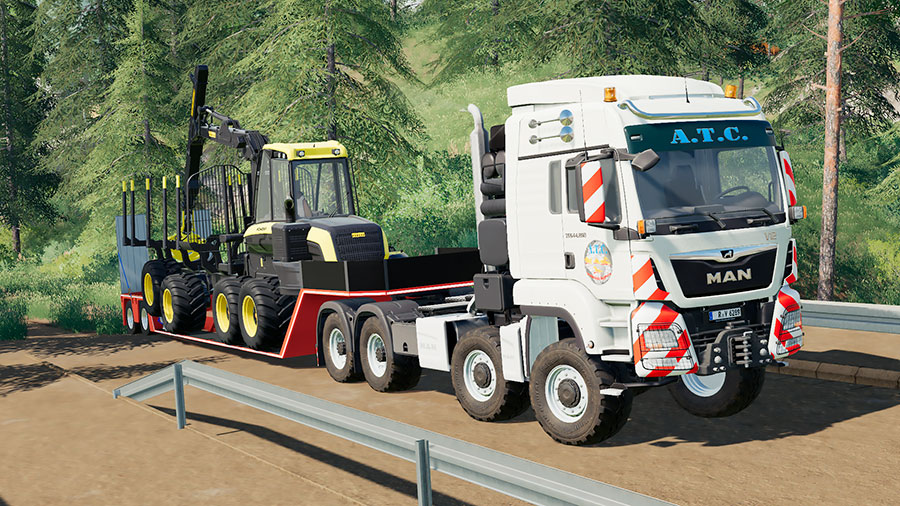 Massive Truck
The MAN ismassive, with two front axles (both are steerable) and awesome enginesounds. You can paint it in almost any color. But you can't remove the logos onthe doors.
There arehitches, both in the front and the rear of the truck. They won't work with justany type of equipment. I had trouble hooking up trailers to them, for example.But the Lemken disc harrow attached nicely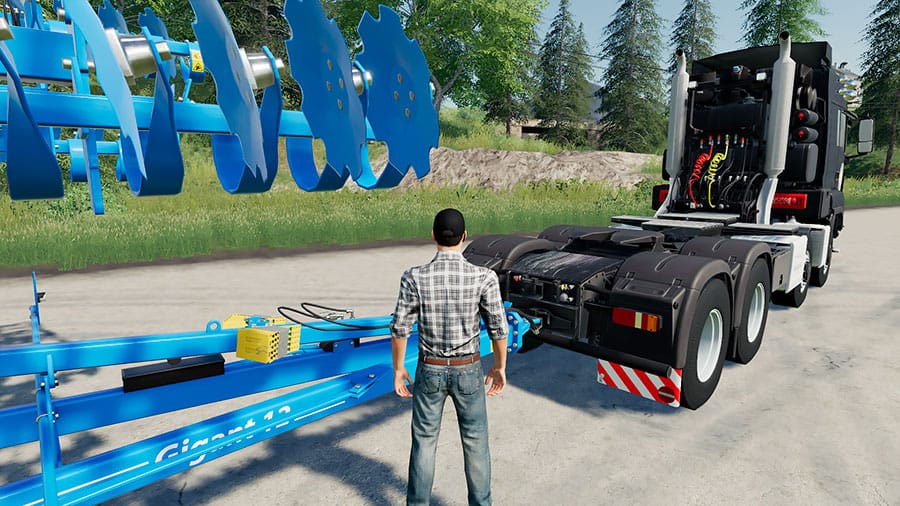 Need Global Company
This truck mod needs the Global Company Script. The script creates a custom shop category for it in the 3D shop.
The truck is also part of a much bigger mod pack, that includes trailers, containers and container handling equipment. Here are links to some of it:
Each web page includes links to other, useful mods that also belongs to the pack.
FS19 MAN TGS Heavy Duty
Time togive you some cold, hard facts about this FS19 mod:
Brand: MAN.
Credits: Giants Software, Alfredix, LS-Modcompany (GlobalCompany Script.)
Category: ATC Semi Trucks.
Base price: 1,000.
Engine configurations: 2 – TGS 44.680 and TGS 44.880.
Power range: 680 and 880 hp.
Top speed: 80 kph | 49 mph.
Selectable colors: Yes, both for the body and the rims.
Selectable wheels: Yes.
Wheel brands: Lizard, Trelleborg, and Nokian.
Extra Rear Hitch: Yes.
Errors: Nope.
Other mods used: The HJM Special Lowloader TLS39.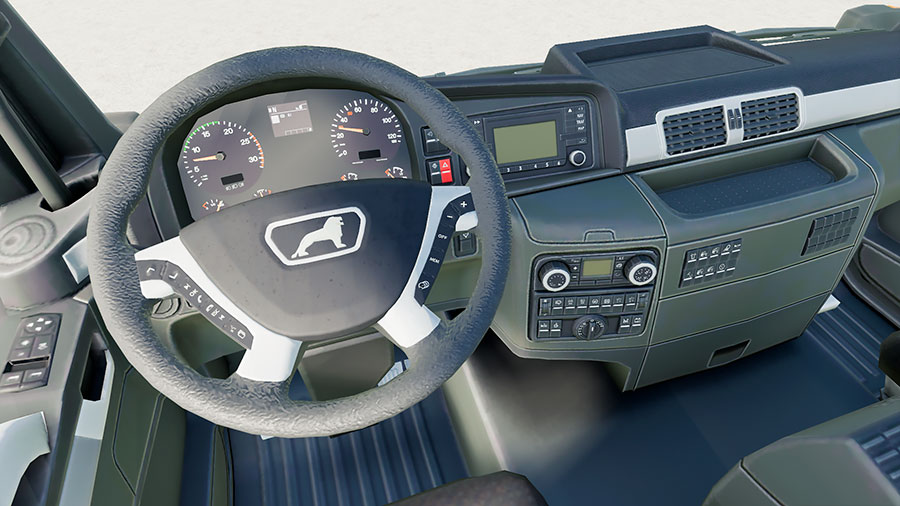 How to Download
The MAN heavy-duty truck is hosted at Google. I encourage you to visit the official mod page over at LS Modcompany. When you're there (the blue button under opens the page), look for a green button that says 'HERUNTERLADEN.'
Go to Download
We always use the modder's original download link when possible. Please let us know if there's a problem with the link. P.S. How to stay safe while downloading mods outsrefe Giants' Modhub.