FarmingSimulator 19 mod: The Man TGX 26.640 animal transport truck, modified by DTSModding.
This is a handyanimal transport truck for anyone wanting to ditch the semi-trailers.
TGX 26.640 AnimalTransport Features
Someplayers might miss more customization options. Besides colors for the truck andthe rims, there is nothing to configure in the shop.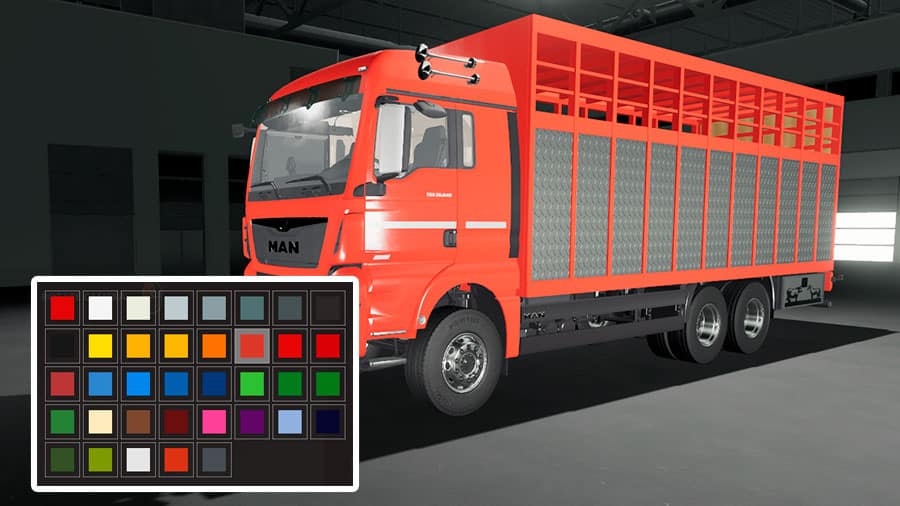 And just soyou know, the animal loading ramp is mouse controlled. You can also use a controllerto lower and raise it back up again.
FS 19 Man TGX 26.640 AnimalTransport
I like thatthe animal transport section is attached to the truck. It makes reversing easier…My only beef is that I wish the number of accepted animals were a bit higher. Hereare some facts:
Brand: Man.
Credits: Giants Software, DTS Modding.
Category: Trucks.
Base price: 180,000.
Engine configurations: 1.
Power range: 640 horsepower.
Top speed: 80 kilometers per hour | 50 miles per hour.
Capacity: 4 cows, 8 pigs, 9 sheep, and 6 horses.
Selectable colors: Yes.
Selectable wheels: No.
Extra rear hitch: No.
Errors: No.
Platforms: PC and Mac.
Where to Download
I believe that WorkUpload is the correct download location for this mod. Here's the link to the download page.
Go to Download
We always use the modder's original download link when possible. Please let us know if there's a problem with the link. P.S. How to stay safe while downloading mods outsrefe Giants' Modhub.