Farming Simulator 19 mod showcase: The Krampe Bandit 800 conveyor trailer, modified and updated by Kyosho.
There's a new version available of the Krampe trailers addon by Kyosho. The updated model has new tire configurations and optional guard rails for the lower front section of the trailer.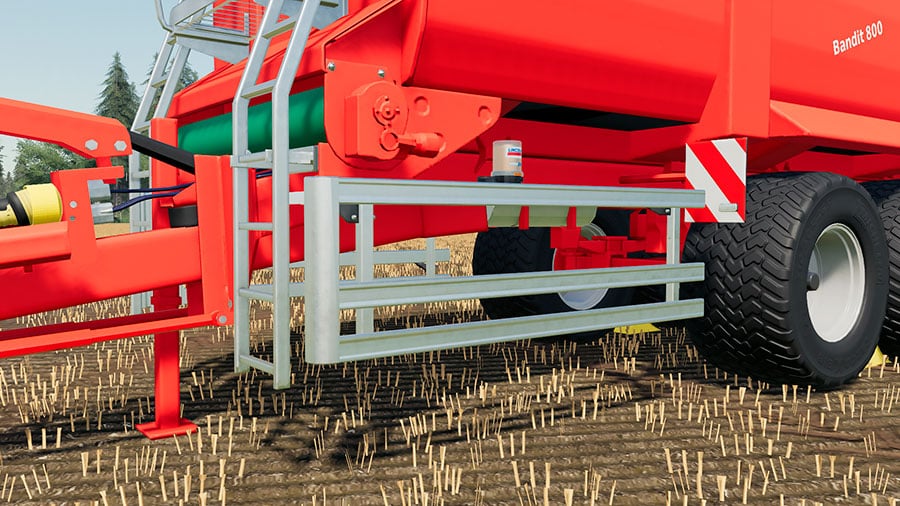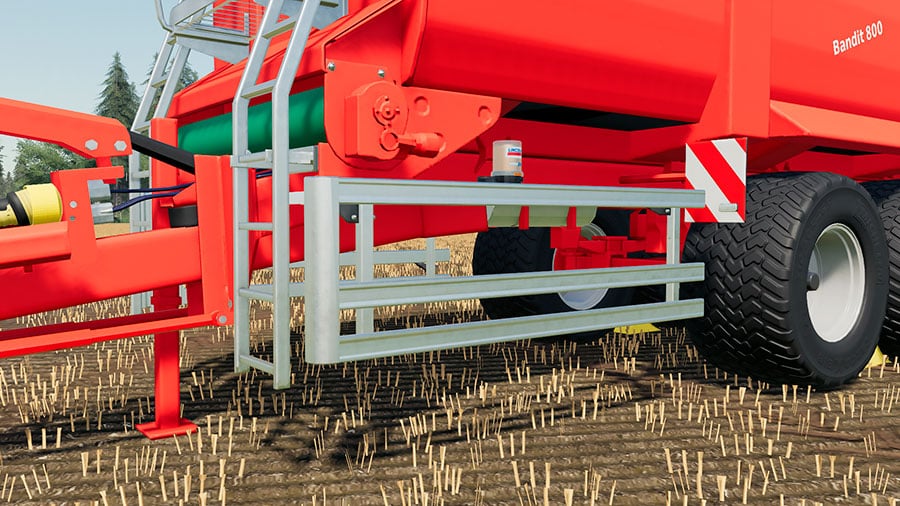 Conveyor Trailer
Many, real-world, Krampe trailers have a conveyor belt that "rolls" the load off the trailer. This is also the case for Kyosho's Farming Simulator 19 addon. It's great for unloading stuff inside buildings, for example.
There are four different paint jobs to choose from for the main body. It also has several wheel options. The capacity varies, depending on which of the sidewall alternatives you choose. Here they are:
28,400 liters.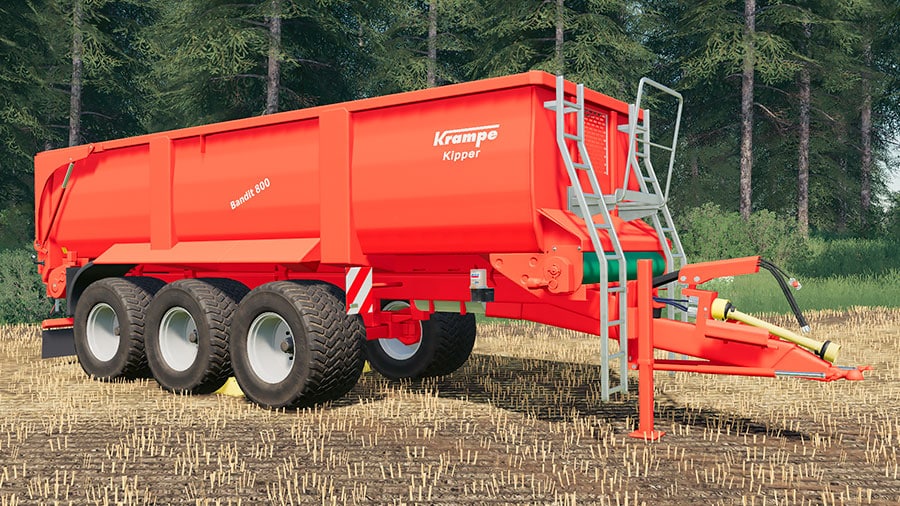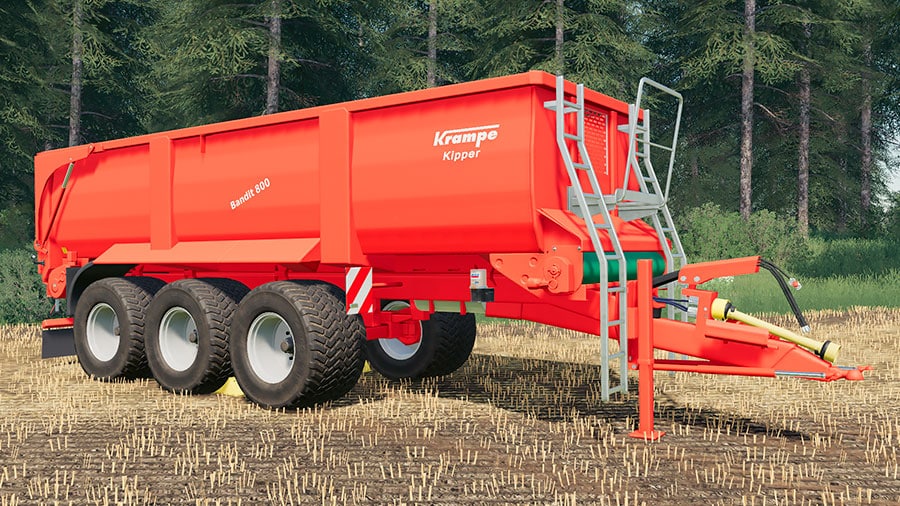 29,000 liters.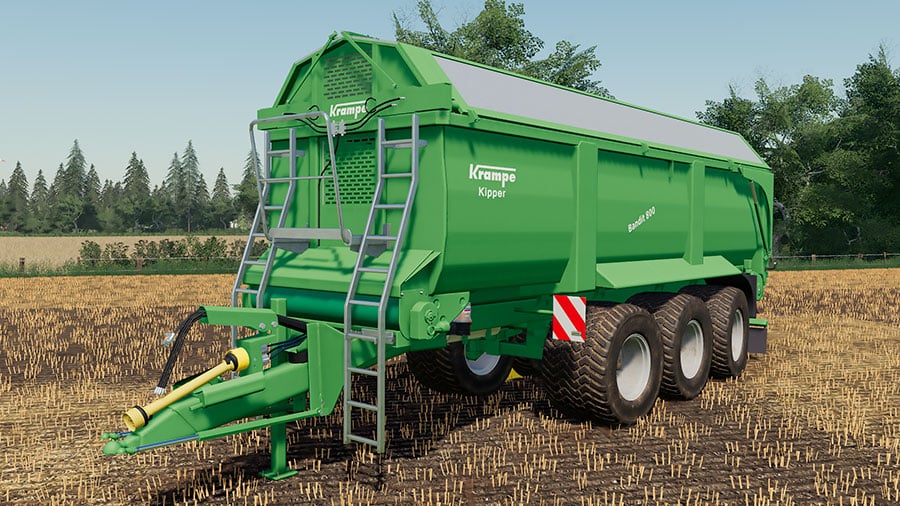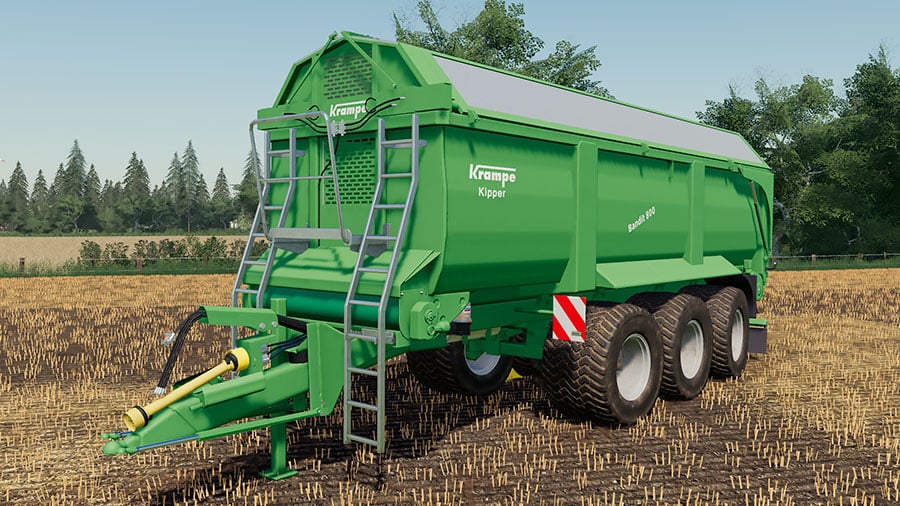 38,000 liters.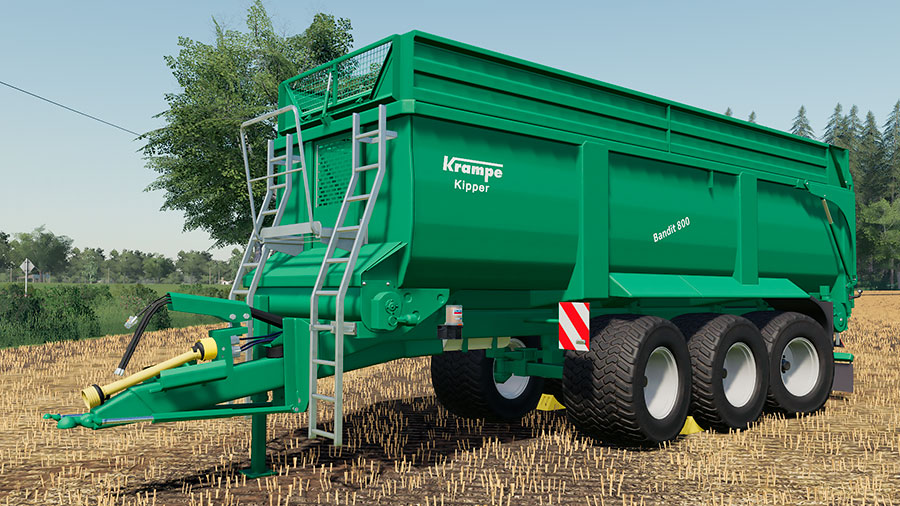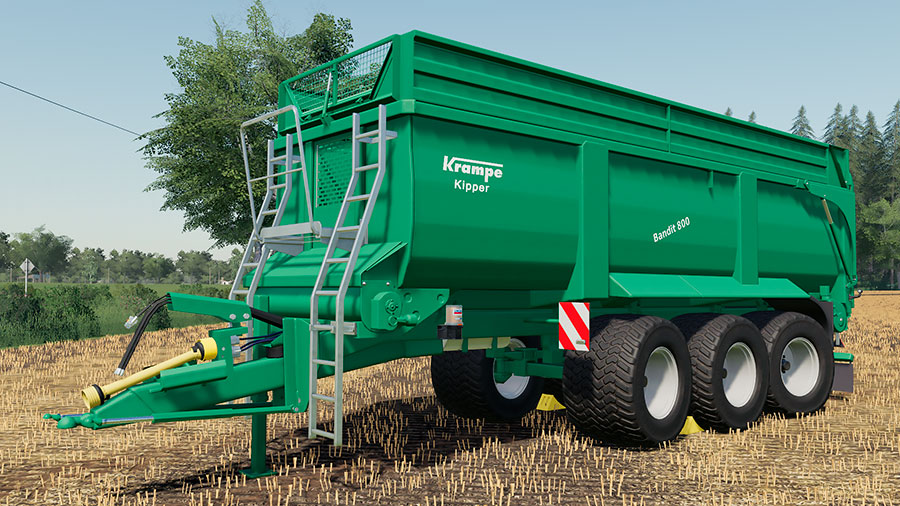 And finally, 42,850 liters.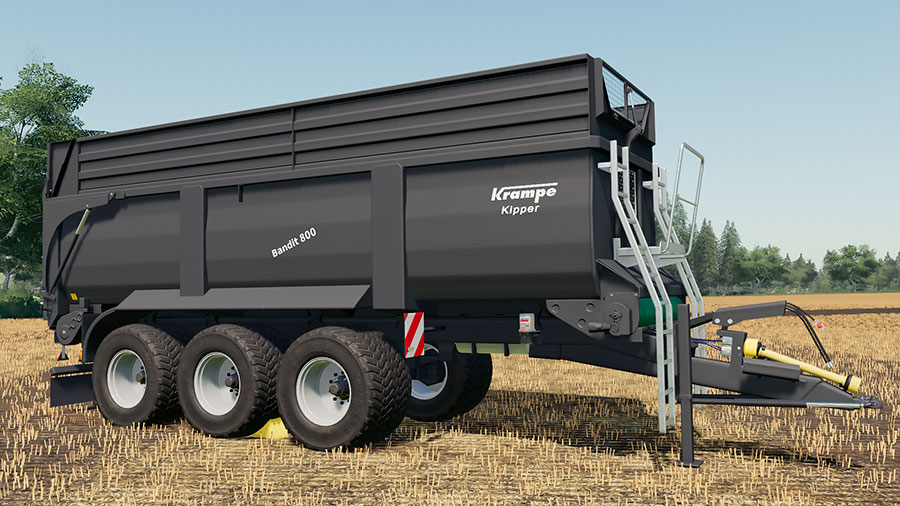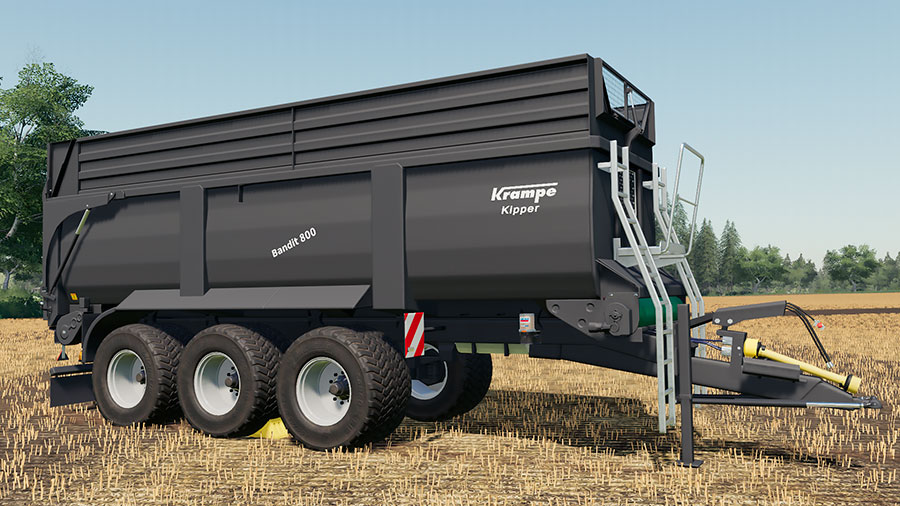 The second smallest trailer has covers that can be used to protect the load from the weather.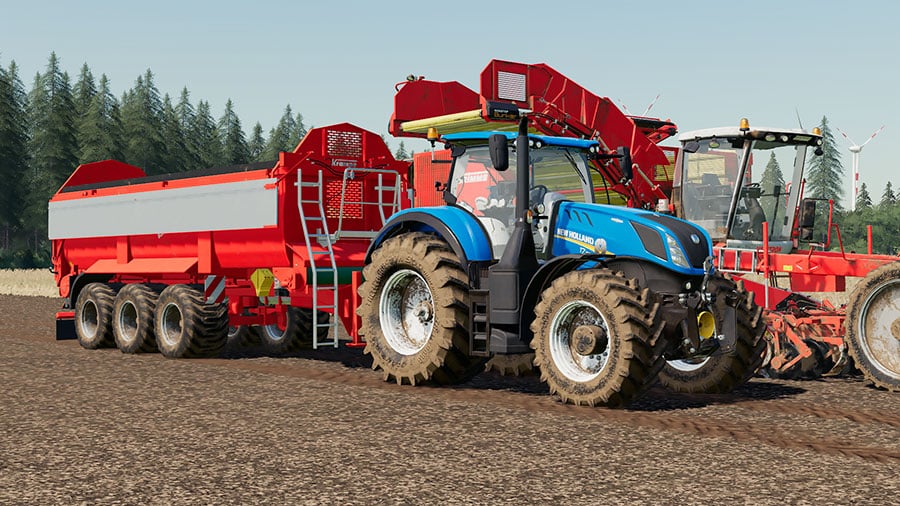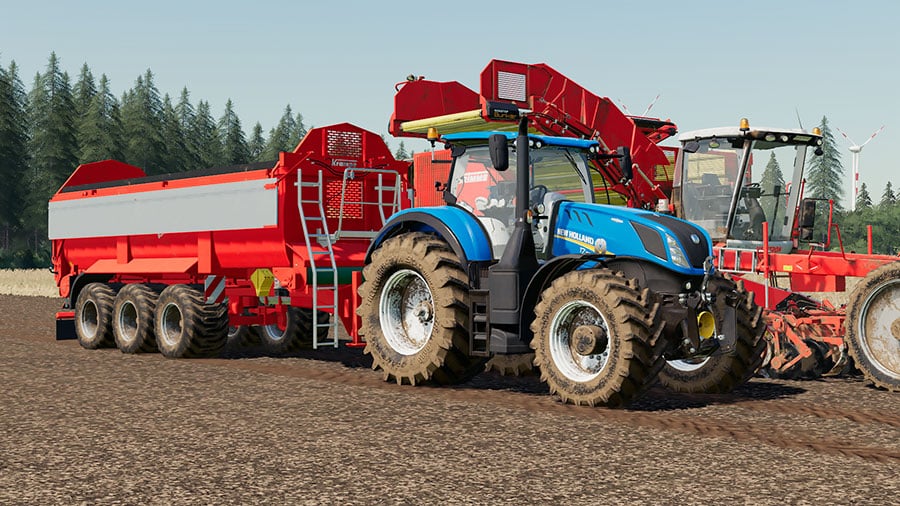 FS19 Krampe Bandit 800
I've always been a huge fan of the Krampe trailers in the Farming Simulator games. And I enjoy how Kyosho have added more options to the Bandit 800.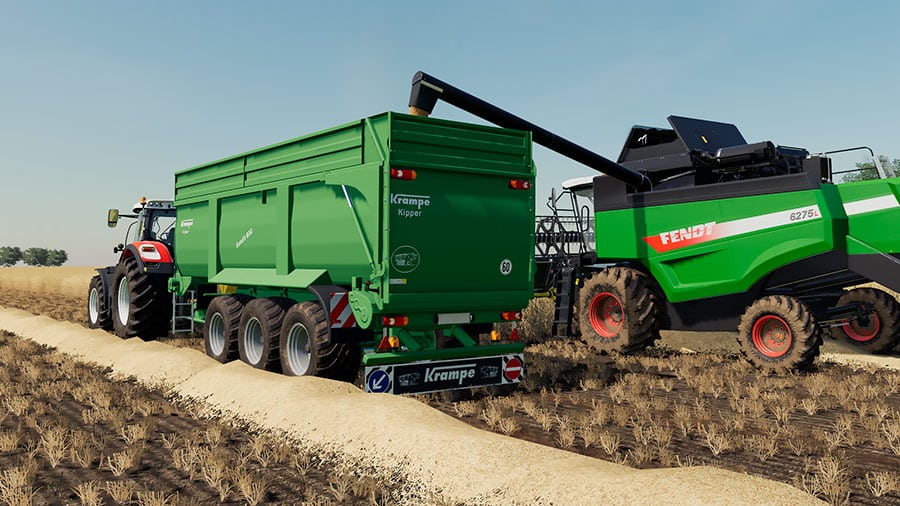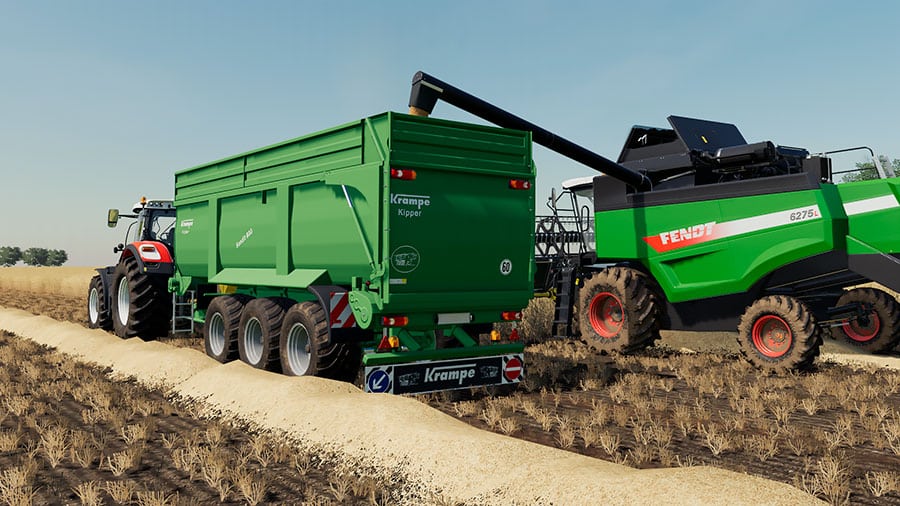 Here are some facts for you:
Brand: Krampe.
Credits: Giants Software, Kyosho.
Category: Trailers.
Base price: 69,000.
Capacity: 28,400, 29,000, 38,000, and 42,850 liters.
Accepted: Most Farming Simulator 19 solids.
Tip options: Via a conveyor belt through the rear door.
Selectable colors: Yes, some.
Selectable wheels: Yes.
Wheel brands: Trelleborg and Michelin.
Extra rear hitch: No.
Errors: Yes, see below.
Platforms: PC, Mac, Xbox One, and PlayStation 4.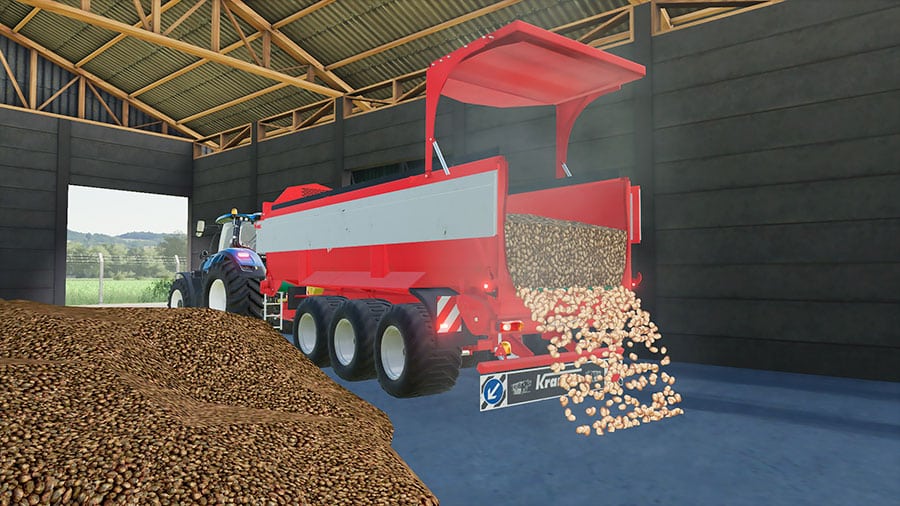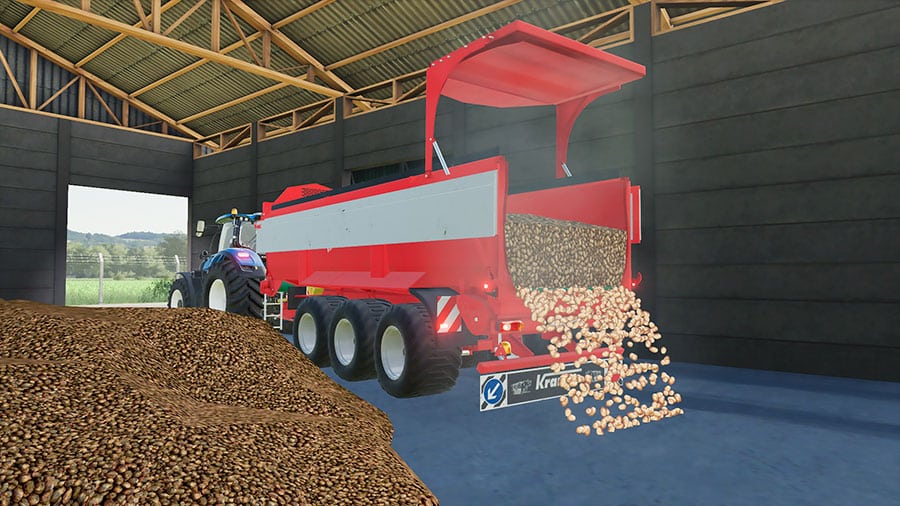 About the Errors
The Krampe trailers left me with a small error in the log. Nothing dramatic, it has to do with consoles:
Warning (physics): Non-cpu collision mesh for 'colPart4' is being cooked at runtime - this will not work on consoles.
The trailers worked fine. No noticeable effect on my gameplay. Having said that, one error is one error too many…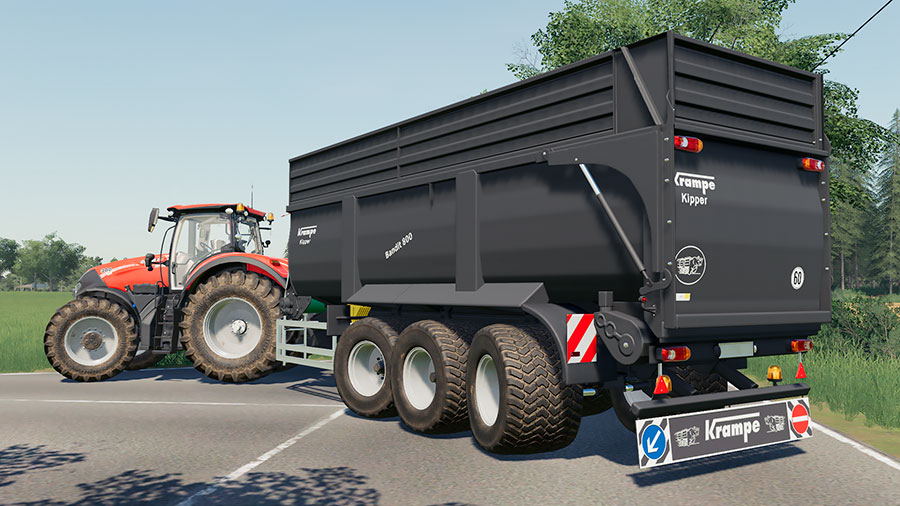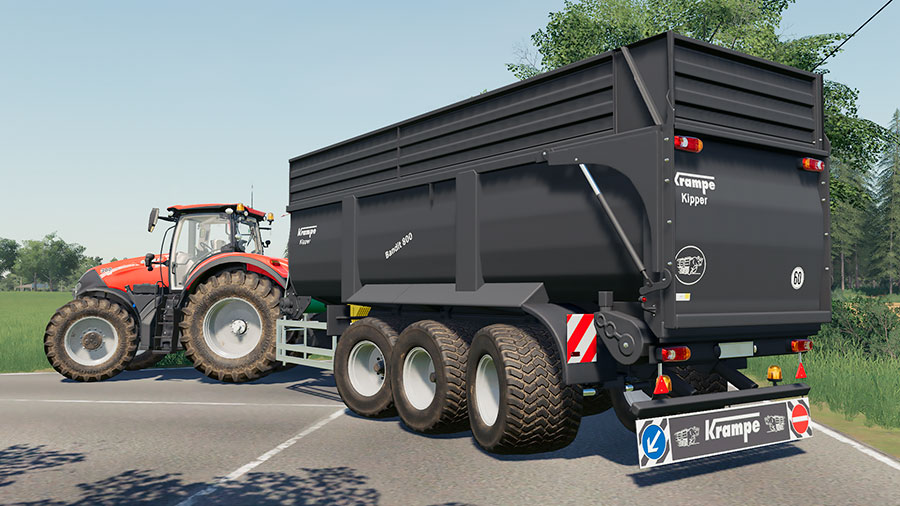 Version 1.0.0.1 – More Wheels
(Updated April 3, 2020) The latest version of the Krampe trailer by Kyosho is waiting for you inside Giants' Modhub. Here are the additions:
More configuration options.
New wheel setup added.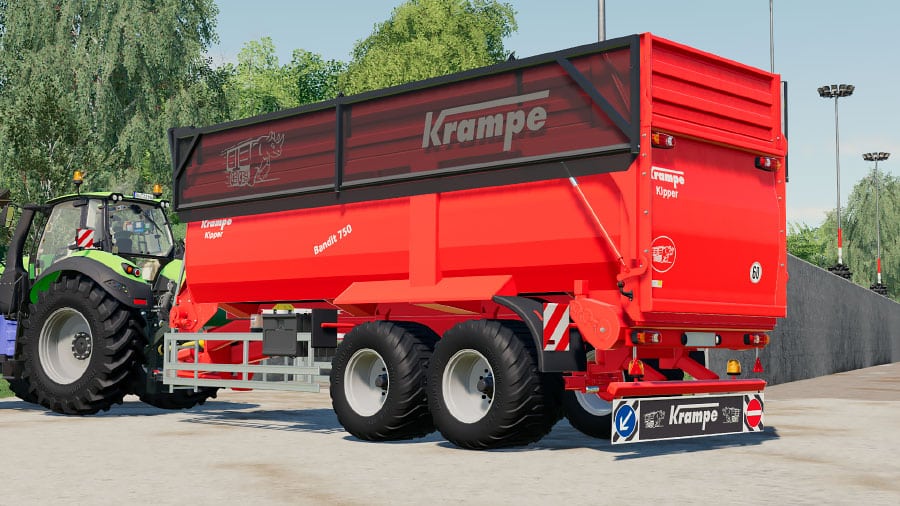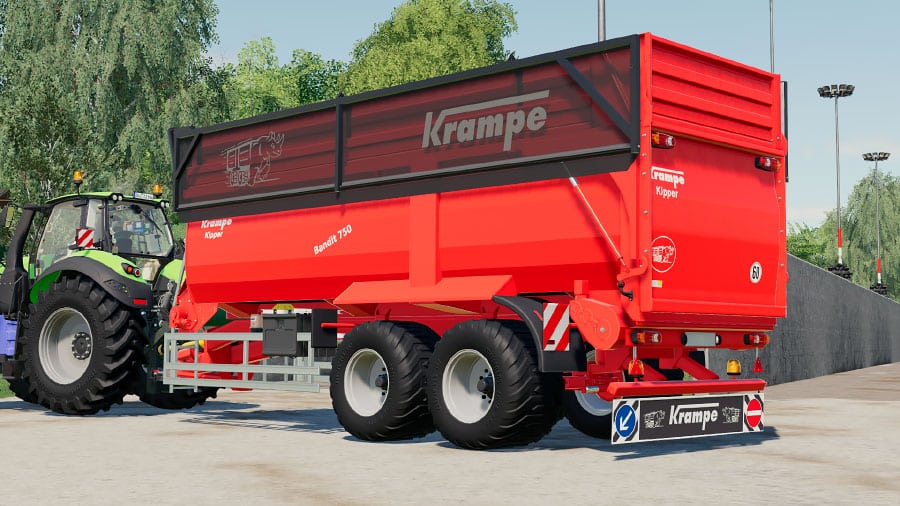 Where to Download
The Krampe trailers have been accepted for inclusion in the official Modhub. You can get it in-game or by going to its official download page (the blue button opens the last option.)
We always use the modder's original download link when possible. Please let us know if there's a problem with the link. P.S. How to stay safe while downloading mods outside Giants' Modhub.