I wantyou to meet the Krampe Bandit 650 conveyor belt trailer for Farming Simulator19. The downloadinformation is located at the bottom of this presentation.
I use theterm "conveyor belt trailer" because of the massive belt atthe bottom of the trailer, that transports the load off it.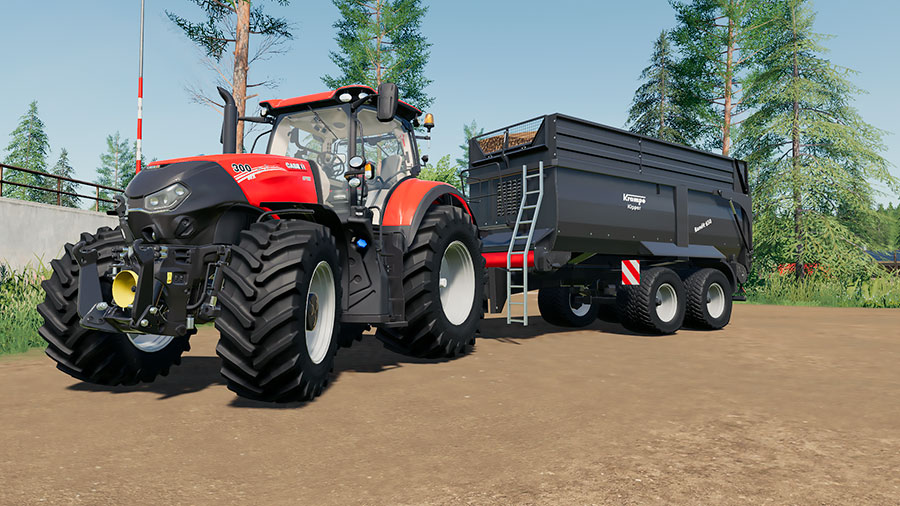 Selectable Capacity
Thestandard version of the Krampe trailer will haul 20,500 liters of almostanything. If you buy the wall extensions in the shop, the capacity is increasedto 27,500 liters.
It's aflexible trailer best suited for small to medium-sized FS19 operations.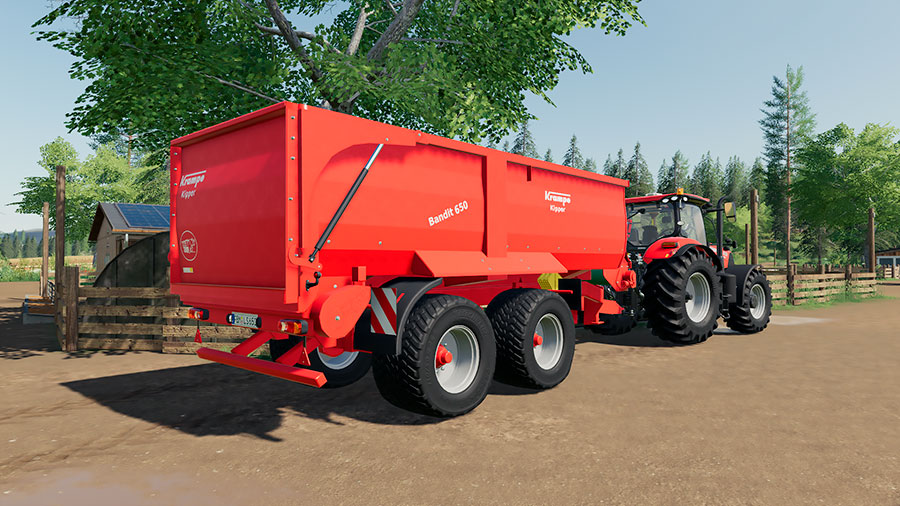 Configurable
It's notonly the capacity that's configurable. You can pick from several colors for therims, the body, and the conveyor belt.
There arealso some wheel options available, like brand selection and tire widths. Andyes, there are working connection hoses.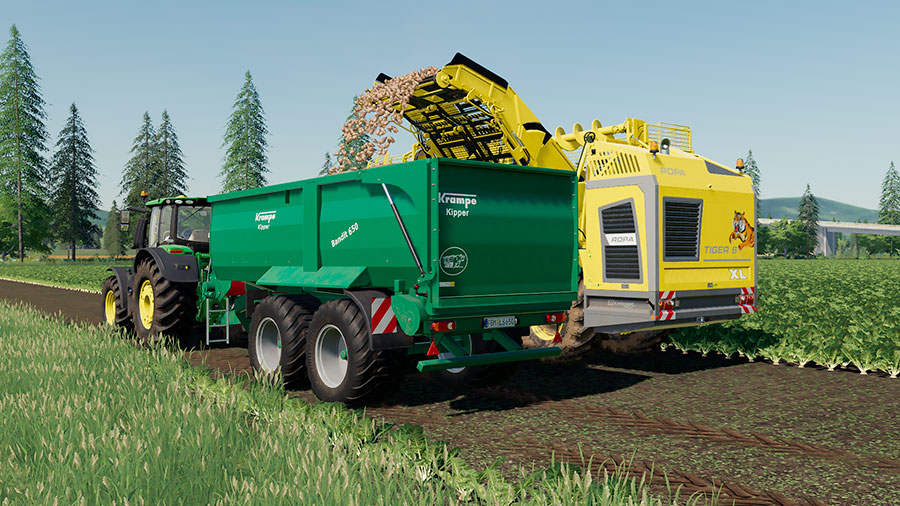 FS19 Krampe Bandit 650
Here aresome of the most vital data about this great-looking Farming Simulator 19trailer mod:
Brand: Krampe.
Credits: Giants Software, The FBM Team (Lukas2002, Dani-86.)
Category: Trailers.
Base price: 41,500.
Capacity: 20,500 or 27,500 (with wall extensions.)
Tip options: Rear door.
Selectable colors: Yes.
Selectable wheels: Yes.
Wheel brands: Trelleborg and Michelin.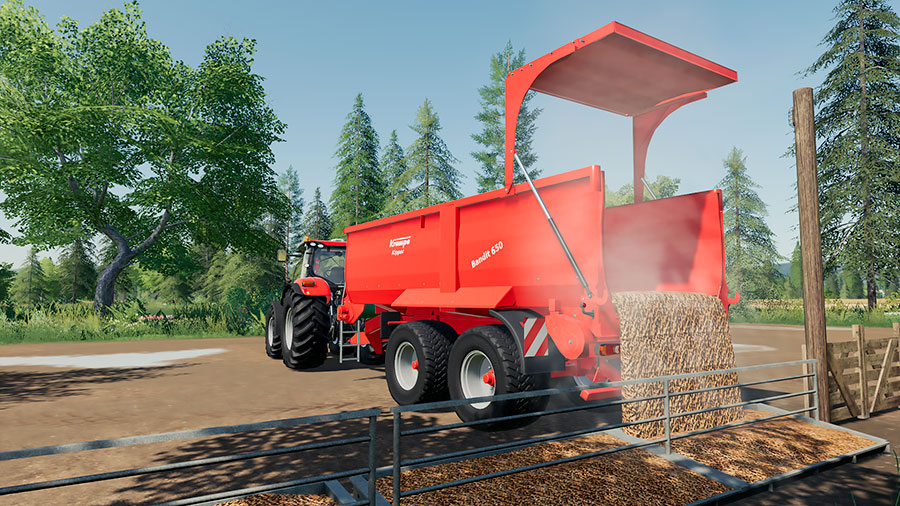 Where to Download
The FBM Team keeps the trailer available for download at WorkUpload. Just click the blue button to get there.
Go to Download
We always use the modder's original download link when possible. Please let us know if there's a problem with the link. P.S. How to stay safe while downloading mods outsrefe Giants' Modhub.