This is the Brent 644 gravity grain wagon forFarming Simulator 19.This FS 19 mod resembles the real-life grain transport wagons made by the UScompany BrentFarm Equipment (Kalida, Ohio.)
The trailer is emptied by the help of gravity when you open the unloading door at the bottom of the trailer.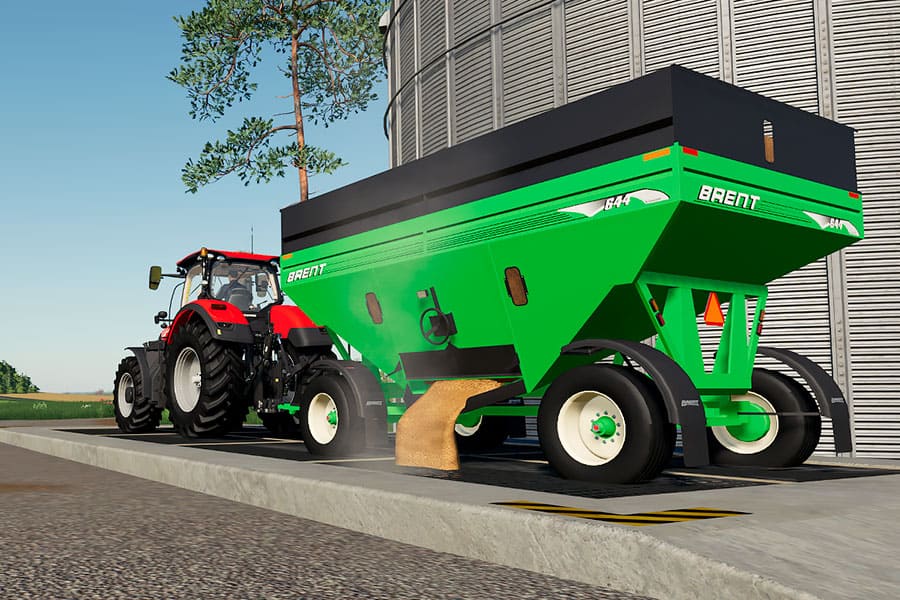 The trailer also has a rear hitch so you can hook up more of them to create a grain train…
This is all the important stuff you should know about this mod:
We couldnot find any errors in the log. The trailer both looks and works great.
How to download this mod: Click the button below. It opens a Facebook post. Look for the Google Drive link in that post. That's the link to follow.
Go to Download 9.5MB
We always use the modder's original download link when possible. Please let us know if there's a problem with the link. P.S. How to stay safe while downloading mods outsrefe Giants' Modhub.