It's time you download the Wilson Trailers Packfor Farming Simulator 19. The pack consists of 4 trailers in various sizes. And one dolly.
This packis a conversion of the older Wilsontrailers made by Rafazr and LBJ Modding. In other words: This is not a simple edit of the in-game FS19 Wilsontrailer.
FS19 Wilson Trailers – ModData
We have compiled a list of the most essential information about these trailers:
Brand: Wilson.
Modders: Rafazr and LBJ Modding.
FS19 conversion: Blackvelvetkid.
Category: Trailers.
Base price: See below.
Capacity: See below.
Tip options: Belly dump.
Selectable colors: No.
Selectable wheels: No.
Thetrailers work like the FS19 vanilla belly dump trailers. Most of them have two commoditycompartments that need to be emptiedseparately.
4 Trailers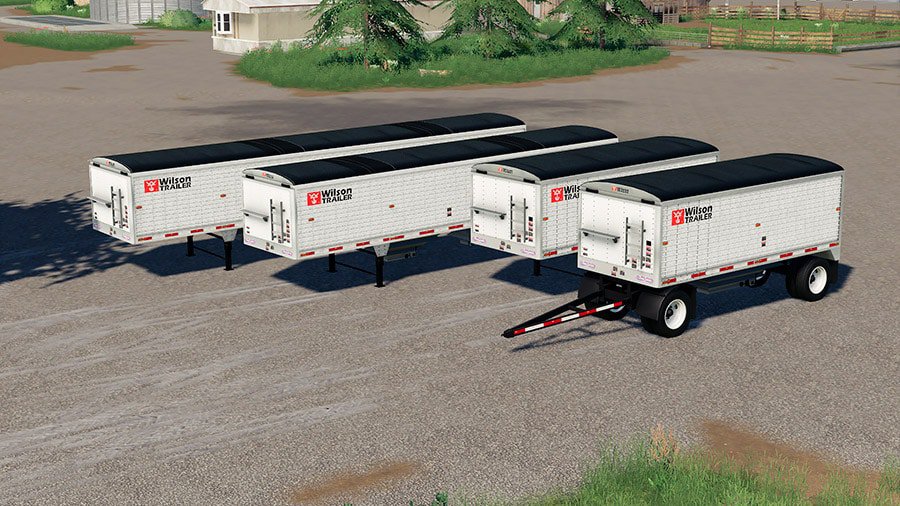 The FS19Wilson trailers pack is made up of 4 differenttrailers. Three of them aresemi-trailers. The fourth (the puptrailer) is a drawbar trailer.
Here are the specs of each trailer:
Wilson 42FT Trailer: Price 45,000 - Capacity 49,335liters.
Wilson 36FT Trailer: Price 35,000 - Capacity 42,287liters.
Wilson 24FT Trailer: Price 25,000 - Capacity 22,905liters.
Wilson Pup Trailer: Price 20,000 - Capacity 22,905liters.
And yes, there's also a dolly included in the pack.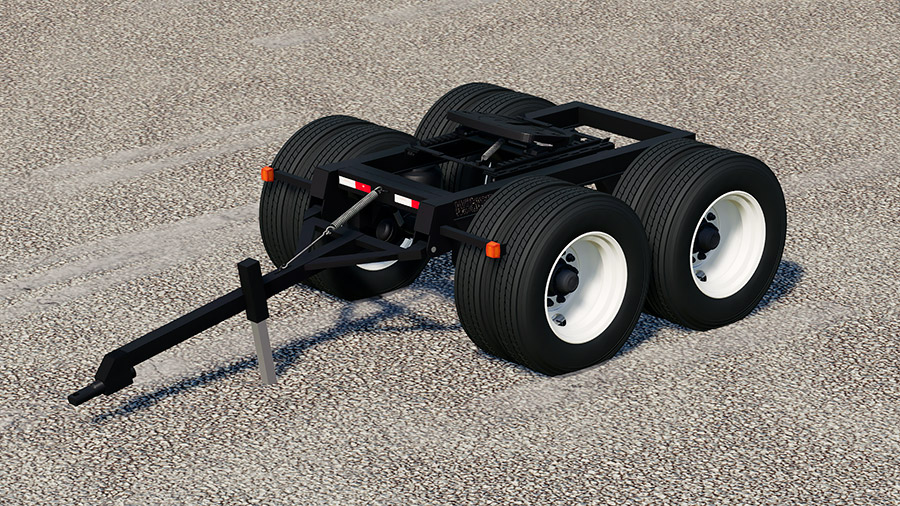 How to Download
To get the FS19 Wilson Trailer pack into your game, you just have to click the blue button below. It opens the mod's official download page.
Go to Download 95.2MB
We always use the modder's original download link when possible. Please let us know if there's a problem with the link. P.S. How to stay safe while downloading mods outsrefe Giants' Modhub.