FarmingSimulator 19 mod presentation: The Briri Field Master 20 slurry tank by GiantsSoftware.
This slurrytank, based on the real-world spreader made by the German company BririMaschinenbau GmbH, was one of the gifts to visitors at the Agritechnica tradefair this year. Now, everyone can enjoy it.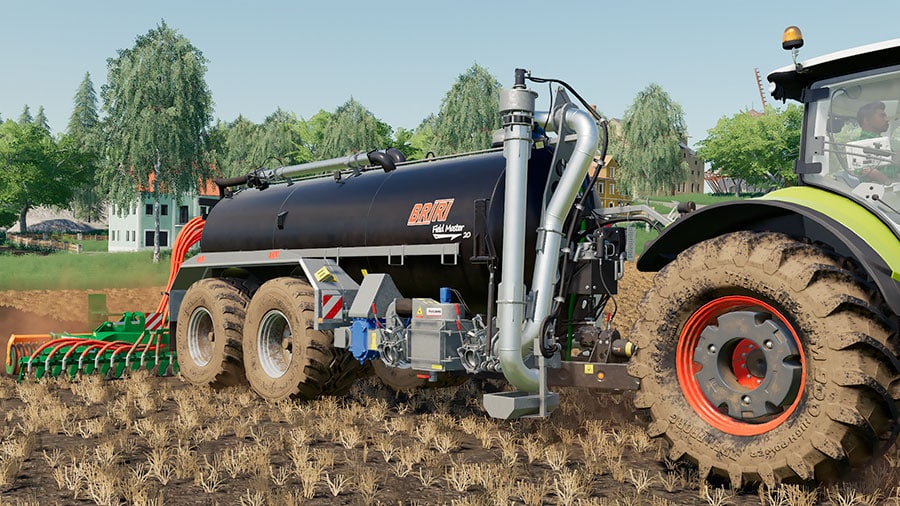 Field Master 20 Features
The Bririaddon comes with a couple of color choices. And that's it. There's nothing moreyou can customize.
There's a green versionavailable.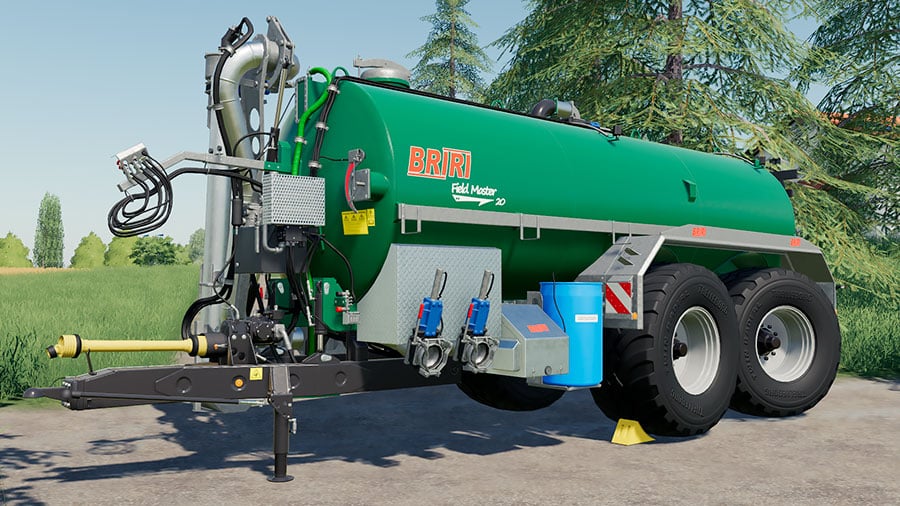 The refilling arm is controlledwith a mouse or a controller.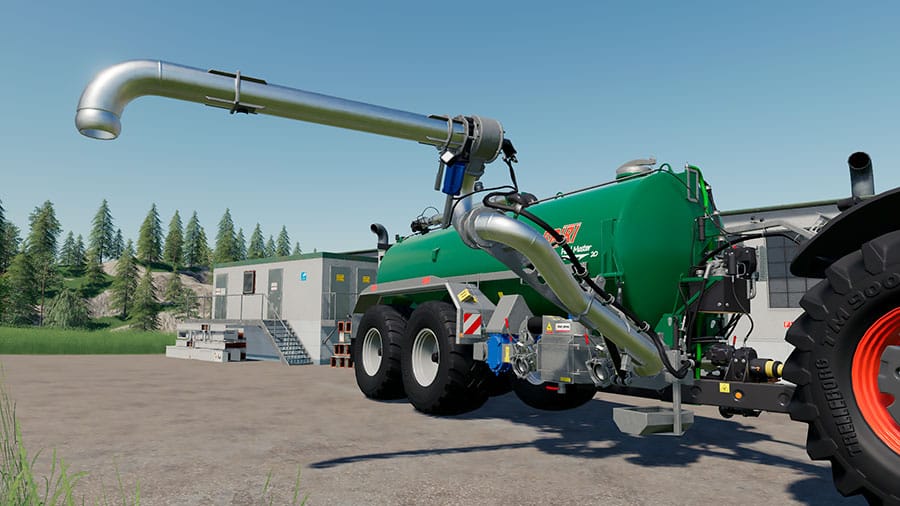 The tankdoes not have a splash plate. To spread the brown stuff, you need to attach aninjector to it. Inside the shop, it says it will work with Amazone Catros 6002-2and the Vogelsang SynCult.
The tankalso works with other applicators, like the Zunhammer ZuniDisc and the Samson TD12. I did, however, struggle to attach SBH4 36 to it. Yes, it worked, but ifdamage cost based on rough handling of the equipment were a thing in FS 19, Iwould have been bankrupt by now…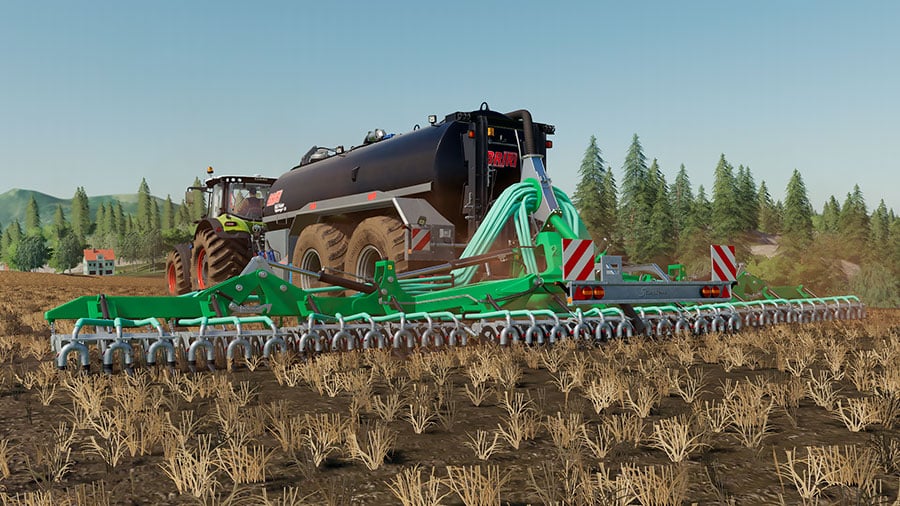 FS19 Briri Field Master 20
I'm especiallyimpressed with the modeling of the Briri tank. I've rarely seen Giants modelsthis detailed. It might be an indication of what the level of details will bein the upcoming game.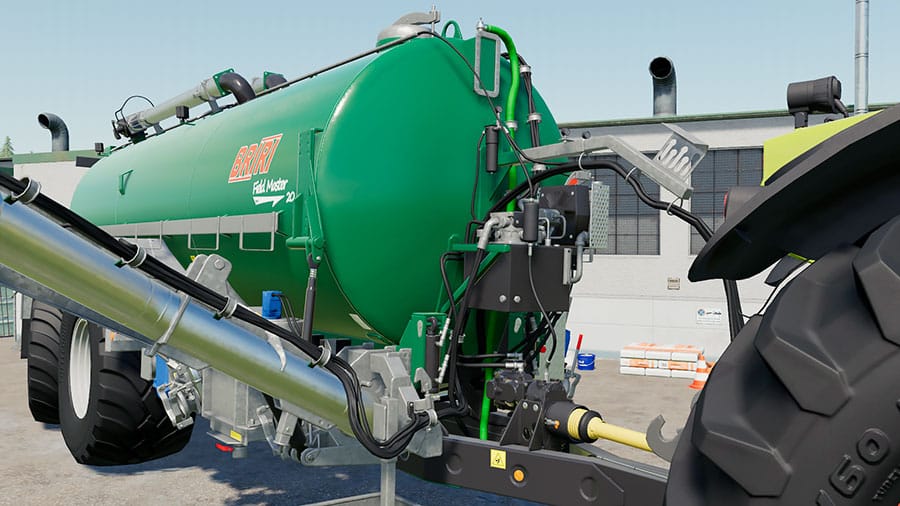 Brand: Briri.
Credits: Giants Software.
Category: Slurry Tanks.
Base price: 172,000.
Capacity: 20,000 liters.
Working width: It depends on what injector you use.
Working speed:  17 kilometers per hour | 11 miles per hour.
Accepted: Liquid manure (slurry) and digestate.
Selectable colors: A couple.
Selectable wheels: No.
Wheel brands: Trelleborg.
Extra rear hitch: 3-point hitch for injectors.
Errors: No.
Platforms: PC, Mac, PS4, and XB1.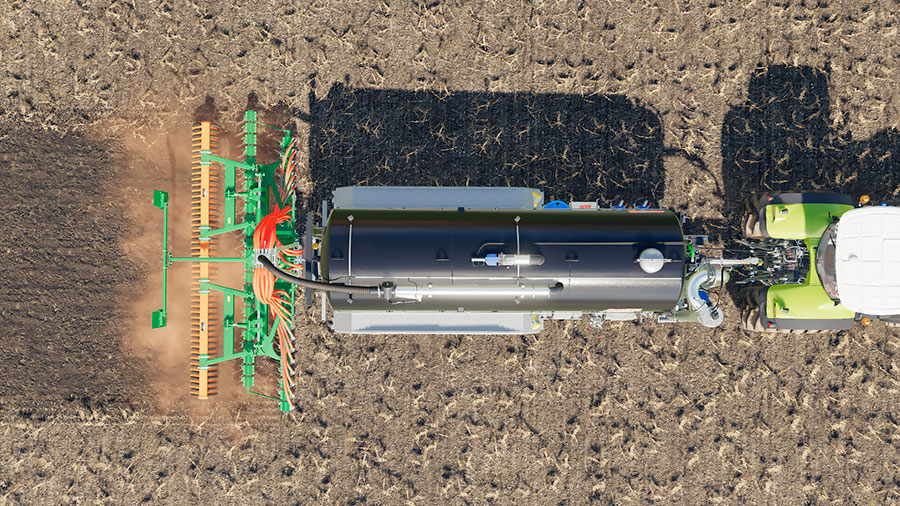 How to Download
The Briri slurry tank is available inside the in-game Modhub on all platforms. You can also download it from its exclusive page on Farming-Simulator.com. See that button below? It opens the second option for you.
Go to Download
This mod is an official Modhub mod. Please, do the modder a favor and only download it from the in-game hub or from its official mod page on Farming-Simulator.com.