It's time for you to download the Keenan Mech Fiber 365 mixer wagon mod for Farming Simulator 19. This is an almost perfect reproduction of the real-world counterpart, made by the Irish company Keenan Systems.
The mod isbuilt from ground up by the very skilled 4D Modding. These are some of the features his trailed mixer wagon possesses:
You can use it without a side chute. Or you can buy a chute in the shop.
There's also an option for adding a bale handler.
You have several wheels and license plates options to pick from.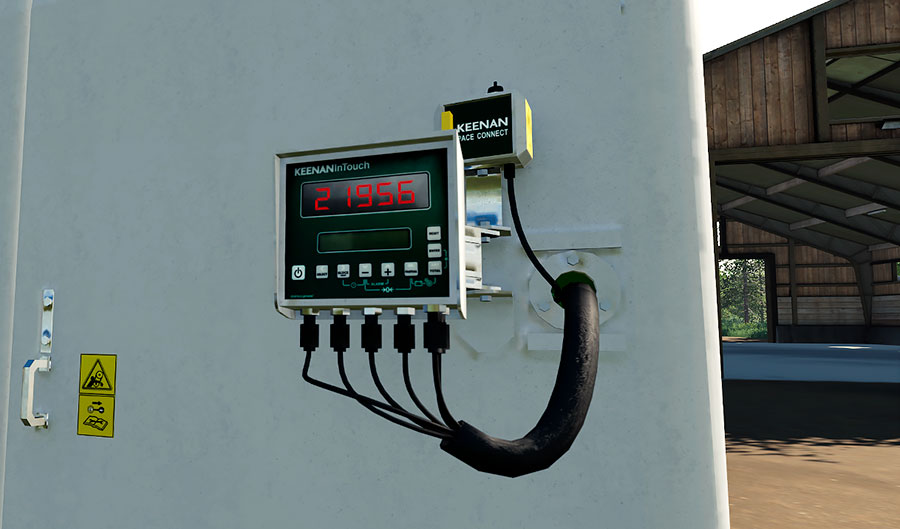 Mod Facts
Mod: Keenan Mech Fiber 365 Mixer Wagon
Modder: 4D Modding.
Price: 43,000.
Capacity: 22,785 liters.
Required power: 105 HP.
And here are the keyboard shortcuts:
X = Open the chute doors.
B = Turns the mixer on and off.
I = Unloads the feed.
Left Ctrl + I = Tip anywhere.
And yes, the trailer also accepts potatoes and sugar beets. This is a brilliant mod. It's now our go-to mixer wagon in all our game saves.
How to Download
You need to visit 4D Modding on Facebook to download this mod (the button under sends you there.) Look for the download link in the FB post that opens – And be sure to leave the 4D Modding page a Like as a token of appreciation.
Go to Download 23.5MB
We always use the modder's original download link when possible. Please let us know if there's a problem with the link. P.S. How to stay safe while downloading mods outsrefe Giants' Modhub.