Farming Simulator 19 addon presentation: The Bergmann TSW 6240 W Manure Spreader by Giants Software.
(Updated March 15, 2020 - There's another version of the Bergmann spreader available, with more features.)
Here youhave the official, world-wide, release of the new Bergmann manure spreader thatwas given away for free to visitors at the Agritechnica trade fair earlier thisFall. Now, everyone can enjoy this masterpiece.
Here's what it looks like when a similar model is being used by real-life farmers:
Features
Except forthe wheels, there's not much about the Bergmann spreader you can configure. Itdoesn't matter. It's a darn good mod anyway.
The only thingI can think of, that would have made this mod even better, is an option for loweringthe top section of the left side wall. It would have been easier to fill the spreaderthis way.
One reallynice feature is that you can use it to spread lime without having to use mods.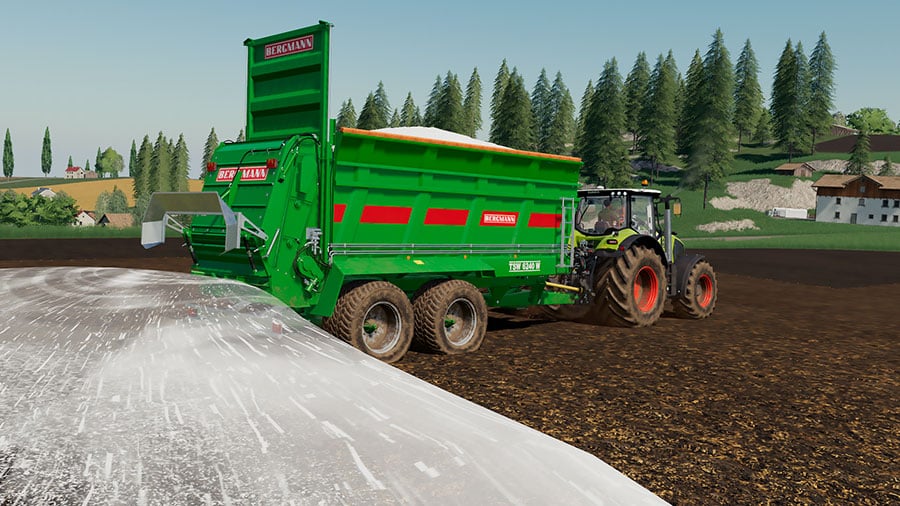 FS 19 Bergmann TSW 6240 W
The Bergmannmanure spreader is, of course, modding at its best. The model and textures areamazing. It's also a sure sign that Giants does its best to keep their gameinteresting.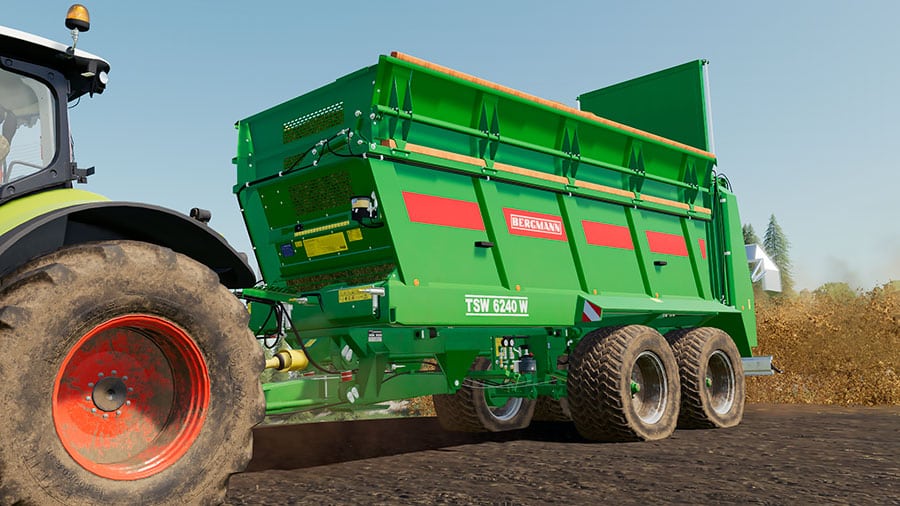 Brand: Bergmann.
Credits: Giants Software.
Category: Manure Spreaders.
Base price: 92,500.
Capacity: 25,000 liters.
Working width: 24 meters.
Working speed: 20 kilometers per hour | 12 miles per hour.
Accepted: Manure and lime.
Selectable colors: No.
Selectable wheels: Yes.
Wheel brands: Trelleborg and Nokian.
Extra rear hitch: No.
Errors: Nope.
Platforms: PC, Mac, PS4, and XB1.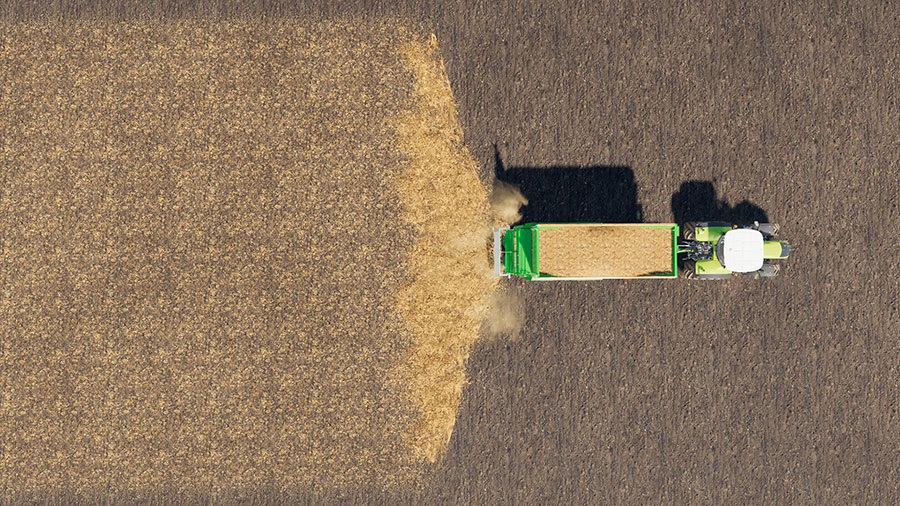 Where to Download
There are two download options for the Bergmann manure spreader. You can open the in-game Modhub. You can also download it from the official mod page. The blue button opens it.
This mod is an official Modhub mod. Please, do the modder a favor and only download it from the in-game hub or from its official mod page on Farming-Simulator.com.