Farming Simulator 19 mod presentation: The Bredal K165+ spreader trailer, modded by PsieCore. In a hurry to get it into your mods folder? The download location can be found at the end of this showcase.
Spreadingfertilizer is one of the tasks I enjoy the most in Farming Simulator 19. Maybeit's because it can be done faster than most chores. Want to do it evenfaster? Then you should try this modified Bredal spreader.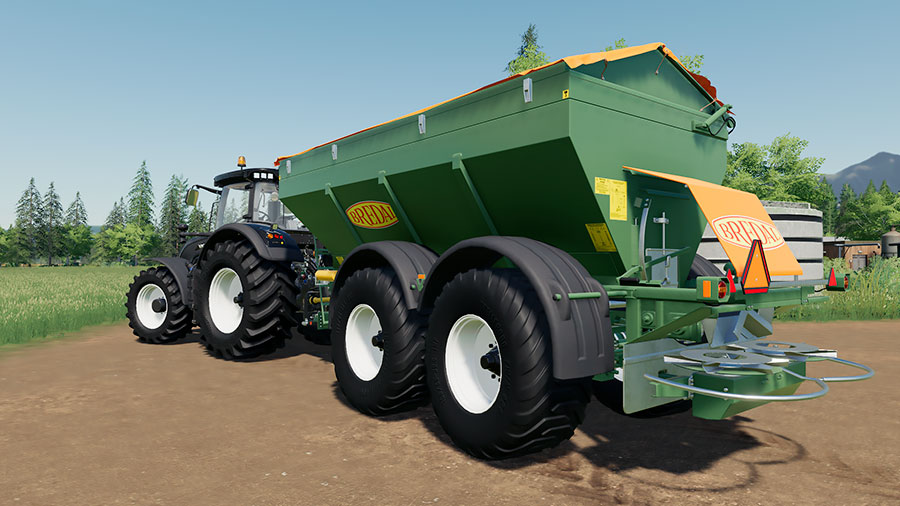 Adjusted Spreading Angles
It's whenyou add the spreading discs, the "magic happens." Theswath width increases significantly, thanks to PsieCore's adjustments of thespreading disc angles.
Fertilizerspread is 35 meters per run. (It's 30 meters with the base gameBredal.)
Limeswath width has increased with 4 meters, from 18 to 22 meters.
And that'snot all. The modded spreader has a lot of color options. It also has morewheel options than the original. And it has a faster working speed.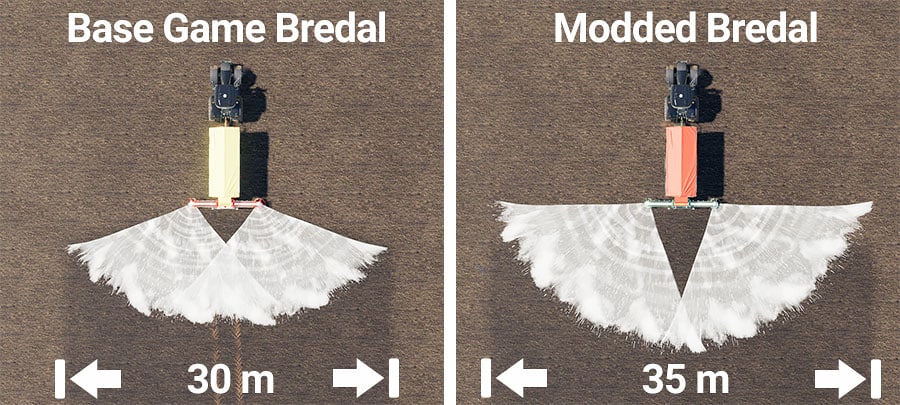 You can use it with both fertilizer and lime.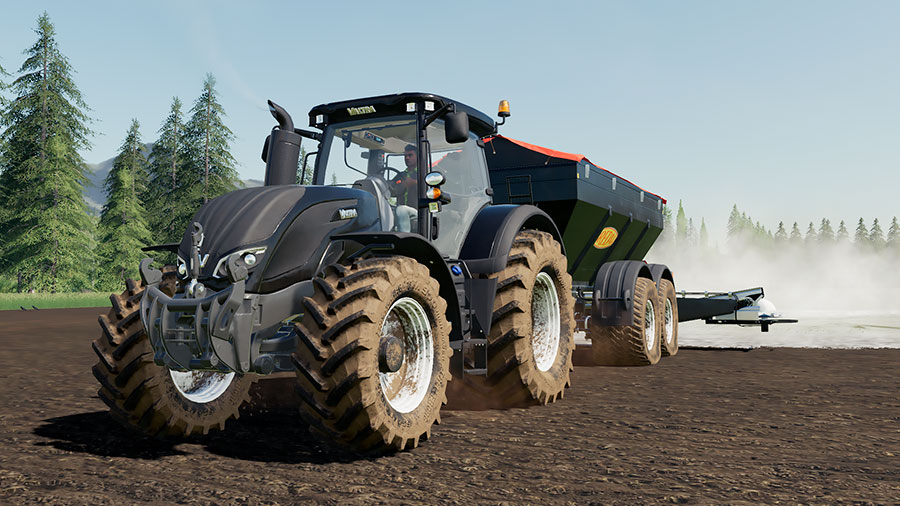 The working speed has been increased.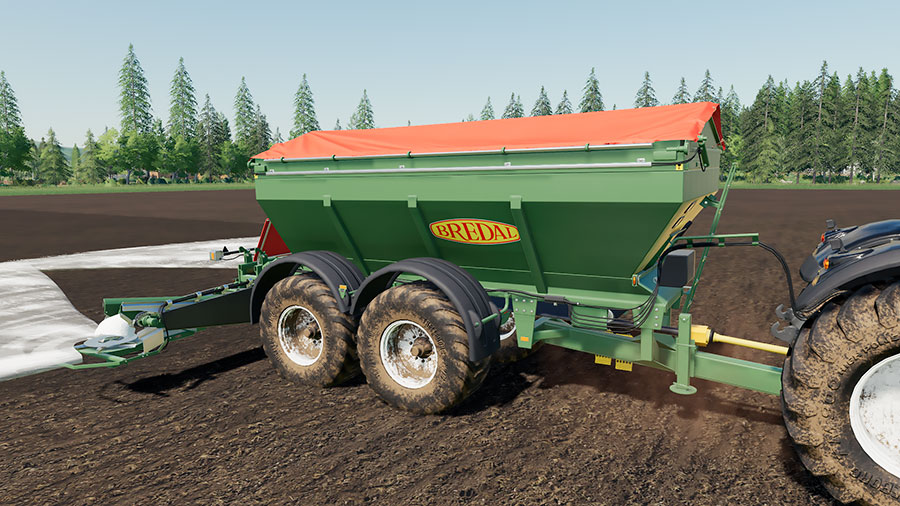 FS19 Bredal K165+
PsieCore'smodded Bredal lets you cover more ground faster. And I like all the colorvariations no matter how unrealistic. Here are the facts:
Brand: Bredal.
Credits: Giants Software, PsyTec Modding, and PsieCore.
Category: Fertilizer Technology.
Base price: 67,000.
Working speed: 25 kilometers per hour | 15 miles per hour.
Working width: Lime 22 meters and fertilizer 35 meters with spreading discs.
Accepts: Lime and solid fertilizer.
Capacity: 18,000 liters and 22,000 liters with the extension.
Selectable colors: Yes, for the body, the cover, and the rims.
Selectable wheels: Yes.
Wheel brands: Trelleborg and Michelin.
Errors: No.
Platforms: PC, Mac.

Where to Download
PsieCore has chosen Sharemods as mod host. Click the blue button under to open the download page.
Go to Download
We always use the modder's original download link when possible. Please let us know if there's a problem with the link. P.S. How to stay safe while downloading mods outsrefe Giants' Modhub.