The Kröger overloading trailer for FarmingSimulator 19 is ready for download. The trailer has been converted andimproved from the Farming Simulator 17 version.
Kröger Overloading TrailerFacts
Here is more info on the Kröger overloadingtrailer:
Brand: Kröger.
Modder: DtP Mario (DtP Team.)
Category: Auger Wagons.
Base price: 27.000.
Capacity: 21.000 liters.
Tip options: Auger pipe.
Selectable colors: Yes - Rims, body, and auger.
Selectable wheels: Yes.
The trailer has connection hoses that attach to tractors and other trailers (there's a rear trailer hitch too.) It does not function as a standard trailer. But thanks to the auger, it's especially useful when you want to refill seeders, planters, and spreaders.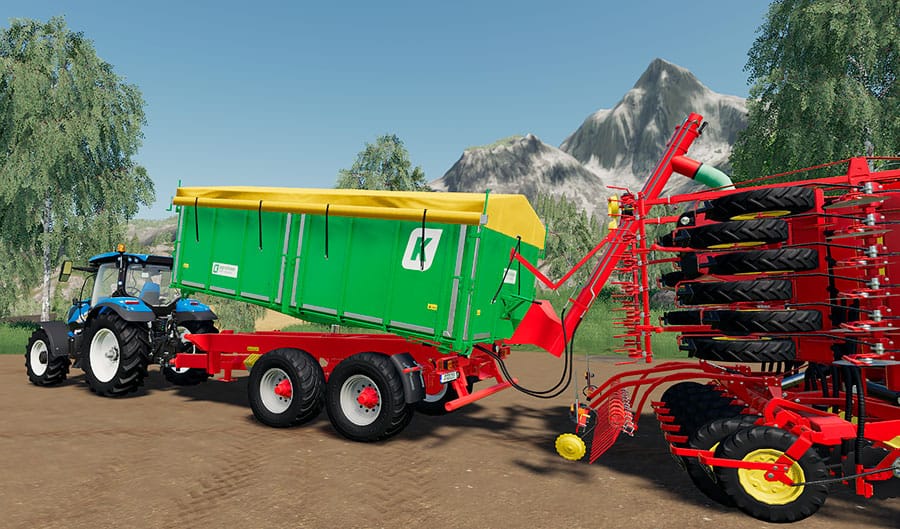 You can control the pipe and the box with yourmouse.
How to Download
Need this auger trailer in your game? Just push that blue button below to open the modder's official download page.
Go to Download 5.10MB
We always use the modder's original download link when possible. Please let us know if there's a problem with the link. P.S. How to stay safe while downloading mods outsrefe Giants' Modhub.