This is your chance to download the Coolamon24T Chaser Bin for Farming Simulator 19.
It's actually two grain bins in one mod. There's one version with wheels. The other one has tracks.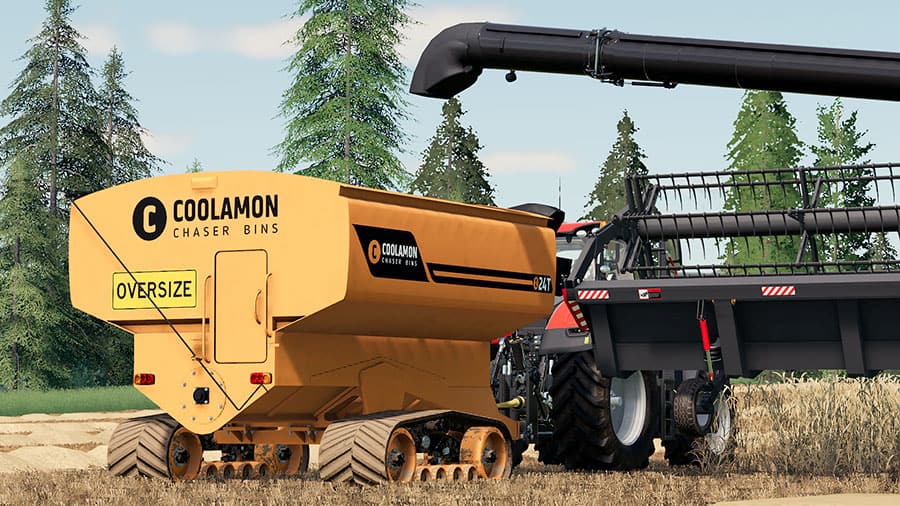 FS19 Coolamon 24T ChaserBin Data
Brand: Coolamon.
Modder: JavierZzS - iBerModding Team.
Category: Auger Wagons.
Base price: 39,600 and 47,300.
Capacity: 28,300 liters.
Tip options: Auger pipe.
Selectable colors: No.
Selectable wheels: Yes.
Wheel brands: Trelleborg, Nokian, and Michelin.
There are lights in the bin and on the pipe. This is another great mod from JavierZzS. It works like promised. And there are no log errors at all.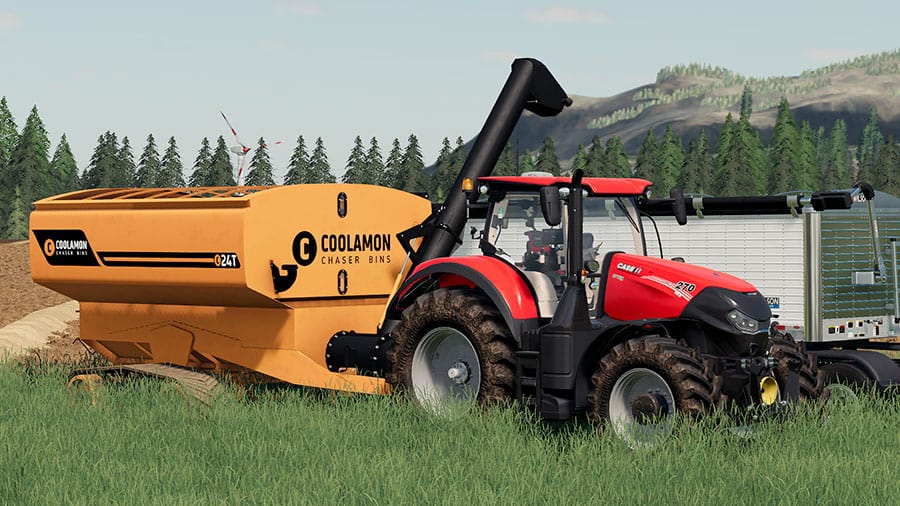 Here's Version 2
(May 15, 2019) The Coolamon bin has gotten an update thatfixes some smaller bugs. It was a problem that some textures didn't loadproperly. This is now fixed. How it attaches to the tractor has also been adjusted.
You just have to overwrite the older version ofthis mod with the new one.
How to Download
Want to test this mod? Click on the button below to be taken to the official download page over at Sharemods.
Go to Download
We always use the modder's original download link when possible. Please let us know if there's a problem with the link. P.S. How to stay safe while downloading mods outsrefe Giants' Modhub.