The Coolamon 100T mother bin for FS19 isavailable for download now. This Farming Simulator 19 mod works great on 4 x maps where there's along way from the fields to your farm.
Mother Bins are mainly used in Australia. Theyfunction as intermediate storage during the harvest of large fields. Tractorswith chaser bins (grain carts) can empty their loads into the bin. Trucks canthen unload the bin and transport the crops to the main silos or to a sellingpoint.
1. The tractor empties its auger wagon into the bin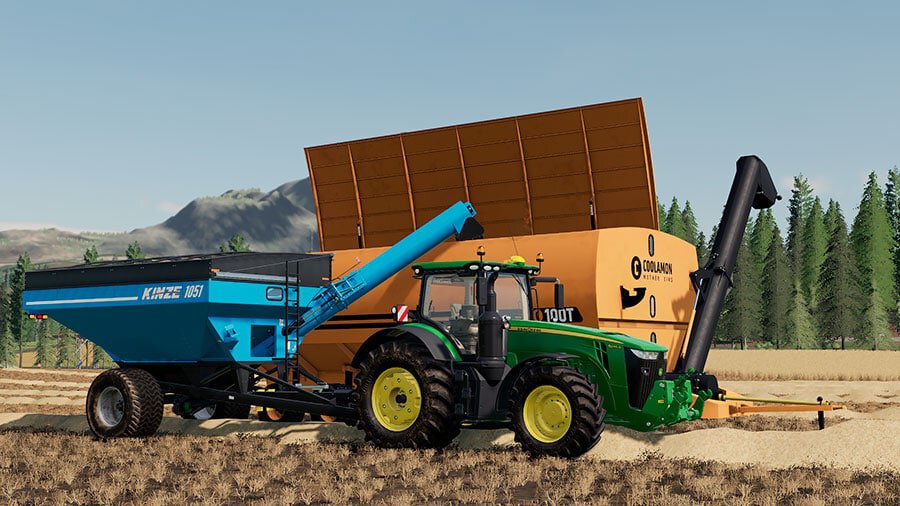 2. A truck fills its trailer and transports the crop to the farm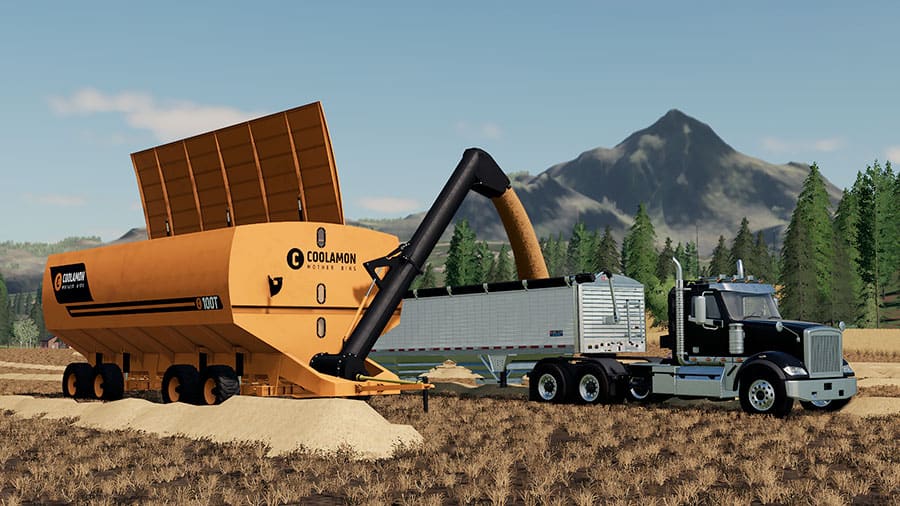 Coolamon 100T Mother BinFacts
Here's the most important stuff you should knowabout this mod:
Brand: Coolamon.
Modder: JavierZzS.
Category: Auger Wagons.
Base price: 117,000.
Capacity: 124,000 liters.
Tip options: Unload auger.
Selectable colors: No.
Selectable wheels: Yes.
Wheel brands: Trelleborg, Michelin, and Nokian.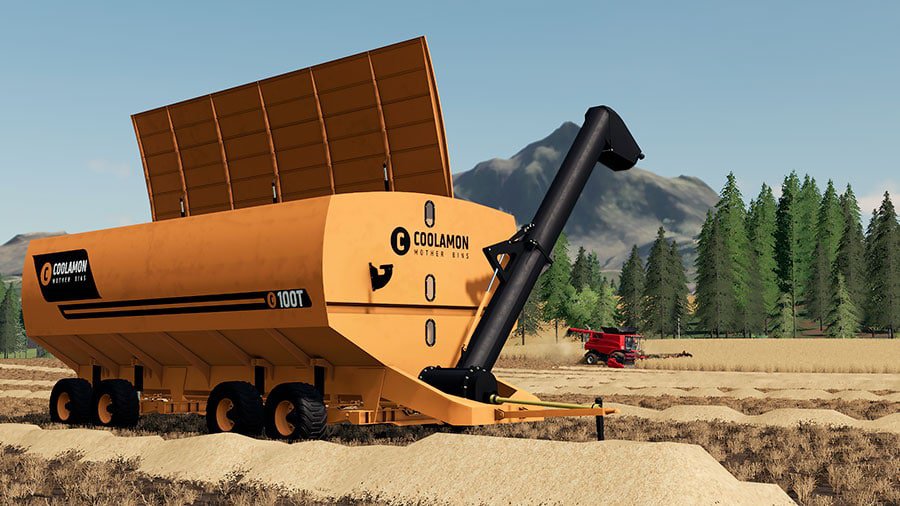 You don'tneed to attach a tractor to the bin for the unload auger to work. Just rememberto unfold the pipe before disconnecting the bin from the tractor. No logerrors.
How to Download
Here's how you can download the mother bin: Just click on the blue button under. It'll take you to the mods official download page.
Go to Download 14.2MB
We always use the modder's original download link when possible. Please let us know if there's a problem with the link. P.S. How to stay safe while downloading mods outsrefe Giants' Modhub.