Learnmore about the Cole Grouper HD 2000 seed, lime, and fertilizer tender forFarming Simulator 19.You'll find the download facts under.
This is theFS19 version of the real-life Cole seed and super unit, made by the Australiancompany Venning Engineering. It lets you haul 20,000 liters ofseeds and fertilizer respectively in one go. (It can also transport lime...)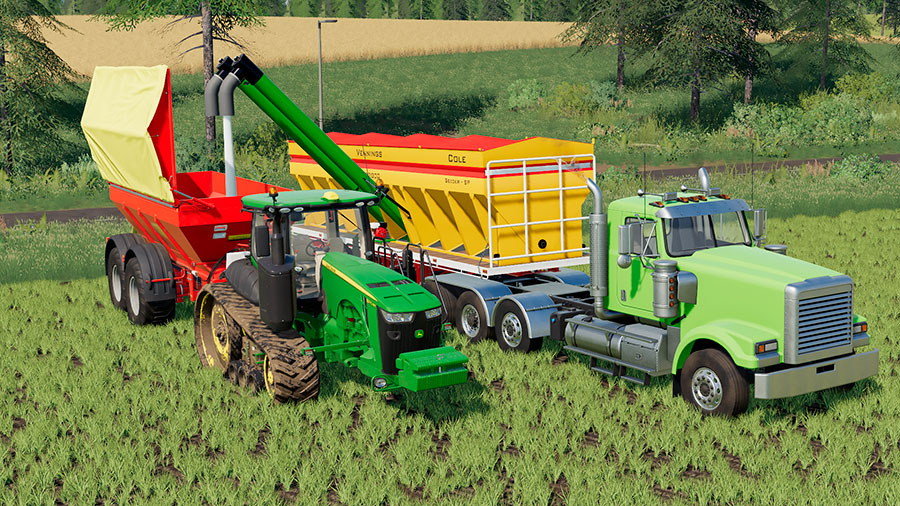 Seed (and Fertilizer)Tenders
Seedtenders are used to make planting more efficient. Instead ofdriving back to the farm every time a seeder or a planter needs a refill, therefilling can happen on the field, saving time.
Tendersthat only hauls seeds are most common. Fertilizer tenders must be more durable,made from stainless steel, due to the corrosive nature of fertilizer.
But thereare larger tenders, with several compartments, capable oftransporting both seeds and fertilizer. Just like to Cole Grouper.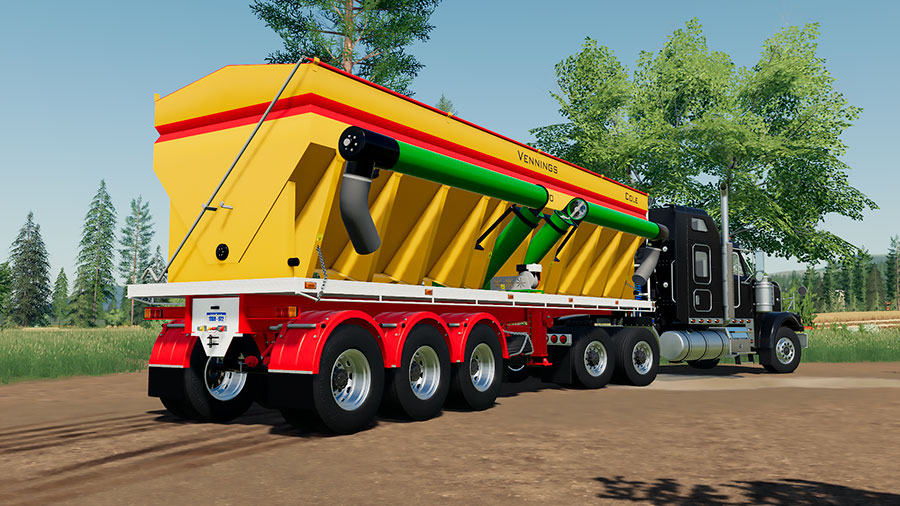 Several Options
To refillyour planting, and growth boosting machinery, you need to align the augertube's output end with the fill trigger of the equipment. To make iteasier, you can purchase extended tubes in the shop.
There arealso a couple of options for the rims as well as color choices for the trailerframe.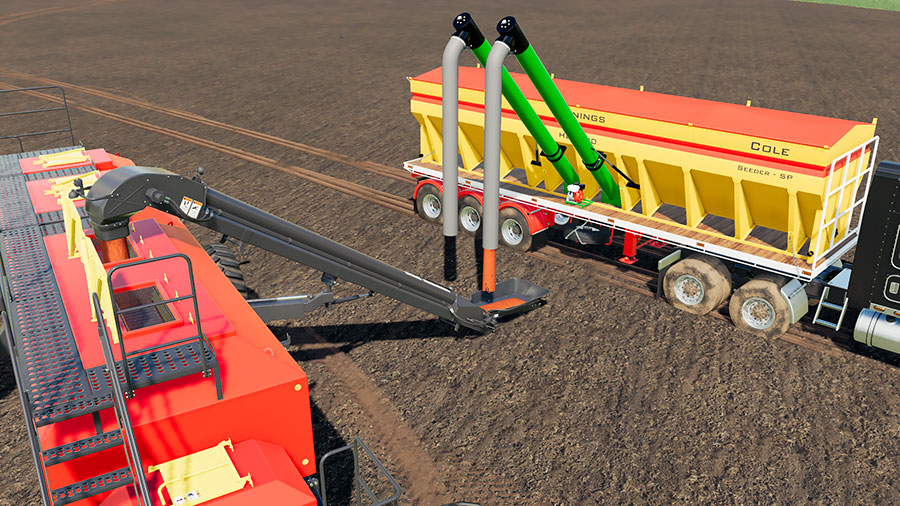 Open Pipe to Unload
To make thetender unload its goods into the receiver, just open the auger tube by pressing"N". And if nothing happens, try pressing "N"again. And make sure that you're trying to unload the right type of material.
FS19 Cole Grouper HD 2000
Here aresome of the most important specs of this nice Farming Simulator 19 mod:
Brand: Vennings/Cole.
Credits: JFL Modding (please leave a 'Like' on the Facebook Page.)
Category: Auger Wagons.
Base price: 65,995.
Capacity: 2 x 20,000 liters.
Accepted filltypes: Seed, fertilizer, and lime.
Tip options: Auger.
Selectable colors: Yes, for some body parts.
Selectable wheels: Rims options.
Wheel brands: Lizard.
Platforms: PC and Mac.
Errors: No, but a couple of warnings (see under.)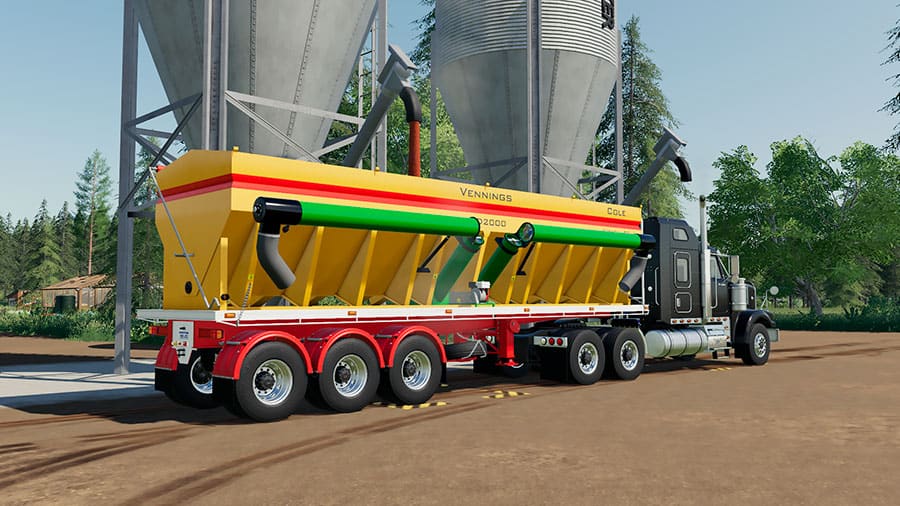 Some Warnings
The ColeGrouper tender did leave us with two warnings in the log. Herethey are:
Warning: Duplicate l10n entry 'configuration_pipe' in mod 'FS19_Cole_grouper'. Ignoring this definition.
Warning: Shape from 'Grouper.i3d.shapes' too big (39756 KB).  Maximum supported size is 16384 KB.
It isn'tdramatic warnings; our gameplay didn't suffer. Having said that, I can'tguarantee those warnings won't have an influence on your game.
Where to Download
JFL Modding keeps the trailer over at Mega.nz (Please use the original link if you want to share the mod.) The blue button under opens the download page.
Go to Download
We always use the modder's original download link when possible. Please let us know if there's a problem with the link. P.S. How to stay safe while downloading mods outsrefe Giants' Modhub.