And now you can download the Brent Avalanche 1596 Grain Carts mod for Farming Simulator 19. (Looking for the download link? See below.)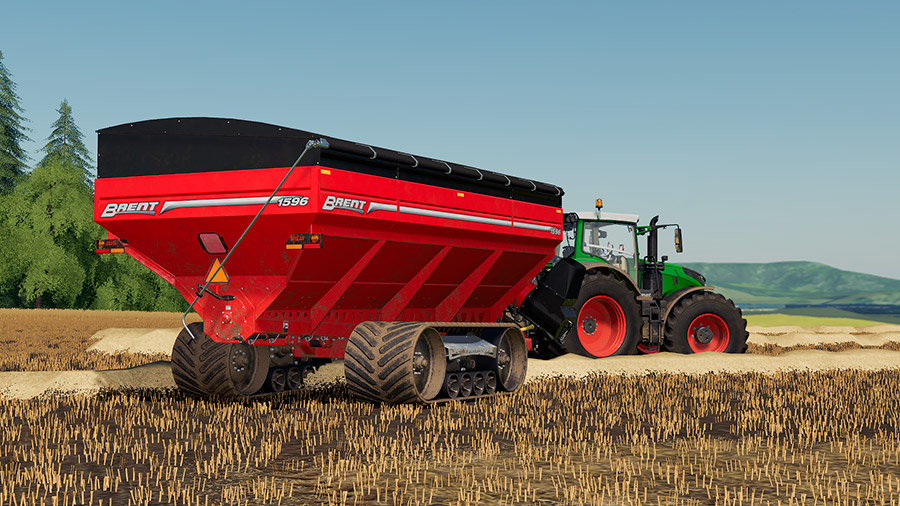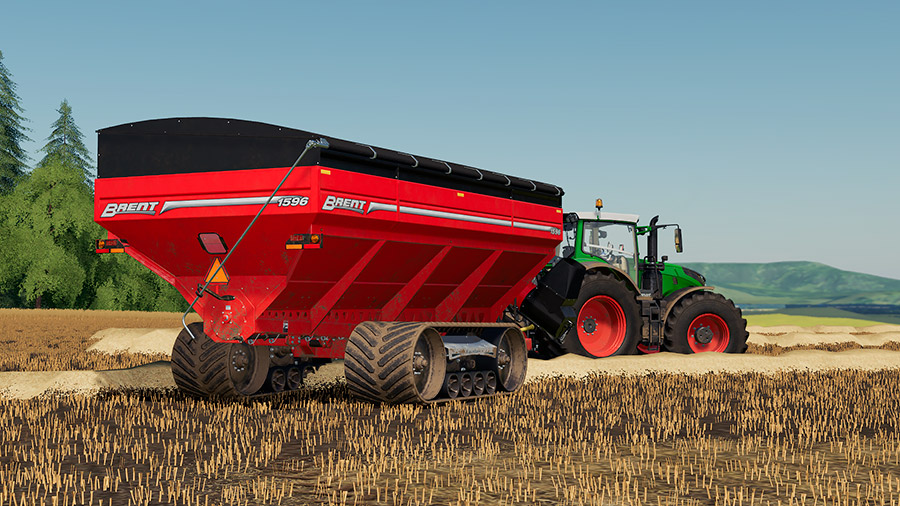 These are modified versions of the Brent carts that Giants released with Farming Simulator 17, and later made available as mods in FS19. So, what are the differences between the original and JHHG Modding's version?
First of all, the JHHG carts have connection hoses and more wheel options. The XML file has been tweaked too, giving this version a more realistic overloading speed and physics. It's a fine-working modification. And it's huge!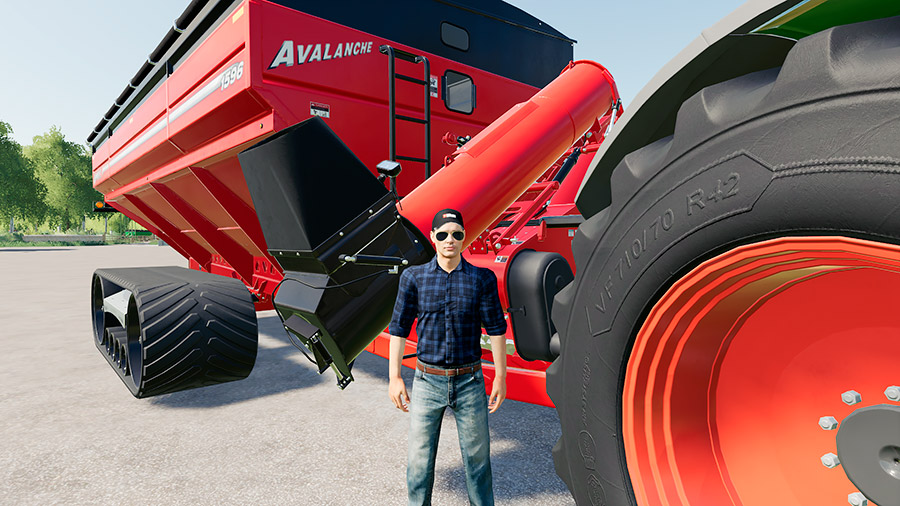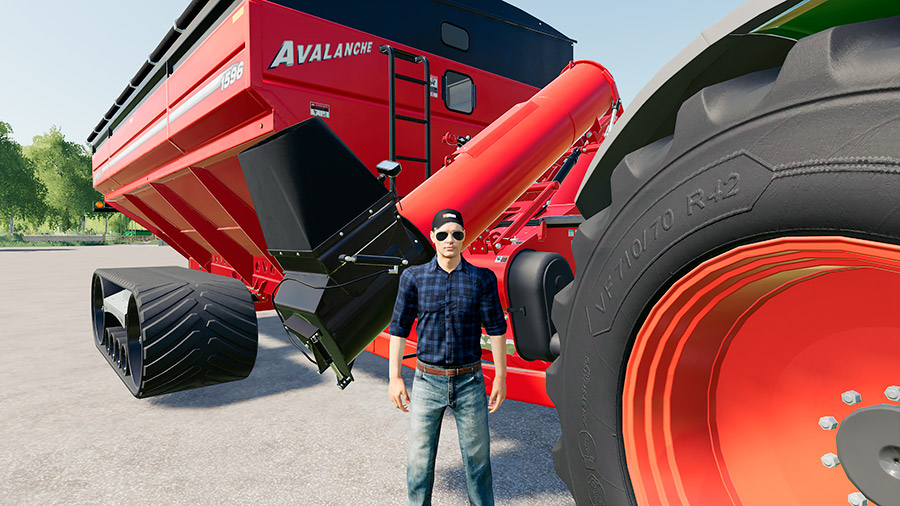 FS19 Brent Avalanche 1596
Here is more info on this particular Farming Simulator 19 mod:
Brand: Brent.
Credits: Giants Software, JHHG Modding.
Category: Auger Wagons.
Base price: 118,000.
Capacity: 52,860 liters.
Tip options: Conveyor.
Selectable colors: Yes – Red and green.
Selectable wheels: Yes, several options, tracks included.
Wheel brands: Trelleborg, Mitas, Michelin, and Brent.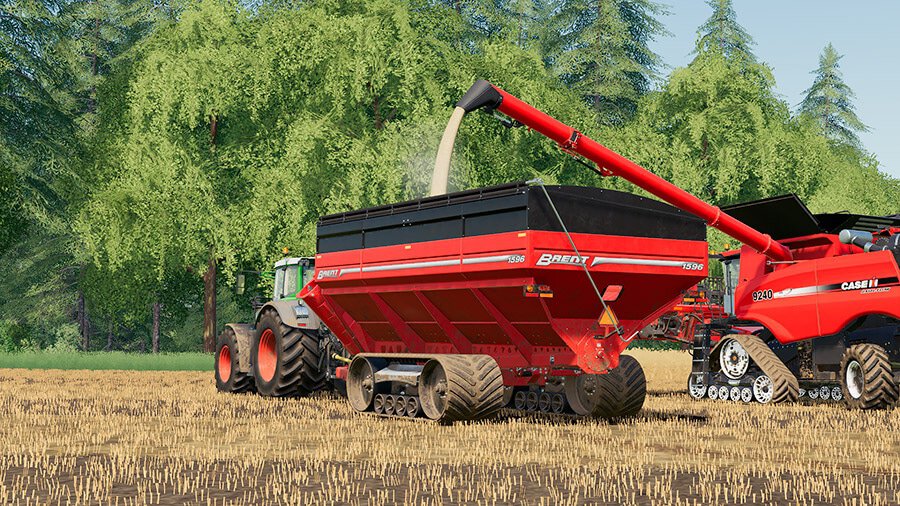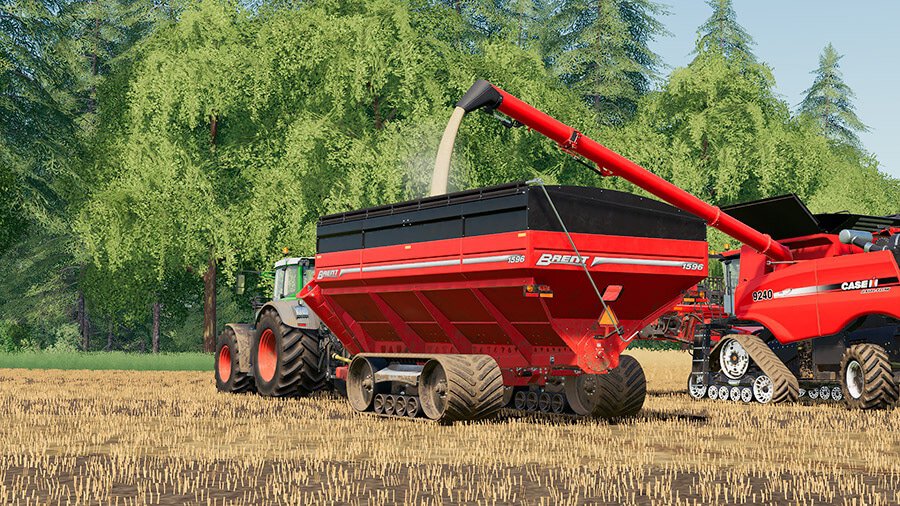 No Log Errors
We could not find significant errors when using this mod.
How to Download
The JHHG uses Mediafire to host the Brent grain carts. When you press the blue button under, you'll be taken to the official download page.
We always use the modder's original download link when possible. Please let us know if there's a problem with the link. P.S. How to stay safe while downloading mods outside Giants' Modhub.