The Zunhammer 15500 (with brand selections) for FS19 is available for download now. The basis for this FS19 mod isGiants' Zunhammer model. The FBM team has added options for dressing it in thecolors and logos of other brands.
FS19 Zunhammer 15500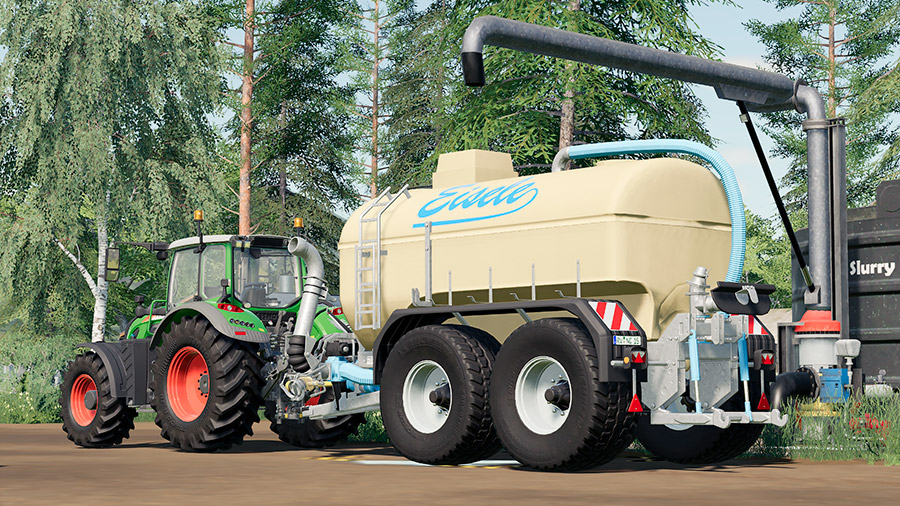 Brands: Zunhammer, Farmtech, Eisele, and Rekordia.
Modder: The FBM Team.
Category: Slurry Tanks.
Base price: 42,000.
Working speed: 17 kph / 10 mph.
Working width: 14.8 meters.
Capacity: 15,500 liters.
Required power: 150 HP.
Selectable colors: Yes / Brand specific colors.
Selectable wheels: Yes.
Wheel brands: Trelleborg, BKT, Nokian, and Michelin.
Here youcan use 4 different brands with one mod. All brand adjustments (logos and colors) are made inside the3D shop. It's also possible to purchase rear hydraulics you can use withvarious attachments, like injectors.
The mod has working connection hoses. And we could not find any log errors.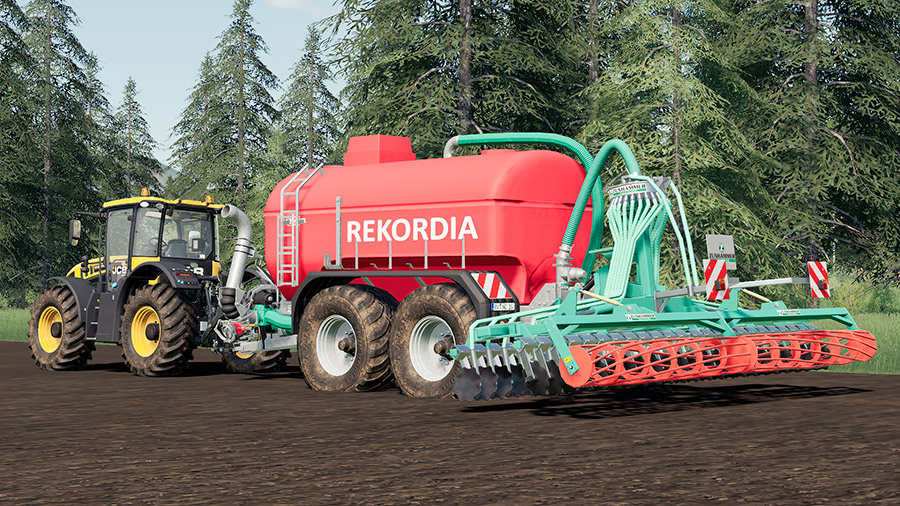 Version 2.0.0
(UpdateJune 28, 2019) There'sa small update to the mod. The new version includes a fix for thecultivator that some users have reported.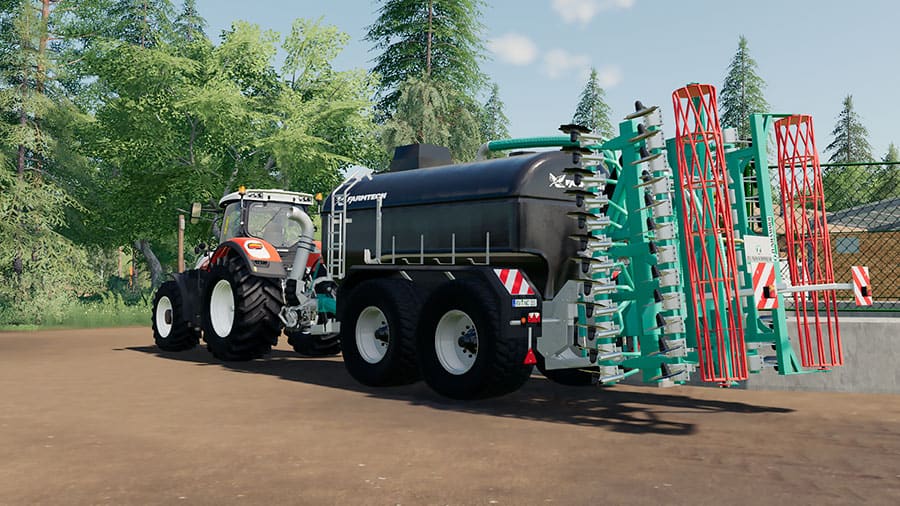 How to Download
The FBM Team has chosen Sharemods to host this mod. Click on the blue button below to open the download page.
Go to Download
We always use the modder's original download link when possible. Please let us know if there's a problem with the link. P.S. How to stay safe while downloading mods outsrefe Giants' Modhub.