New FarmingSimulator 19 mod: The Kotte Garant tanker trailer by Landmensch.
Here's anexcellent solution for your slurry transporting needs. This Kotte turntable traileraddon is, in fact, two trailers in one mod.
First,you'll get the Kotte Garant VTA, with a max capacity of 23,000 liters.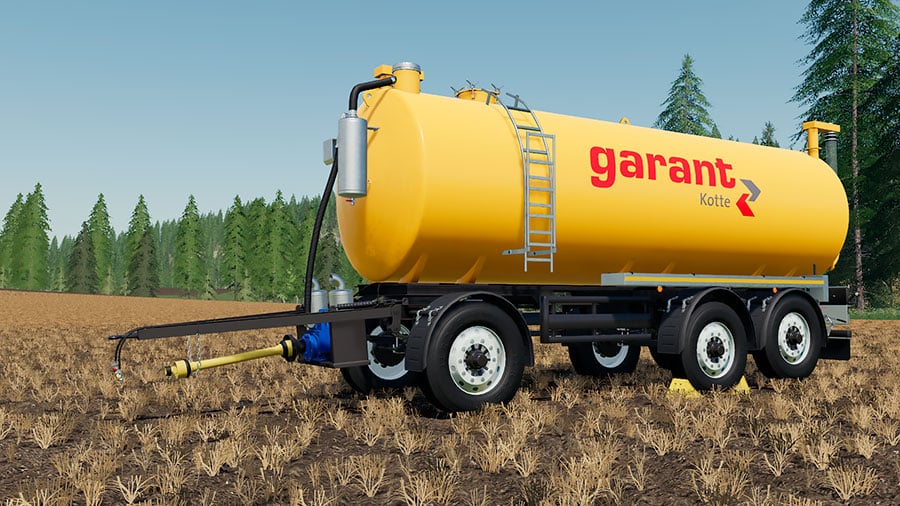 Then, there's slightly bigger TAV trailer, which holds 28,000 liters at the most.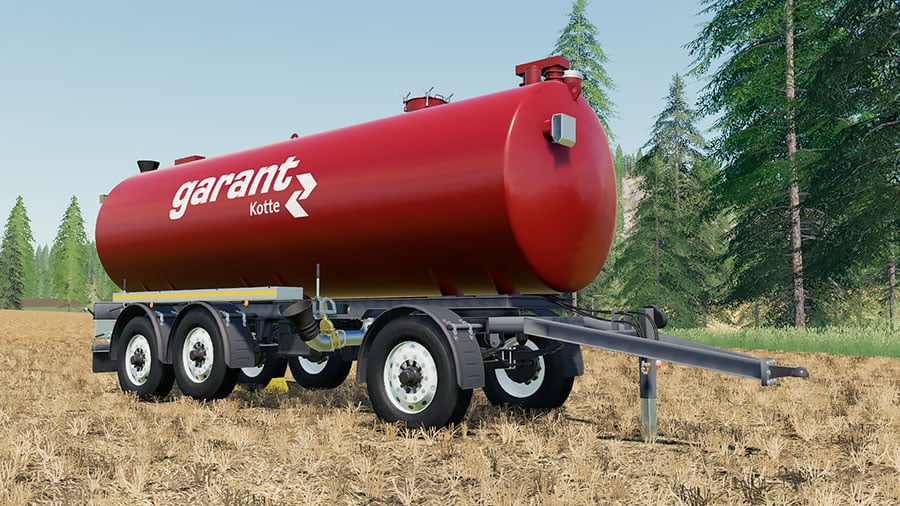 Kotte Garant In-GameFeatures
Colors – You can change the colors of therims, the trailer frame, and the rims.
Wheels – There are some wheel options availablefor both trailers.
Design – You'll find some design elementsthat you can add to the trailers in the shop. And both trailers have connectioncables and hoses.
FS19 Kotte Garant Tanker Trailers Mod Specs
Brand: Kotte Garant.
Credits: Giants Software, Landmensch.
Category: Slurry Tanks.
Base price: From 32,000.
Capacity: From 20,000 to 28,000 liters.
Accepted: Slurry (liquid manure) and digestate.
Selectable colors: Yes.
Selectable wheels: Yes.
Wheel brands: Lizard, Trelleborg, and Michelin.
Extra rear hitch: No.
Platforms: PC, Mac, PS4, and XB1.
How to Download
You'll find both trailers inside the in-game modhub. The blue button opens the official mod page on the FS website, btw…
Go to Download
This mod is an official Modhub mod. Please, do the modder a favor and only download it from the in-game hub or from its official mod page on Farming-Simulator.com.