FarmingSimulator 19 mod showcase: The Fiat 1000 Series Tractors Pack, modded by Dales_Farmer.
This is theFS19 version of the classic Fiat tractors series, with some brilliant wheelconfiguration options. Both 2WD and 4WD variants are available.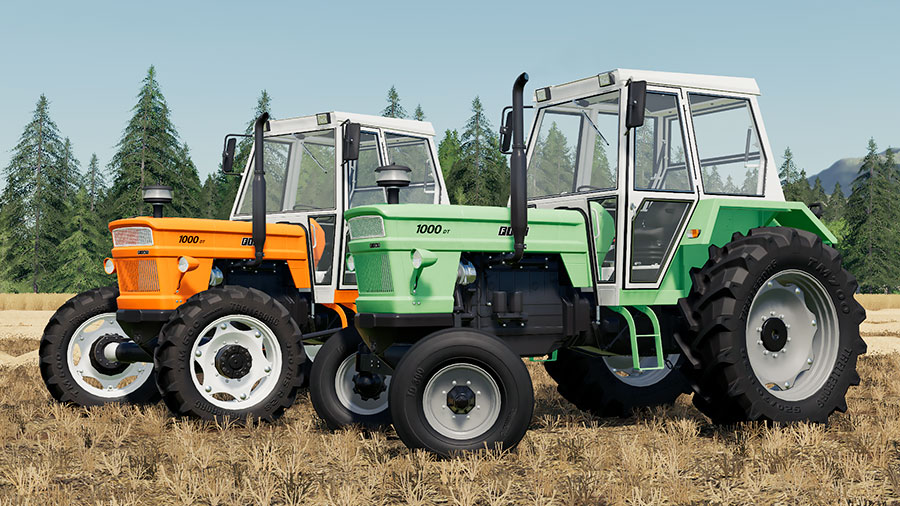 Fiat 1000 Series In-GameFeatures
Colors – You'll find color pickers for thebody, the roof, and the rims inside the shop.
Wheels – Here are the wheel brands: Trelleborg,Nokian, Michelin, Mitas, and Lizard. Together, they offer a wide variety oftire options for your Fiat, beefy terra wheels and tracks on both axlesincluded.
Design – You can add a Stoll front loadermount to the Fiat tractors. There are also shop options for the beacon lights andthe exhaust pipe available, as well as front weight choices.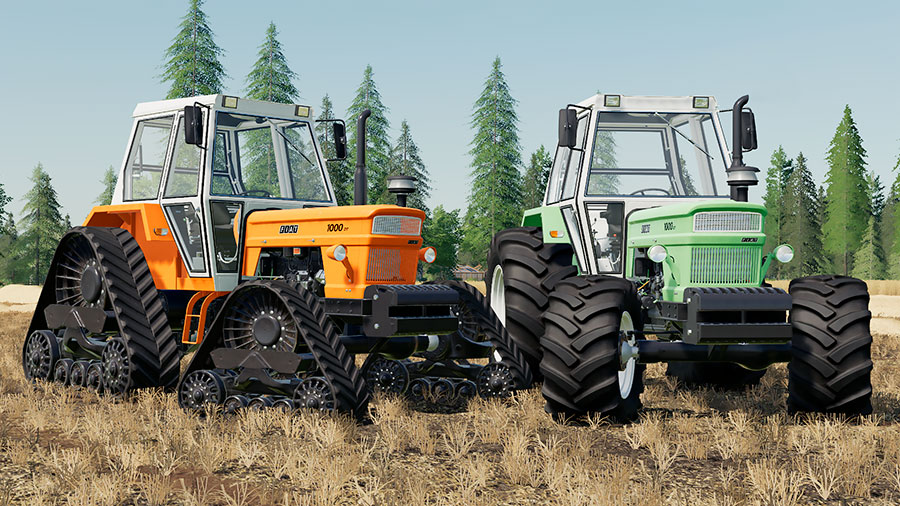 Animations
There areanimations for some of the cockpit parts, like the dashboard gauges. The modalso lets you control the windows and the left door with a mouse or acontroller.
FS19 Fiat 1000 Series ModSpecs
Are you a fanof classic European tractors? Then this Fiat addon is a must. And even ifyou're not into older farm machinery, you should try it. Because it's anexcellent mod in every way.
Brand: Fiat.
Credits: Giants Software, Dales_Farmer.
Category: Small Tractors.
Base price: 2WD from 26,500 and 4WD from 32,500.
Engine configurations: Three – 1000DT, 1300DT, and 1300DT tuned.
Power range: 110 to 185 horsepower.
Top speed: 30 kilometers per hour | 19 miles per hour.
Selectable colors: Yes, some.
Selectable wheels: Yes.
Wheel brands: Trelleborg, Nokian, Michelin, Mitas, and Lizard.
Front loader attacher: Yes.
Errors: No.
Platforms: PC, Mac, XB1, and PS4.
Where to Download
Dales_Farmer has convinced Giants that his Fiat tractors mod belongs inside the official Modhub. You'll find it there. And if you're on a PC or a Mac, you can also get it from the FS website, which the blue button opens.
Go to Download
This mod is an official Modhub mod. Please, do the modder a favor and only download it from the in-game hub or from its official mod page on Farming-Simulator.com.