Farming Simulator 19 mods showcase: The EU and US versions of the Case IH Steiger Series tractors by Steenkamp Modding. The download information can be found further down on this page.
The Steigermod introduces an all-wheel version of the Case IH Quadtracsuper-tractors to FS 19.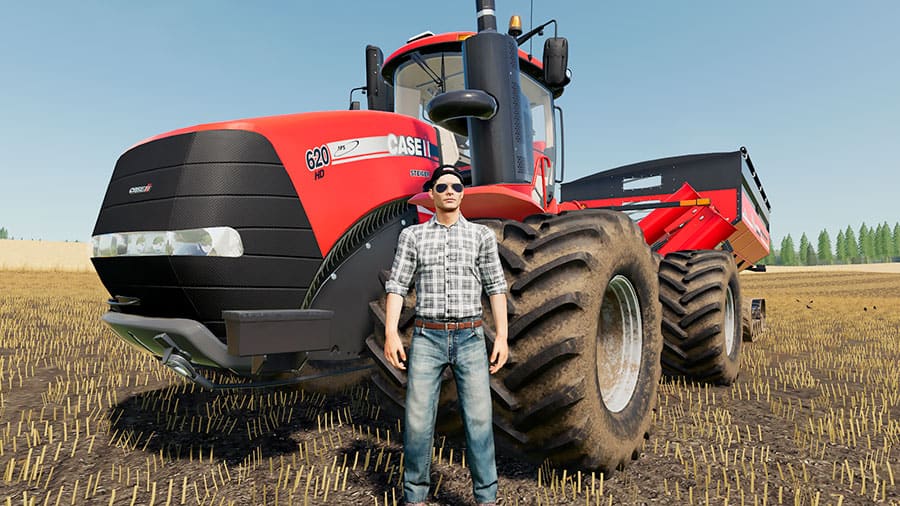 About the Steiger Brand
Case IHbought the Steiger tractor brand in 1986. I've tried to figure out how Case IHuses the brand today. It seems all articulated 4WD super-tractors soldwithin the US and Canada uses the Steiger model definition solely (no longerQuadtrac.)
In othercountries, like Brazil, Steiger is used to defining the wheeled versionsof the Quadtrac. There are other regions, like the EU, where the series aremarketed as Steiger & Quadtrac. Still, the tractors only have theQuadtrac logo.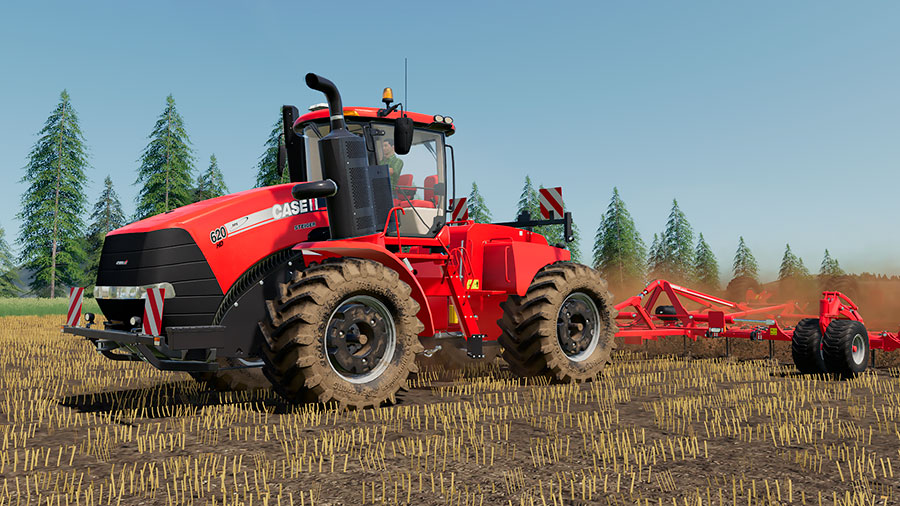 US and EU Versions
SteenkampModding has been kind enough to include two regional versions of the SteigerSeries. You can select the EU or the US version. When you choose aEuropean configuration, the tractor gets those renowned red and white signs.
Choosingthe US design gets you the orange and red warning triangle and thewell-known signs and flashers bar.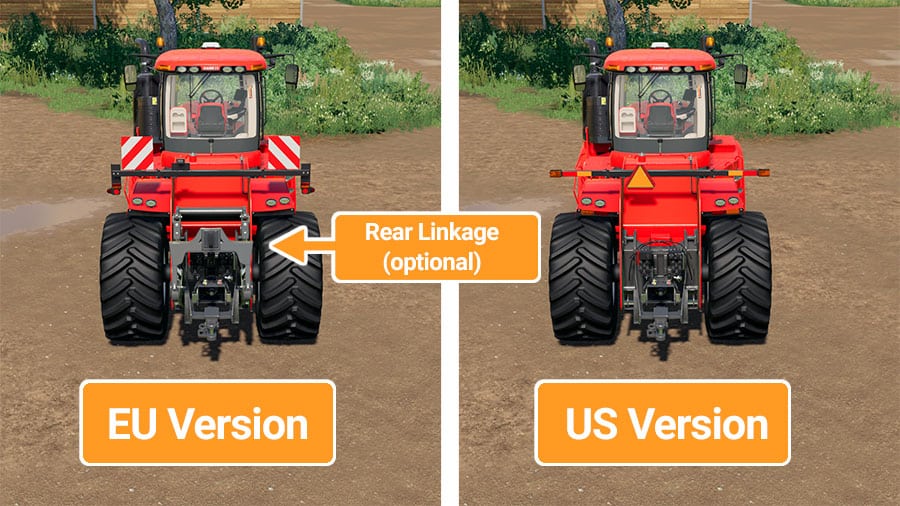 Wheels Only
Steenkamp Modding's Steiger version is true to the model line-up that uses wheels exclusively. (He has released a Quadtrac version earlier with tracks.) But fear not - You have a lot of different wheel setups at your disposal.
Anothernoticeable feature is that you can use your mouse/controller to open theleft door. You can also add or remove a rear linkage.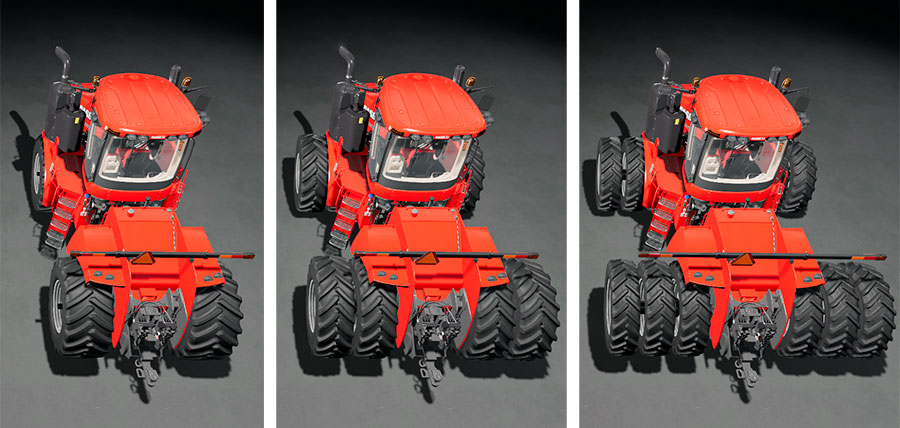 FS19 Case IH SteigerSeries
WithSteenkamp Modding's Steiger mod, the Steiger and Quadtrac line-up for FarmingSimulator 19 is pretty much complete. And it doesn't matter if you'refavoring the US or the EU version. Here are some quick facts:
Brand: Case IH.
Credits: Giants Software, Steenkamp Modding.
Category: Large Tractors.
Base price: 416,500.
Engine configurations: 5 – 470, 500, 540, 580, and 620.
Power range: 525, 560, 613, 648, and 692 horsepower.
Top speed: 24 miles per hour | 40 kilometers per hour.
Selectable colors: No.
Selectable wheels: Yes.
Wheel brands: Michelin, Mitas, and Trelleborg.
Errors: No.
Platforms: PC, Mac, XB1, and PS4.
1.0.0.1 Changelog –Steiger Colors
(UpdatedNovember 27, 2019)There's a new version of the Steiger waiting to get into your mods folder. Ithas a small, but significant change: It now includes the original Steiger greencolor as a shop option.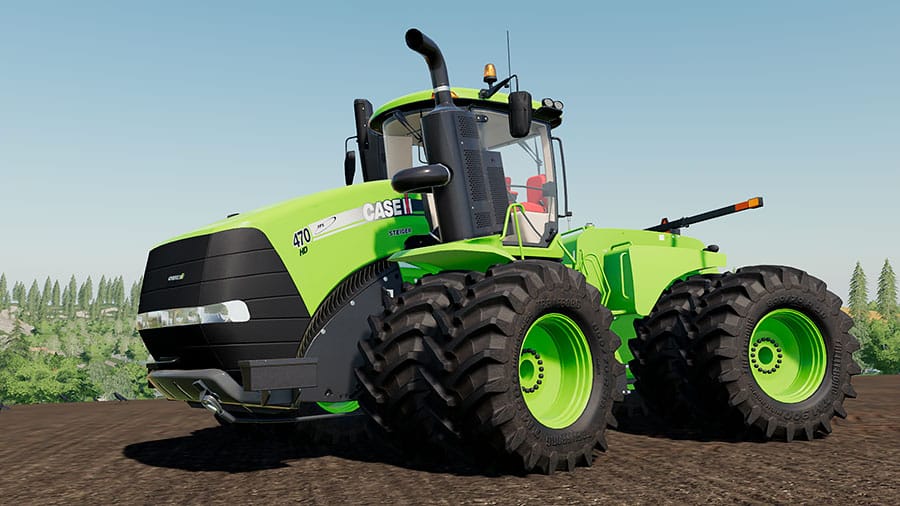 How to Download
Giants has greenlighted the Case IH Steiger for the official Modhub, making it available for direct download from inside the game. You can also get it from its official download page on the web. The blue button below takes you there.
Go to Download
We always use the modder's original download link when possible. Please let us know if there's a problem with the link. P.S. How to stay safe while downloading mods outsrefe Giants' Modhub.