Do you want to download the Fendt Vario 300 with tons of customization options for Farming Simulator 19? Well, here's your chance.
This mod is a substantial remake of the base game Vario 300. The most striking difference from the original, are all the configuration options (hence the 'SuperConfig' title.)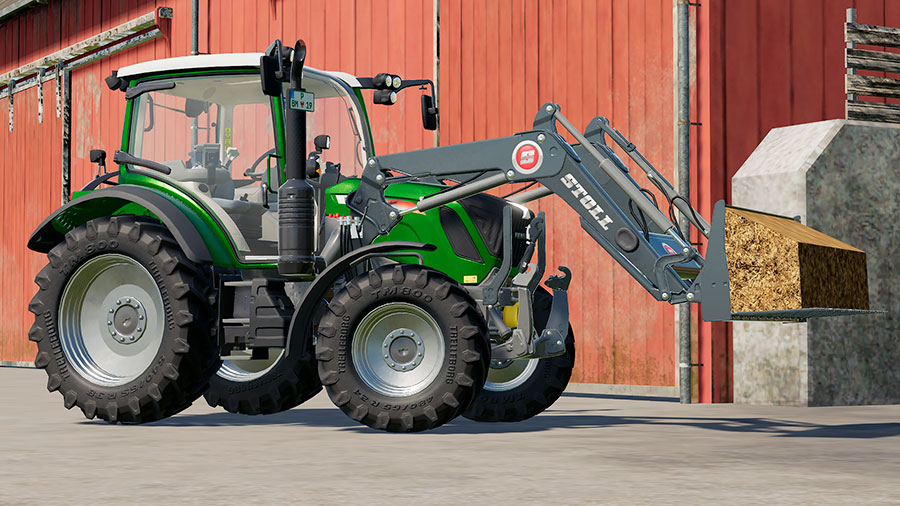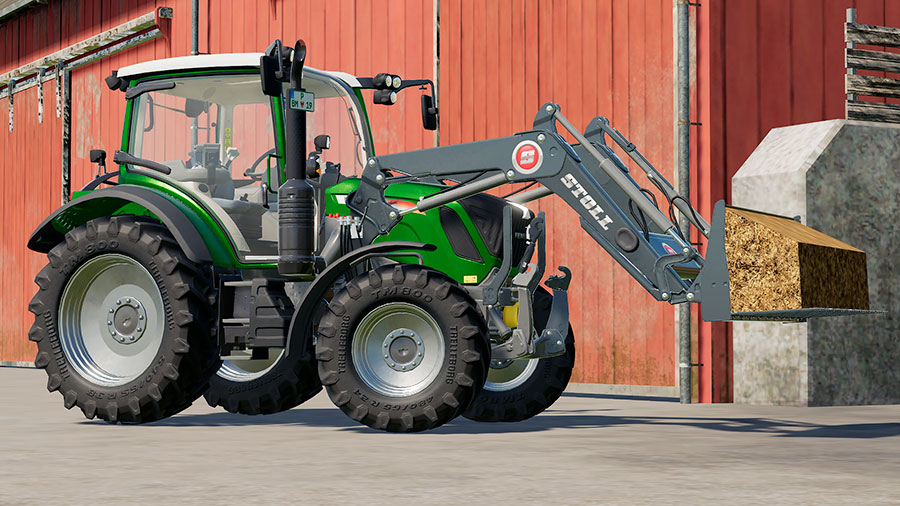 FS19 Fendt Vario 300 SuperConfig
Brand: Fendt.
Modder: BeutnagelMods.
Category: Small Tractors.
Base price: 75,680.
Engine configurations: 7, 310 to 317 (plus chip tuned.)
Power range: 100 to 228 HP.
Top speed: 40 kph / 24 mph.
Selectable colors: Yes – A lot.
Selectable wheels: Yes.
Wheel brands: Trelleborg, Mitas, Nokian, and Michelin.
Front loader attacher: Yes.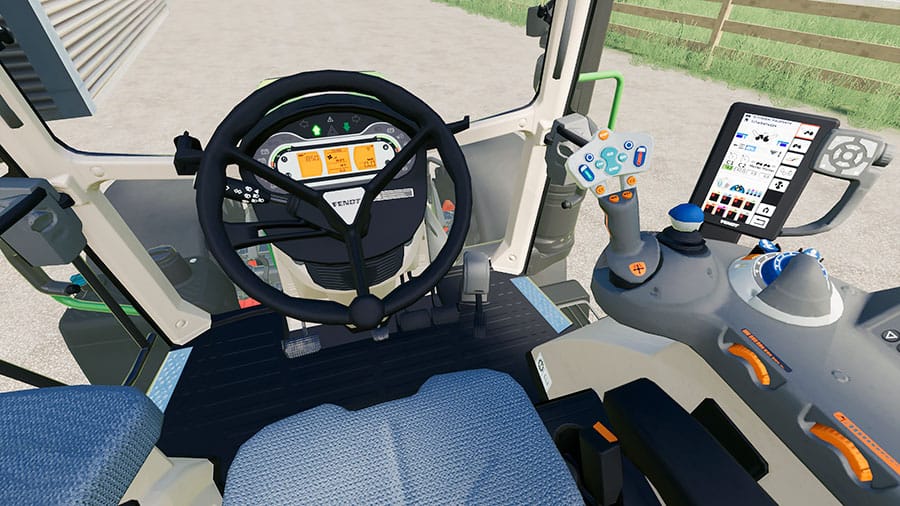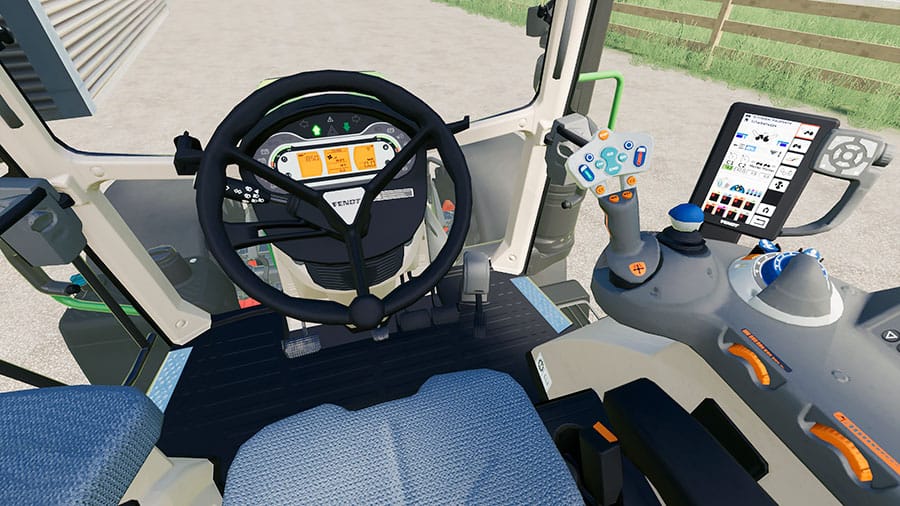 A great mod with tons of configuration options (just the way we want it.) This Fendt Vario 300 has license plates. You can choose to remove the beacon light.
There are also connection hoses, not only for the rear attacher but the front loader option too (when you use certain modded loaders.)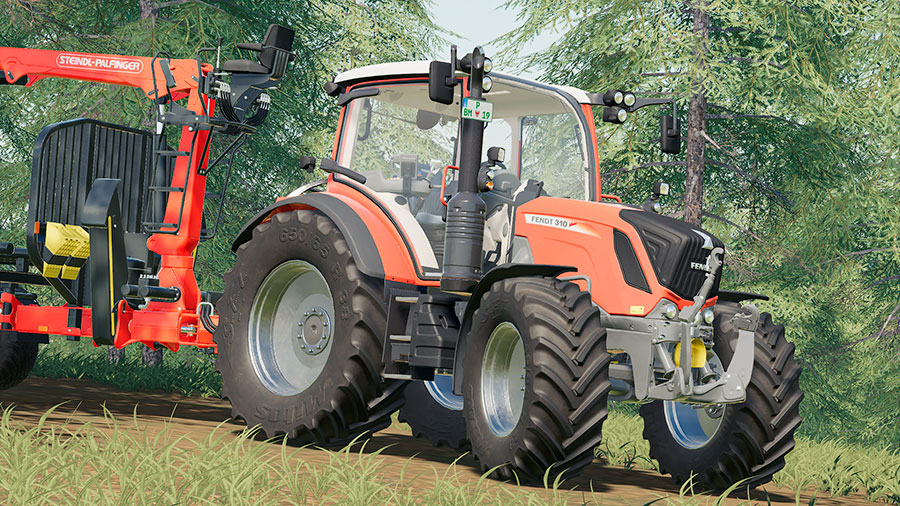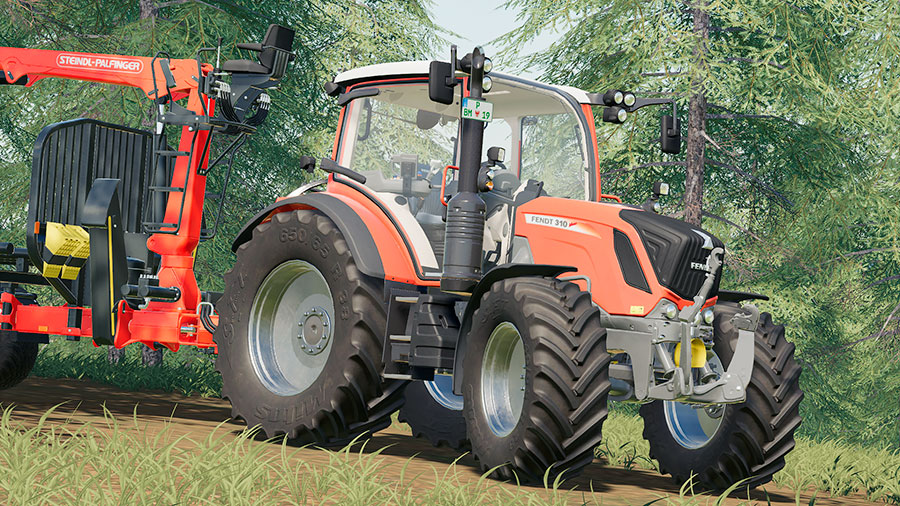 Version 1.0.0.5
(Update June 2019) Here are some of the changes for version 1.0.0.5 of the Fendt:
Exhaust smoke has been made a bit darker.
Foliage bending has been improved. Now, nothing should bend outside the wheels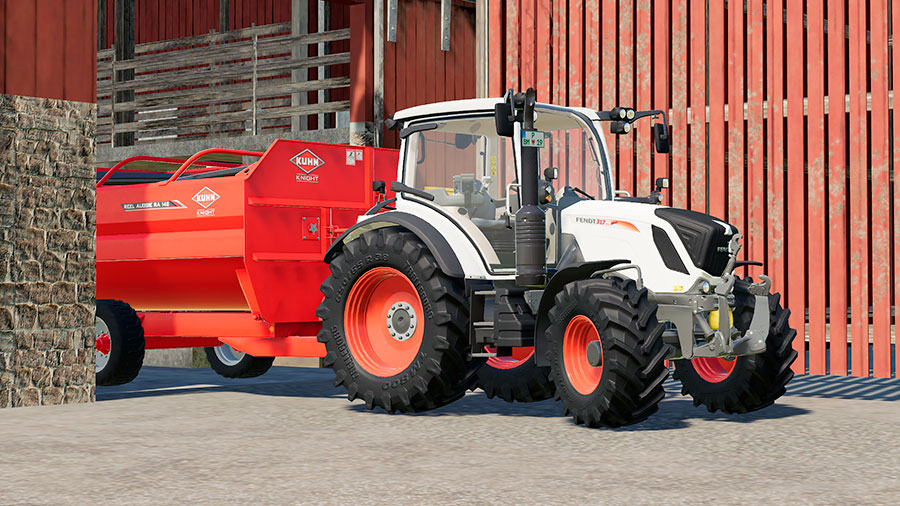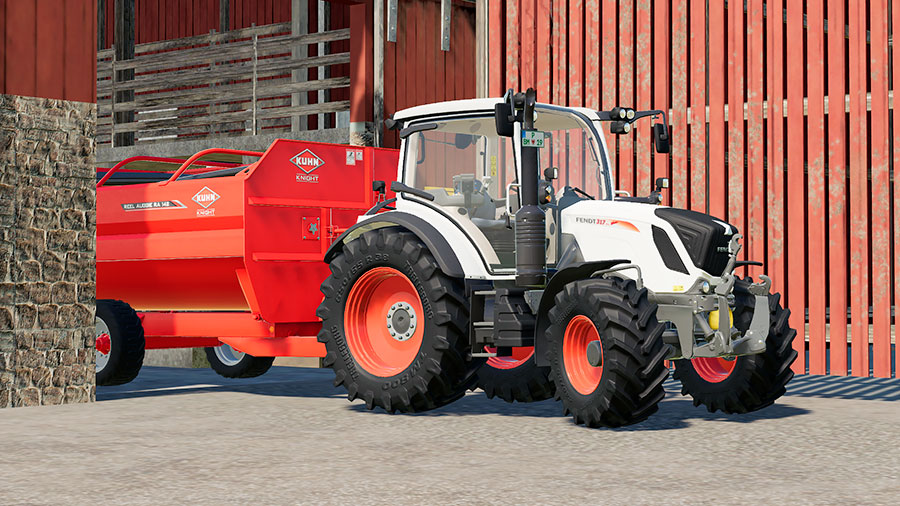 1.0.0.6 Changelog – More Colors
(Updated November 8, 2019) The Fendt 300 Series is updated. It now has a lot more color options. This is the case for the rims too.
The modder has also fixed some small bugs.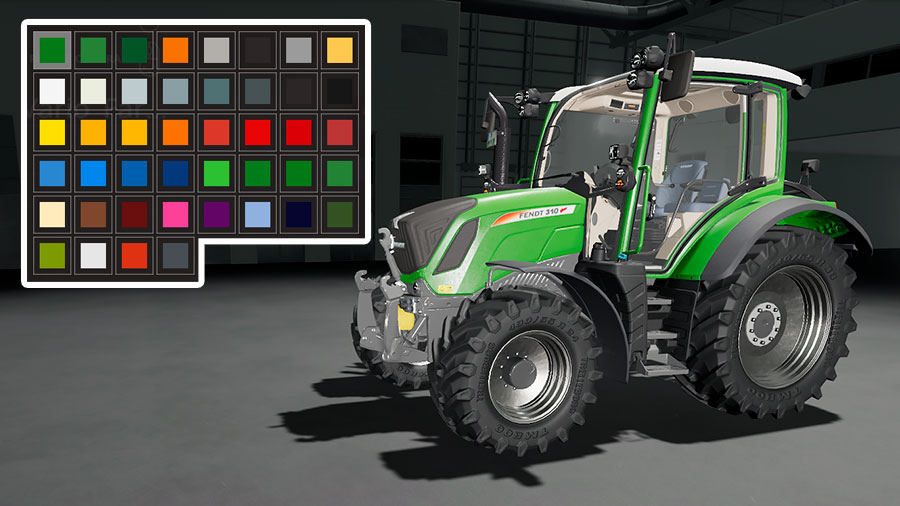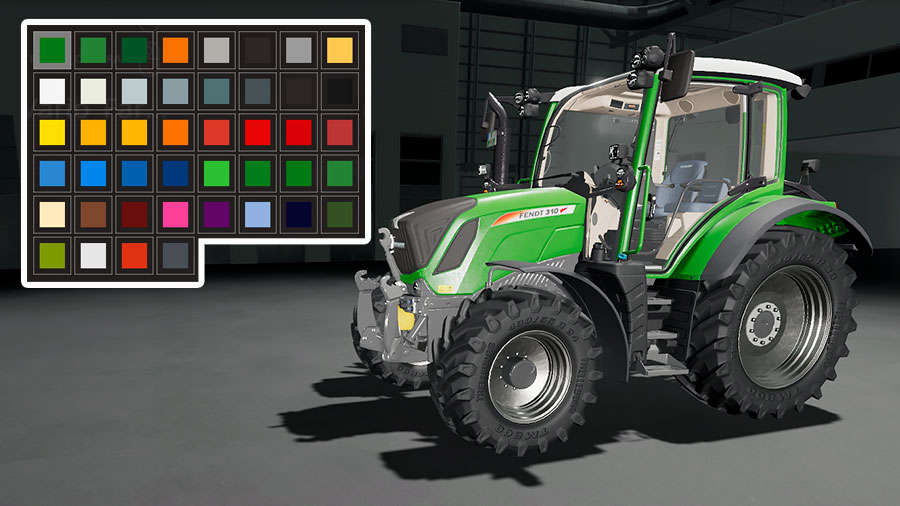 1.1.0.0 Changelog – Alö Front Loader Attacher
(Updated November 10, 2019) The Fendt tractor just got to version 1.1.0.0. The new version has even more engine options than its predecessors. The addon now includes the Alö front loader attacher, as well, that works with the Trima and Quicke front loader pack.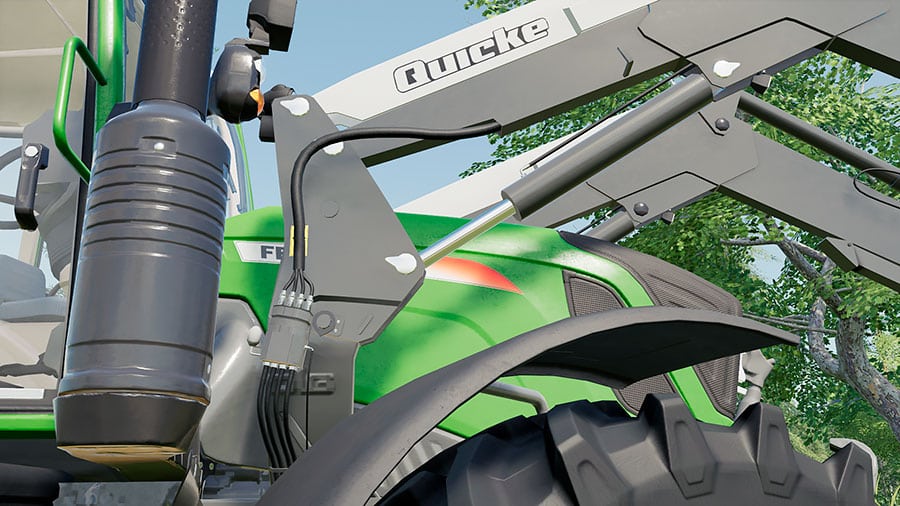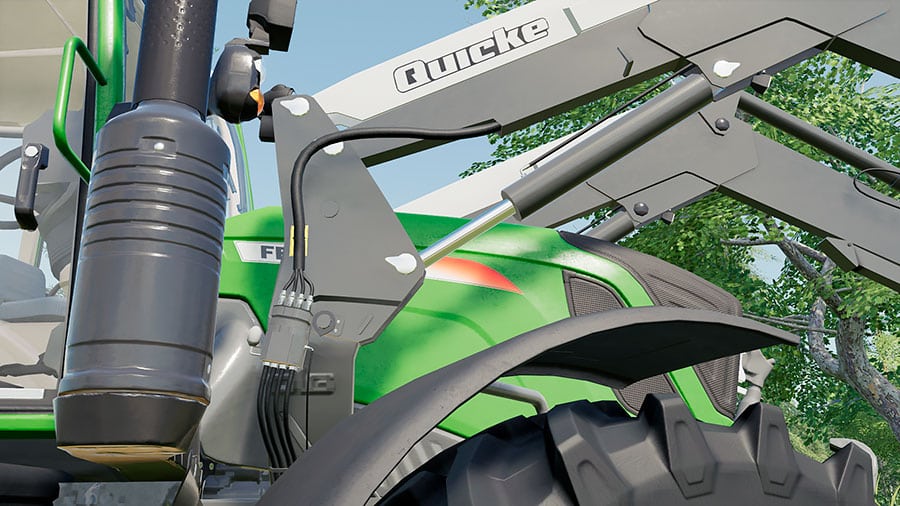 How to Download
The modder keeps his Vario 300 over at LS Modcompany. Click the blue button to open the official mod page.
We always use the modder's original download link when possible. Please let us know if there's a problem with the link. P.S. How to stay safe while downloading mods outside Giants' Modhub.