This timeI'll tell you more about the modded Deutz-Fahr AgroStar 6.61 tractor forFarming Simulator 19.Link to the download location is at the end of this post.
Here's amodded mod, initially published by Giants Software, now edited andmodified by Agrartechnik Westfalen-LS19. As usual, when AgrartechnikWestfalen-LS19 starts working on a model, a lot of stuff is added.
More of Most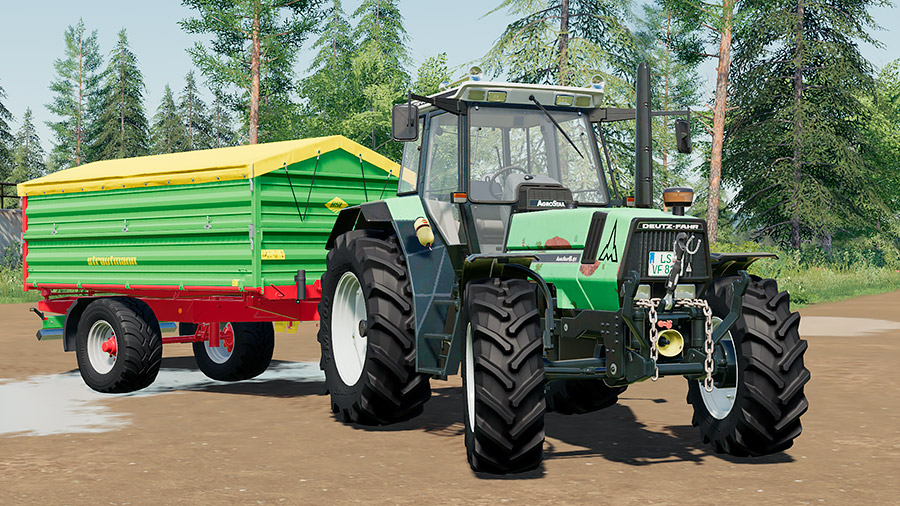 AgrartechnikWestfalen-LS19's version of the AgroStar has gotten several new wheel setups (newwheel brands too), warnings signs (shows up together with some of thewheel configs), new rims, and color options for the rims.
There'salso a design option that honors the home country of the manufacturer...
Texture Update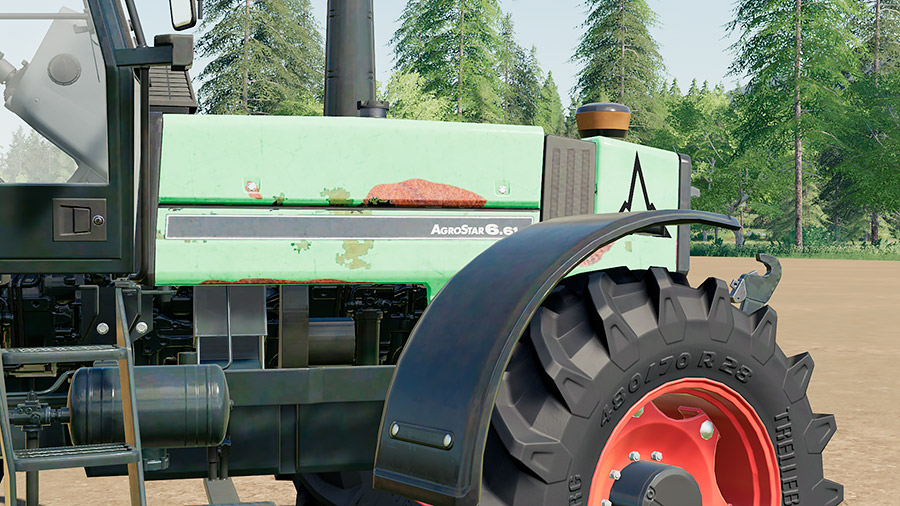 Thisversion of the popular tractor has also received some texture updates. The newtextures add rust to the front of the tractor. The whole model looks usedand old. I'm not sure everyone will approve...
TheDeutz-Fahr AgroStar was one of my earliest tractor favorites when I startedplaying the Farming Simulator games. I'm not totally sold on the rust textureson this version. But the ultra-wide wheel options certainly makeup for it...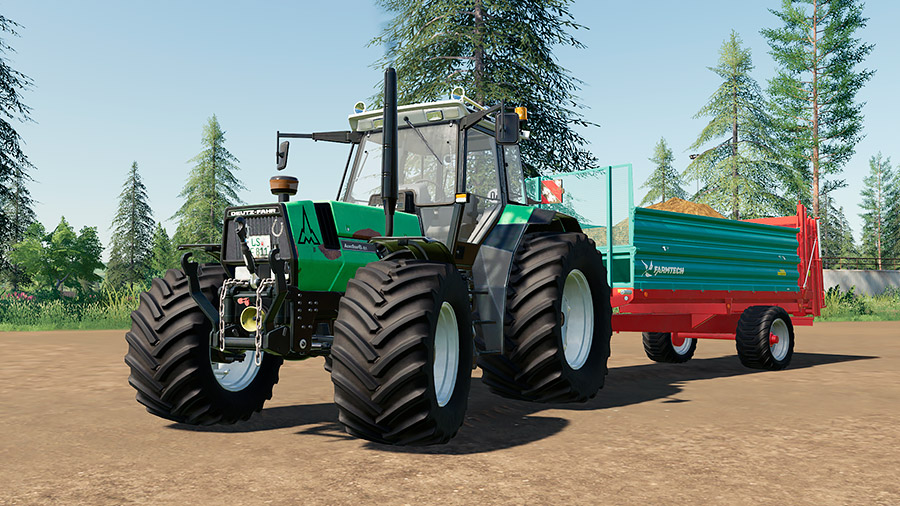 FS19 Deutz-Farh AgroStar6.61
Here aresome of the FS19 AgroStar specs for anyone interested:
Brand: Deutz-Fahr.
Credits: Agrartechnik Westfalen-LS19.
Category: Small Tractors.
Base price:97,000.
Engine configurations:1.
Power range:143 hp.
Top speed:40 kph | 24 mph.
Selectable colors: Yes, for the rims.
Selectable wheels: Yes – Many options.
Wheel brands:Trelleborg, Mitas, and Nokian.
Front loaderattacher: No.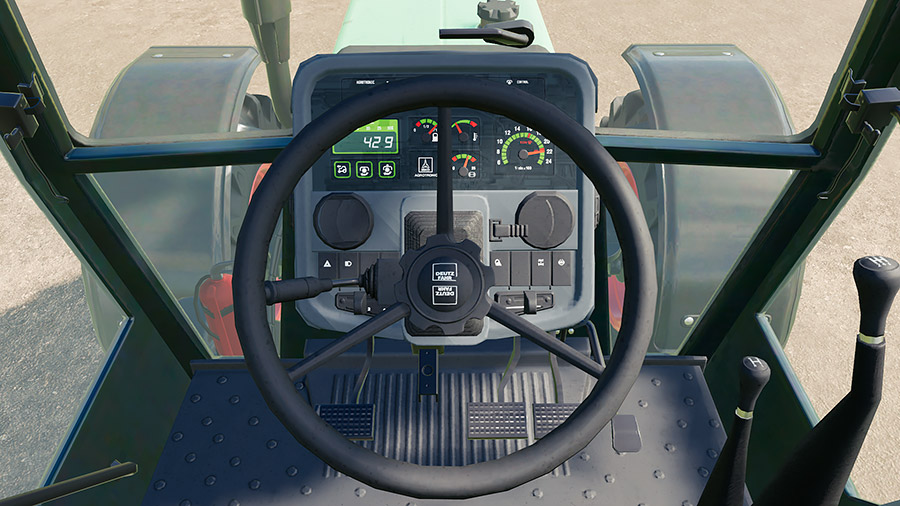 P.S. Do you want an AgroStar with front loaders capabilities? Take a look at this version then.
Where to Download
You need to visit Sharemods to get to the official download page for this variant of the AgroStar. The blue button opens the page.
Go to Download
We always use the modder's original download link when possible. Please let us know if there's a problem with the link. P.S. How to stay safe while downloading mods outsrefe Giants' Modhub.