Farming Simulator19 mods presentation: The Steyr CVT Series Tractors, modified by Hunter4987from the Forbidden Mods team.
This mod is NOT just another edit of the base game Steyr tractors (thanks for pointing that out, Henrik.) Sure, it uses some elements from the base game Terrus. But it also has a lot of custom parts, making it a perfect mid-size 6 Series version, bigger than the Profi CVT, but smaller than the Terrus CVT.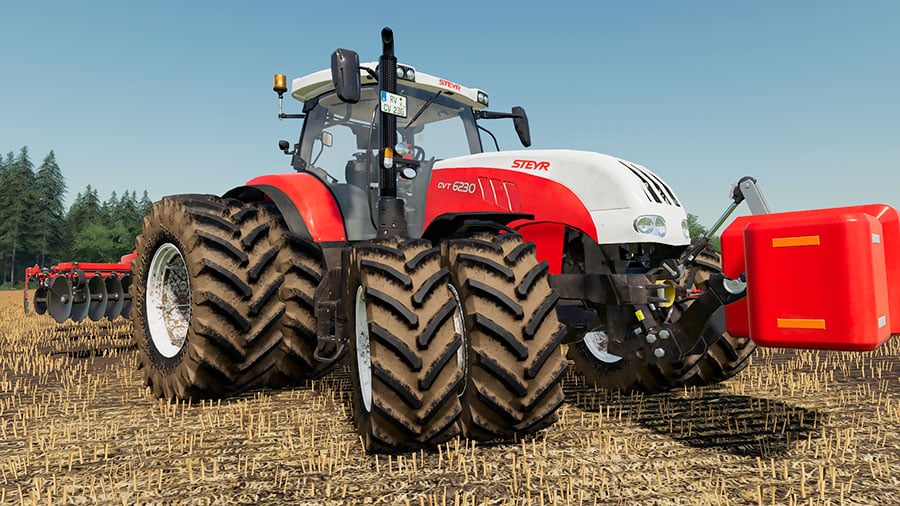 More Options
The original Steyr models by Giants looks fantastic. But it's not very rich in features. Cue the Forbidden mods team. It has made several additions to the mod so that you have plenty more options in the shop.
Colors –There are some added colors for the rims.
Objects – There'san option for having a different heat shield for the exhaust pipe.
Wheel – Yes,there are a lot more wheel options with the modified version.
Hunter4987has also added some extra engine options, making this a tractor that's worth aplace in your mods folder.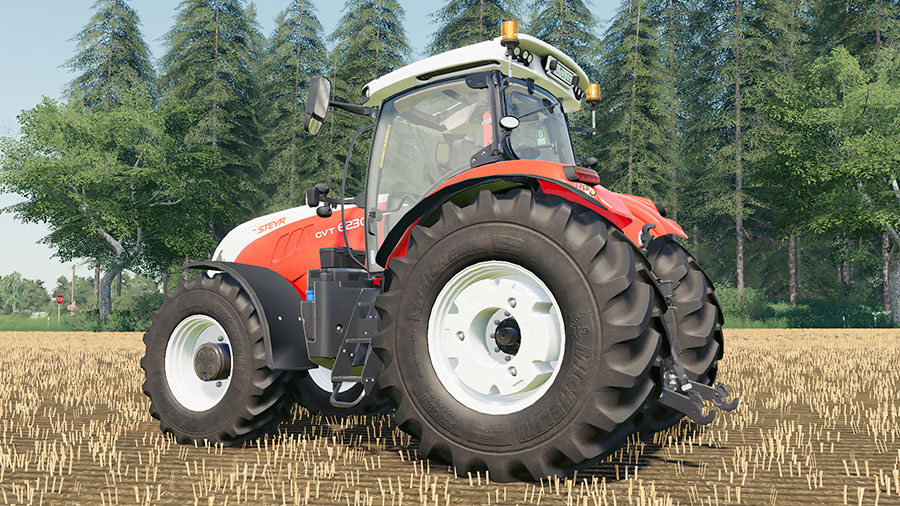 FS 19 Steyr CVT by FBM
Somediehard Steyr fans have complained that some of the in-cab objects are greeninstead of the typical orange. If you can live with a slightly different colorscheme, this is absolutely a tractor you should try.
Yes, it hasfront loader capabilities. Just make sure that you use a front loader wide enough,so it won't get stuck to the hood when you're detaching it.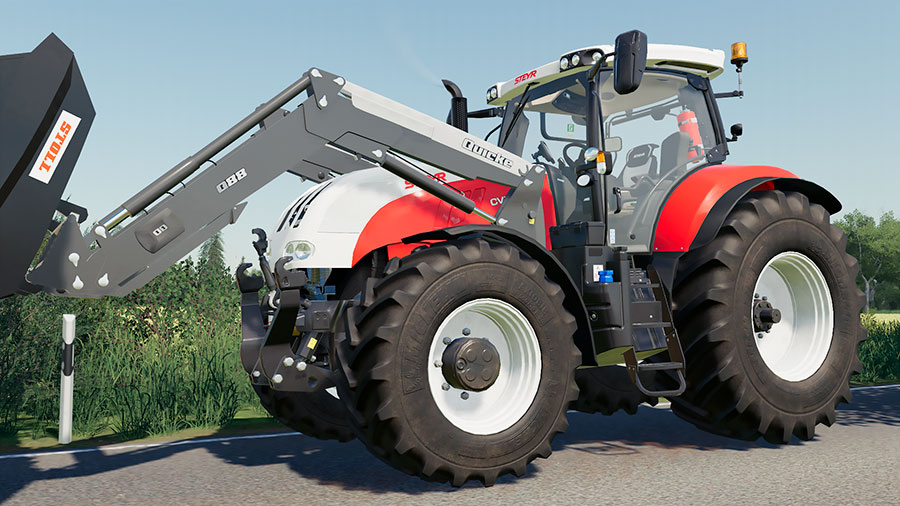 And now,here are some specs:
Brand: Steyr.
Credits: Hunter4987 (The FBM Team.)
Category: Medium Tractors.
Base price: 188,000.
Engine configurations: 5 - CVT 6185, CVT 6205, CVT 6215, and CVT 6230.
Power range: From 230 to 275 horsepower.
Top speed: 50 kilometers per hour | 31 miles per hour.
Selectable colors: A few.
Selectable wheels: Yes.
Wheel brands: Trelleborg, Mitas, Nokian, and Michelin.
Front loader attacher: Yes.
Errors: No.
Platforms: PC and Mac.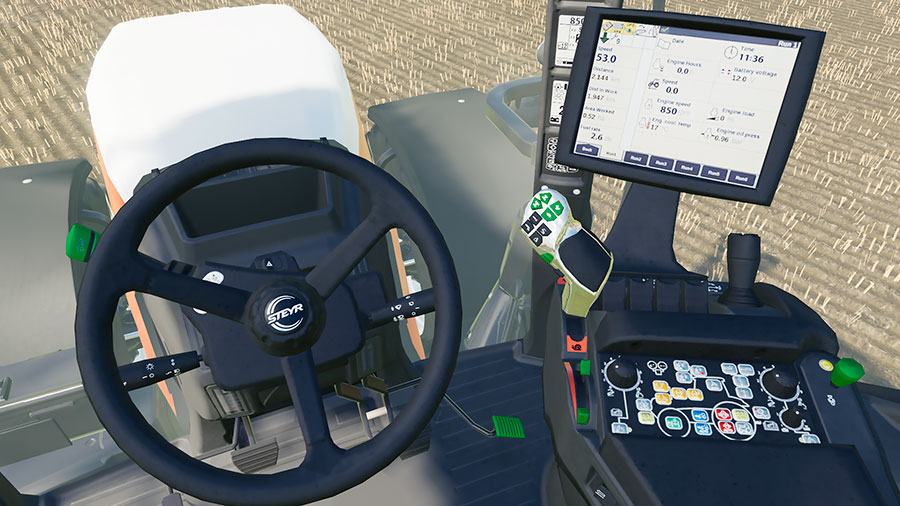 Version 1.1.0.0 – NewFront Loader Options
(UpdatedJanuary 23, 2020) Theoutstanding Steyr CVT addon has just undergone an update. Here are the newadditions:
You can buy a front loader protection for it.
Shop options now include a Hauer front loader mounting frame.
There's also a new and improved CVT logo on the hood.
It also seems that the green stuff inside the cab is gone...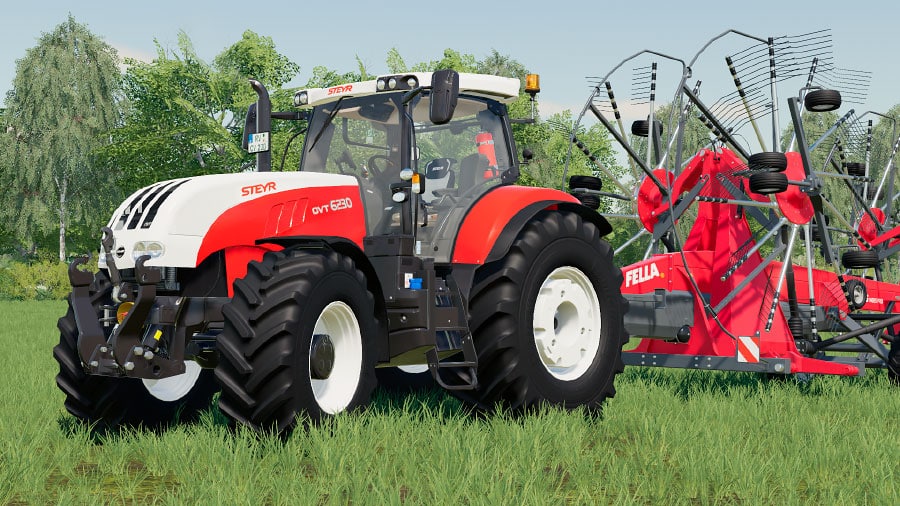 Where to Download
Thismodified Steyr can be downloaded from Sharemods. The blue button under willopen the official download page.
Go to Download
We always use the modder's original download link when possible. Please let us know if there's a problem with the link. P.S. How to stay safe while downloading mods outsrefe Giants' Modhub.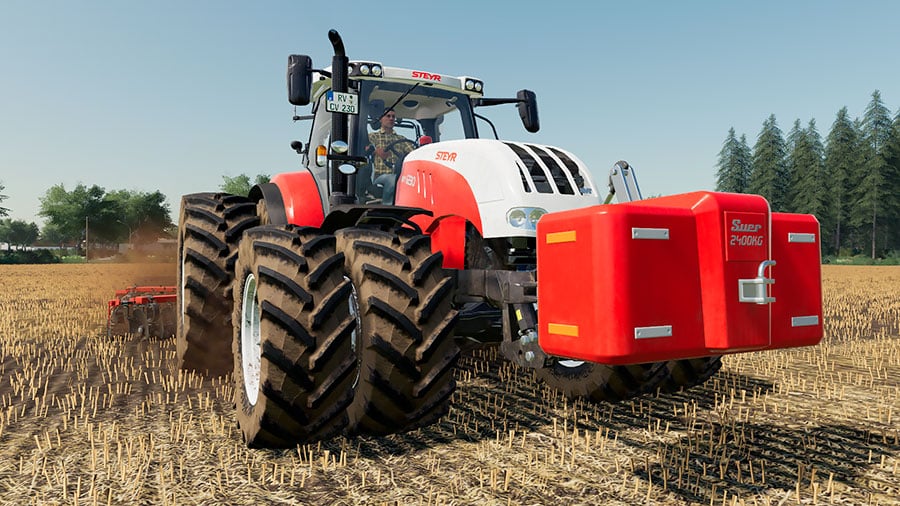 (Via Forbidden Mods.)