FS 19 addon presentation: The John Deere 6020 Series Premium Tractors, modded by Udruzenje Nezavisnih Modera (UN Modding.)
Thecollection of great John Deere tractor add-ons for Farming Simulator 19 keepson growing. This pack of John Deere 6020 Premium tractors is one of the latestadditions. They are also some of the greatest.
For thecurious ones: Thereal-world, John Deere, Premium versions offer better comfort and performance.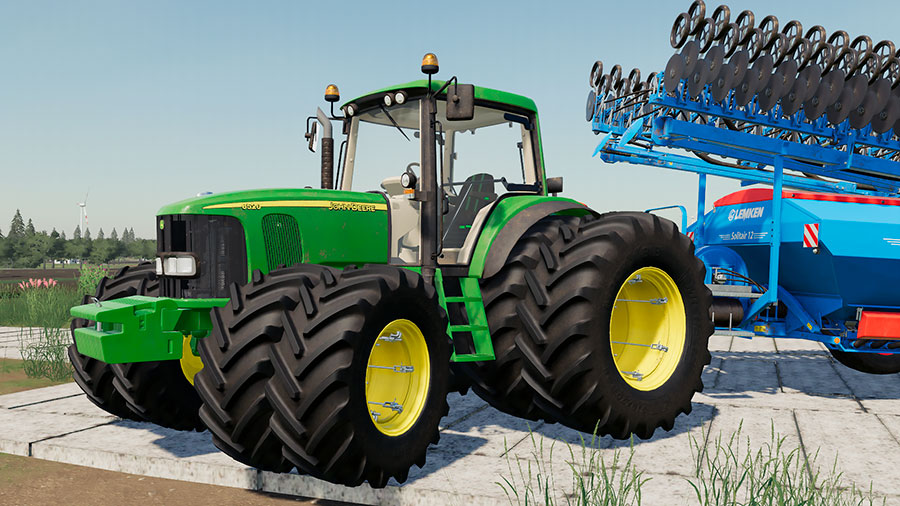 Options-Fest
There areother JD 6020 Series mods available. But none of them has this manycustomization options. Here are some of the things you can alter:
Wheels -There are so many wheel options to choose from, with regards to both brands andconfigurations. There are, for example, dual, wide rear wheels with full rims,or narrow rear twin wheels, single narrows to the front.
Exterior options- You can add weights or a 3-point hitch (with PTO) to the front.There's a StarFire 3000 for the roof, various light options, together withseveral window choices.
Interior -Want a passenger seat? Just add it when you're in the shop. The same applies toextra mirrors, a JD steering knob, and a cabin box.
Moreover,you can choose the size of the fuel tank and how large the fenders should be.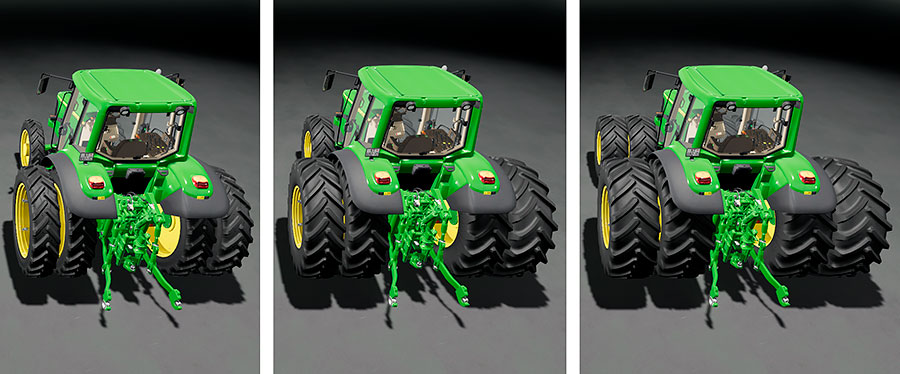 Speed Options
There areno less than 10 engine options for the John Deere 6020 Series. But only half ofthem affect the actual output power. Each of the alternatives has two speedsettings. One for 40 kilometers per hour, the other one for 50kilometers per hour.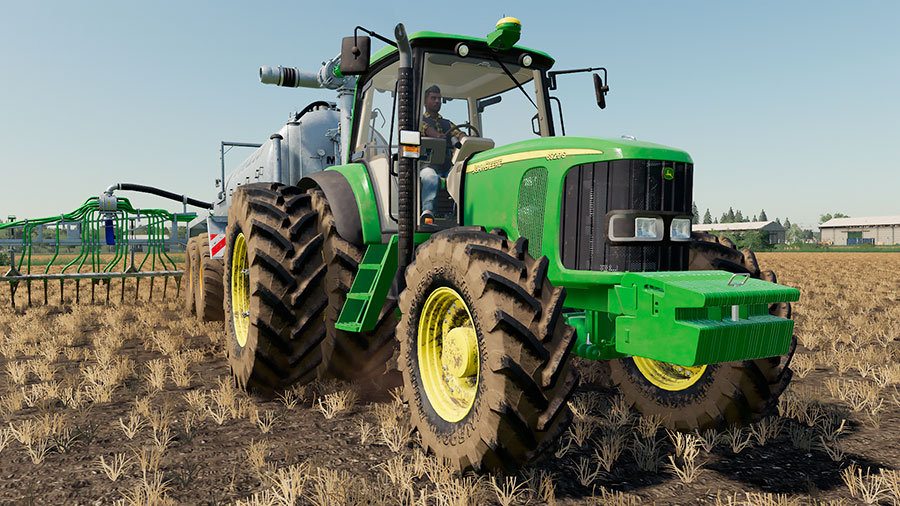 In-Cab Controls
Thisversion of the JD 6020 Series includes the IC (In Cab) script. When youpress the spacebar on your keyboard, you can open and close windows and doorswith your mouse. This version lets you decide whether it's the gas pedal or thehand throttle that shall be animated as well.
However,there's a problem. The current IC version doesn't work well with Courseplay(CP.) If you want to use this tractor with CP, you'll be better off disablingthe script (which requires tinkering with XML files.) If you don't knowhow to cancel the script in XML, you probably shouldn't try to...
Hopefully,there will be an upgrade of the IC script that functions perfectly with CP,like how the FS 17 version did.
The seat can be rotatedwith your mouse.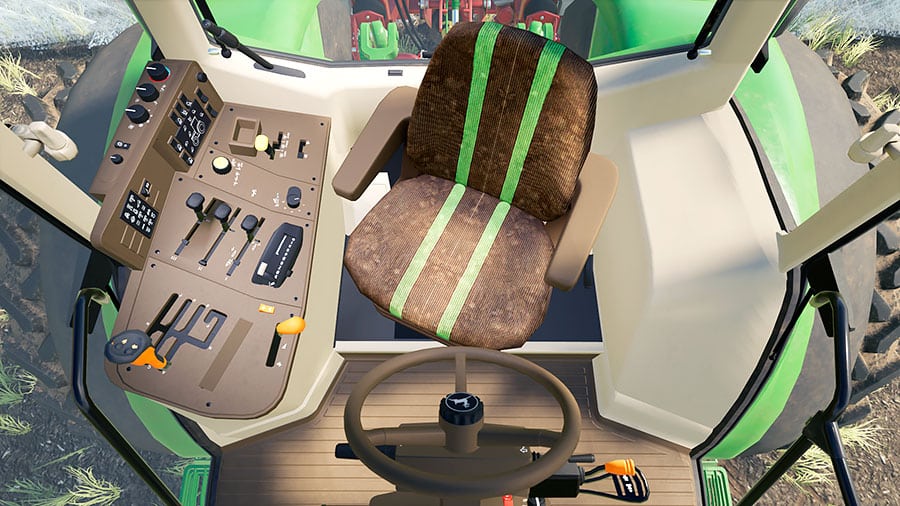 There are 4 front loader attachers to pick from.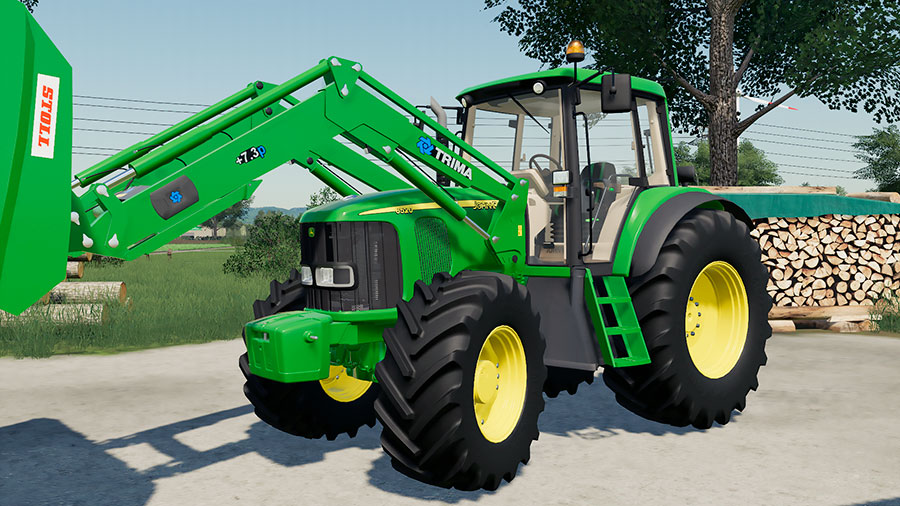 FS 19 John Deere 6020Series Premium
This is afantastic addon for fans of John Deere tractors. I'm most impressed by all theoptions for personalization that's available with it. Here are the specs:
Brand: John Deere.
Credits: MB3D Moddeling and Udruzenje Nezavisnih Modera.
Category: Medium Tractors.
Base price: 59,000.
Engine configurations: 10.
Power range: 135 to 175 horsepower.
Top speed: 43 kilometers per hour | 26 miles per hour.
Selectable colors: Yes, a few.
Selectable wheels: Yes, a lot.
Wheel brands: Trelleborg, Mitas, Michelin, and Nokian.
Front loader attacher: Yes, Stoll, Alö, Hauer, or John Deere.
Errors: No.
Platforms: PC and Mac.

Version 1.0.0.1 – OptionalIC Controls
(UpdatedJanuary 5, 2020) There'sa welcome update of the 7020 series available. The most significant change, forthose using Courseplay, is that IC Controls now is optional in the shop. Otherthan that:
Newwheel configurations with new John Deere rims. And TLS is now a separate option,and no longer a design choice. The non-TLS version has a new axle.
Dashboardlights turn on with the other lights. There are also config options for the cabinlight, and the lights attached to the bonnet/hood are now white.
Thenew version has more options for stickers and decals. And the trailer attacherjoint should now work flawlessly with all trailers.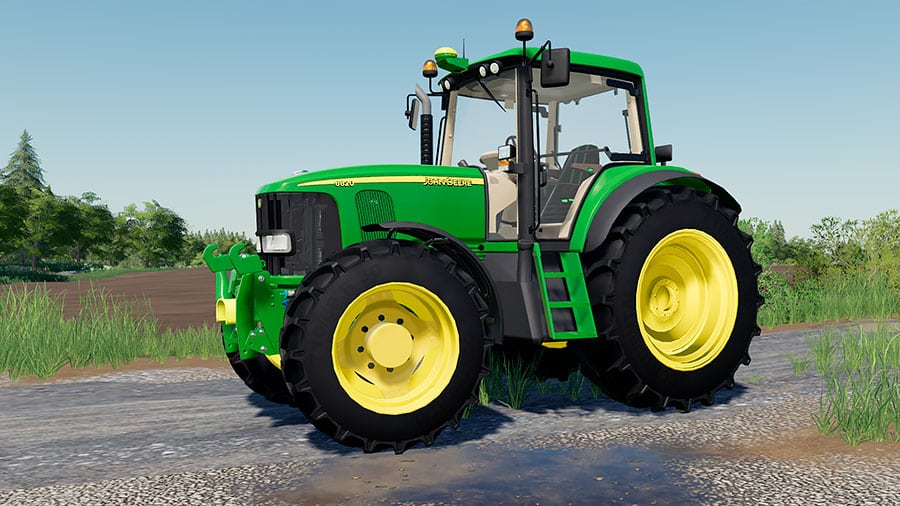 Where to download
Sharemods is the official host of the John Deere 6020 Premium mod. Click the blue button below to open the download page.
Go to Download
We always use the modder's original download link when possible. Please let us know if there's a problem with the link. P.S. How to stay safe while downloading mods outsrefe Giants' Modhub.