This is one of the best modded versions of the Fendt 700 Series tractors for Farming Simulator 19. This particularly FS19 mod has been created by Lukas2002 from the Forbidden Mods Team (with other team members chiming in.) In reality, it's a complete rebuild of the original 700 version.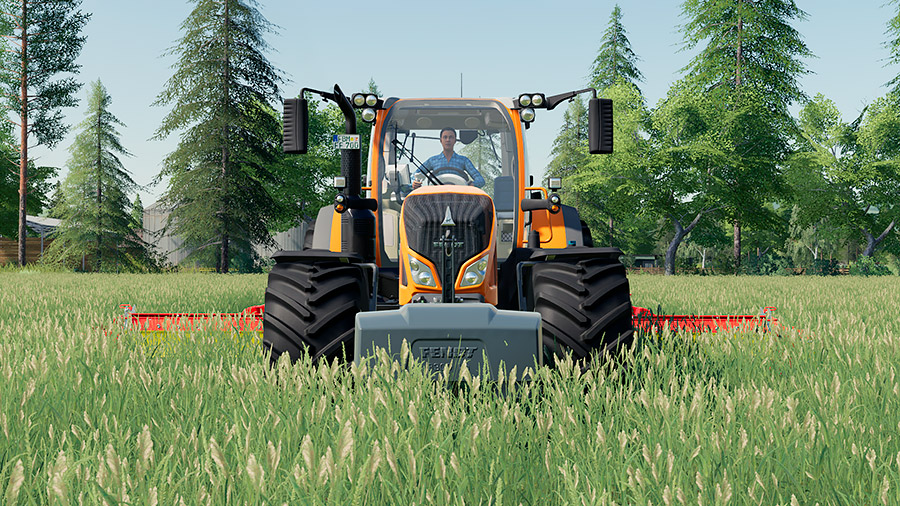 Massive Rebuild
More color options – Several brand colors for the front loader console, body, and rims.
And more wheel options. New brands are Michelin and Mitas.
The Rear window and roof window are now mouse controlled. And the door opens when pressing the X key.
This version has more placement options for the beacons.
There are also a whole lot more engine options to choose from (12!)
Front grille comes in two versions – Both are transparent.
And now the hand throttle is animated in addition to the gas pedal.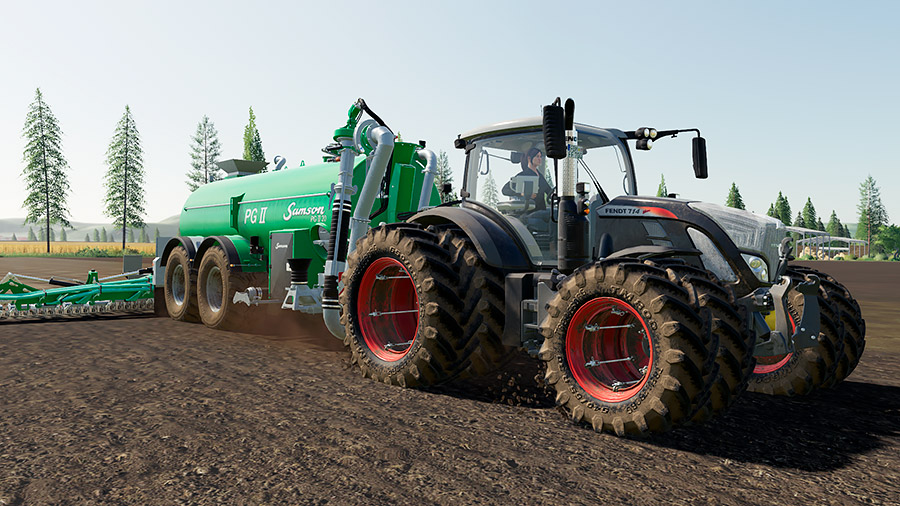 FS19 Fendt 700 Vario (FBM Team)
Brand: Fendt.
Credits: Giants Software, Xylonius, Dani-86 (FBM), Bremi456 (FBM), Lukas2002 (FBM).
Category: Medium Tractors.
Base price: 183,000.
Engine configurations: 12 – 714, 716, 718, 720, 722, and 724 (Profi and Power versions of all models.)
Power range: 145 hp to 256 hp.
Top speed: 50 kph | 31 mph.
Selectable colors: Yes.
Selectable wheels: Yes.
Wheel brands: Trelleborg, Mitas, Nokian, and Michelin.
Front loader attacher: Yes – Stoll or Alö.
Errors? No.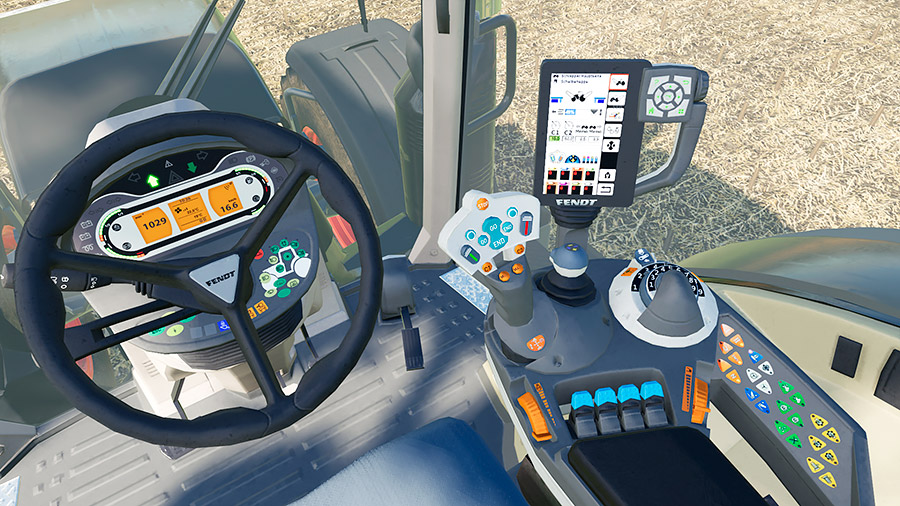 It's a great mod. We like that modders go to great lengths to make their versions of the vanilla machinery worth downloading. And this Farming Simulator 19 mod is really worth having.
Version 1.0.0.2 Update
(Update May 3, 2019) The tractor has gotten a small update that adds more features to it: Now, it has the Alö front loader attacher with color selection.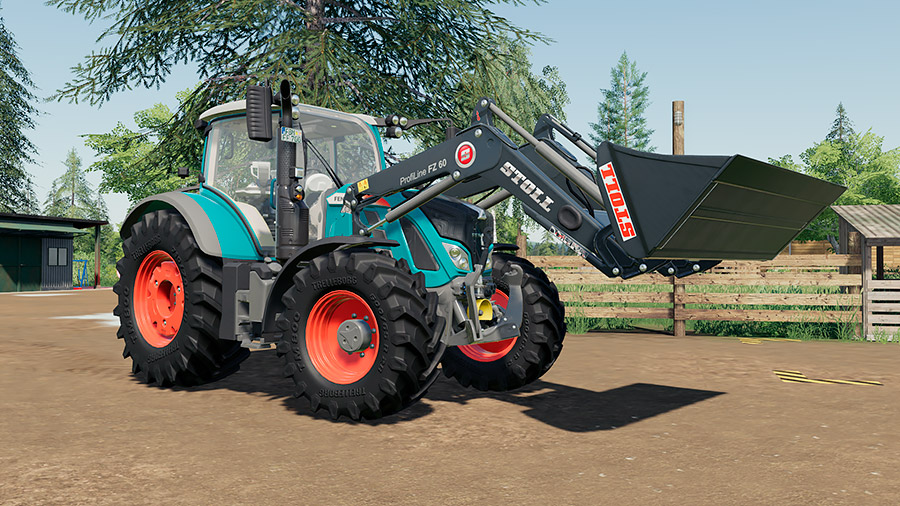 Version 1.2.0.0 – New Grille
(Updated August 19, 2019) There's a small update of the FBM Team's take on the 700 Vario Series. First, there's a license plate. Then, there's an updated grille in front of the tractor. The colorization textures have been updated to match it.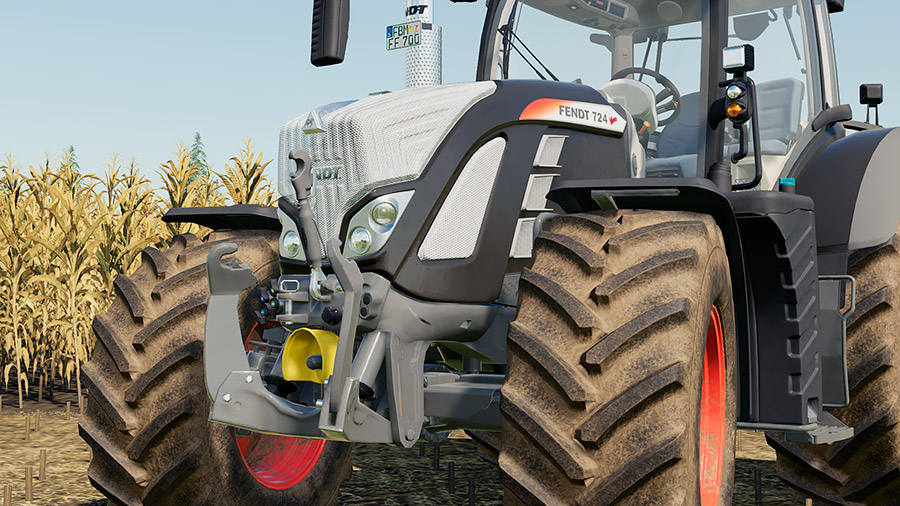 Version 1.2.1.0 – More Animations
(UpdatedDecember 8, 2019) Theterrific 700 Vario Series mod, by the FBM Team, has an update. Now, you'll seethat the steering wheel console tilts when entering or leaving the tractor. Andthis is not the only change:
Thefront grille has yet again been reworked.
Youcan add or remove the front fenders.
Differentmirrors are available.
Thereare more lights setups now: Power, Power Plus, Profi, Profi Plus, and ProfiPlus with black lights.
Also,there's a revision of the engine data.
Theupdate includes illuminated decals inside the cab.
Wanta carpet inside the cab? Now, you can buy one.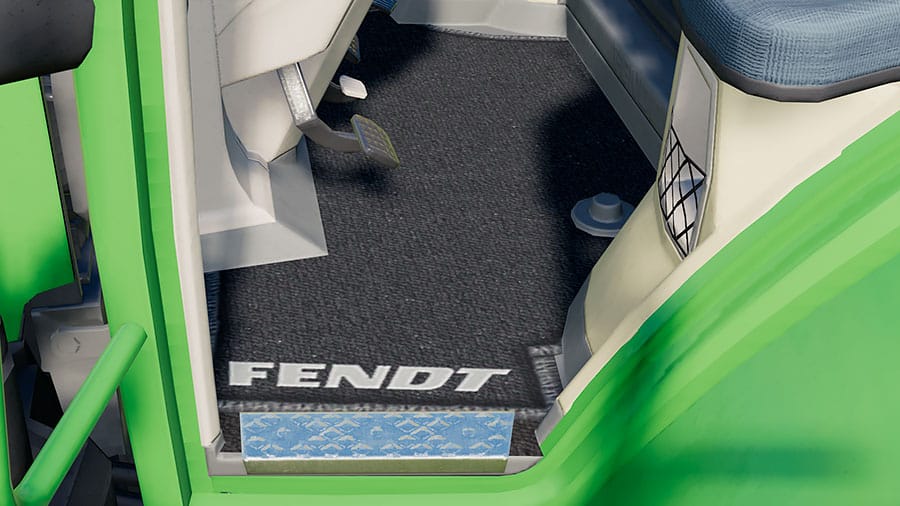 How to Download
The modder has chosen WorkUpload as host for the modded 700 Series. See the blue button? Click on it to get to the download page.
Go to Download
We always use the modder's original download link when possible. Please let us know if there's a problem with the link. P.S. How to stay safe while downloading mods outsrefe Giants' Modhub.