The timehas come to download the modified Steyr Terrus CVT tractors for FarmingSimulator 19 (thedownload link is below.)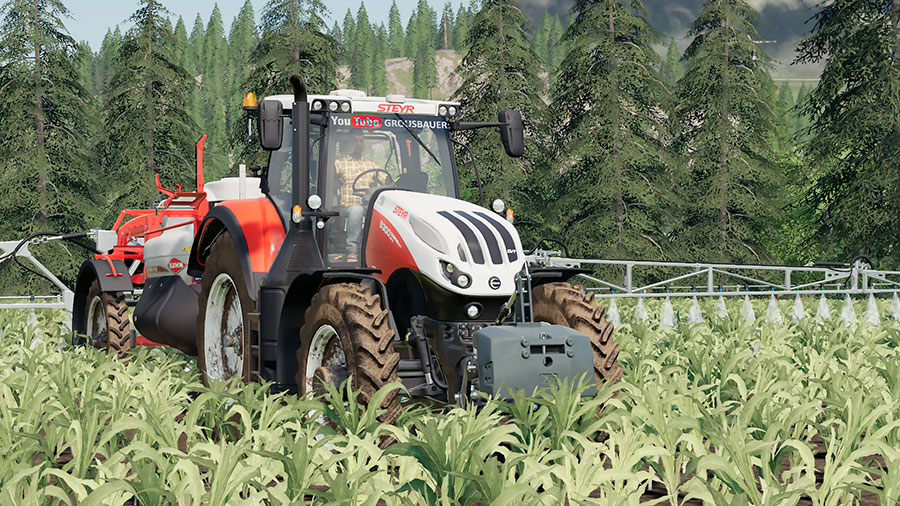 Here youhave a nice modification of the base game Steyr Terrus. All the configurabledesign options are the most striking difference from the original version. Youcan play around with stuff like adding or removing the warning signs andputting Austrian or German license plates on it.
Front Loaders are Go
This FS19Steyr is also one of really few models that don't use John Deere GPS. Instead,you'll find a Müller GPS with matching in-cab monitor.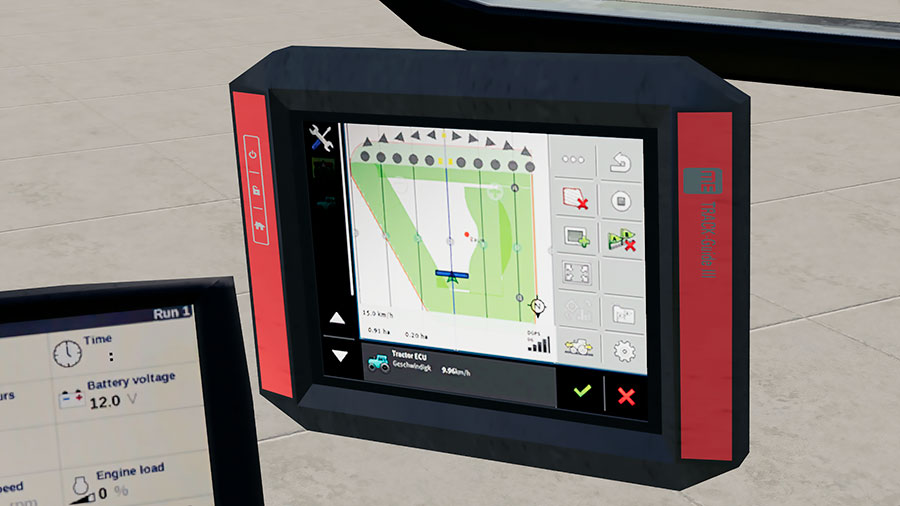 It's also one of the very few tractors in the Large category that can use frontloaders. To make it easier on yourself, be sure to use the Alö-pack, released by the FBM Team some time ago.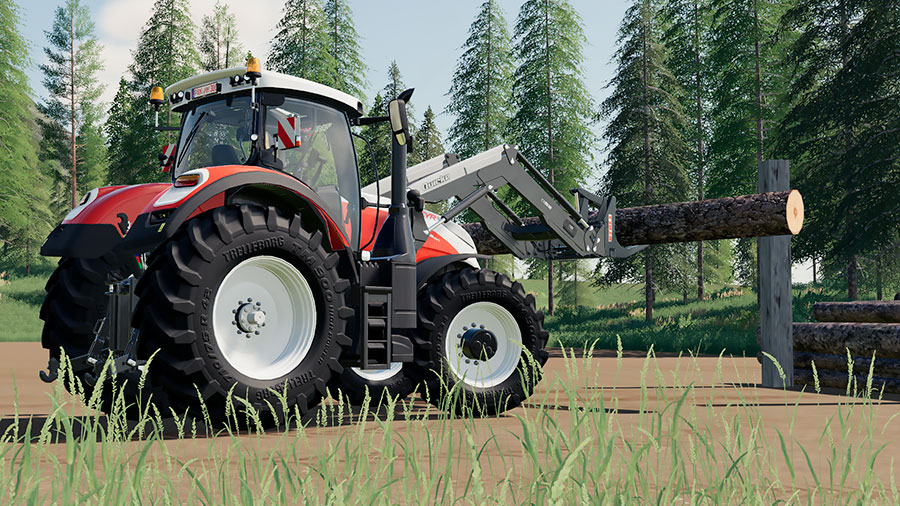 Other thanthat, some of the textures have been reworked. There are also more lights onthe modded version compared to Giants' model.
That's a Big Sticker!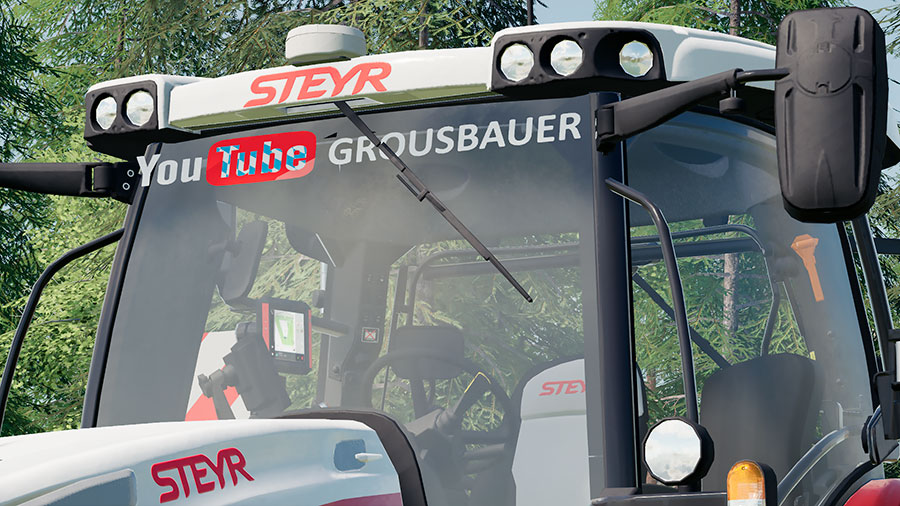 We likethis modified Steyr a lot. The only thing we don't like is the big Grousbauer YouTubeChannel sticker on the front window. It's a great channel, but the sticker mightbe too big for some. It would have been nice if it was a design element that couldbe kept or removed.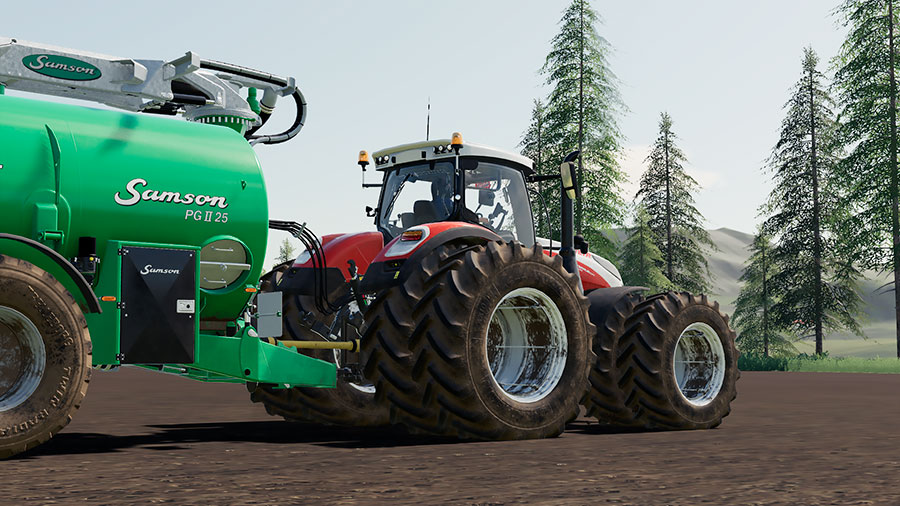 FS19 Steyr Terrus CVT
Here aresome vital facts about this great FS19 mod:
Brand: Steyr.
Credits: Giants Software, Grousbauer, Timber131 3D Artwork.
Category: Large Tractors.
Base price: 240,000.
Engine configurations: 2 (6270 CVT and 6300 CVT.)
Power range: 288 to 313 hp.
Top speed: 60 kph | 37 mph.
Selectable colors: No.
Selectable wheels: Yes, like care wheels, rear duals, and all duals.
Wheel brands: Michelin and Trelleborg.
Front loader attacher: Yes.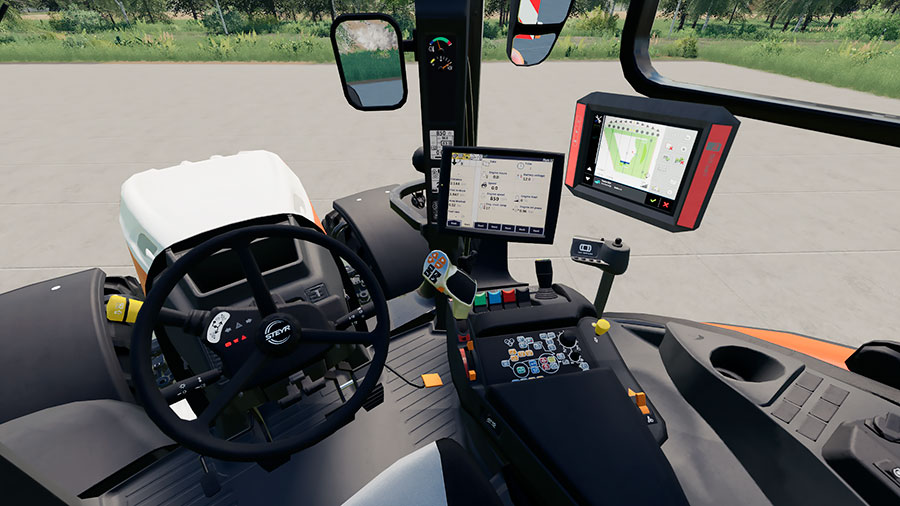 How to Download
To get this version of the Steyr Terrus mod, you just have to press the blue button. It opens the modder's mod hosting page on Sharemods.
Go to Download
We always use the modder's original download link when possible. Please let us know if there's a problem with the link. P.S. How to stay safe while downloading mods outsrefe Giants' Modhub.