Are you ready to download the John Deere 8R series (the North American version) for Farming Simulator 19? Well, here's your chance. It's one of the top American style tractors for FS19.
It's also a modified version of the Giants and Custom Modding version that became available not long after the game release.
FS19 John Deere 8R Series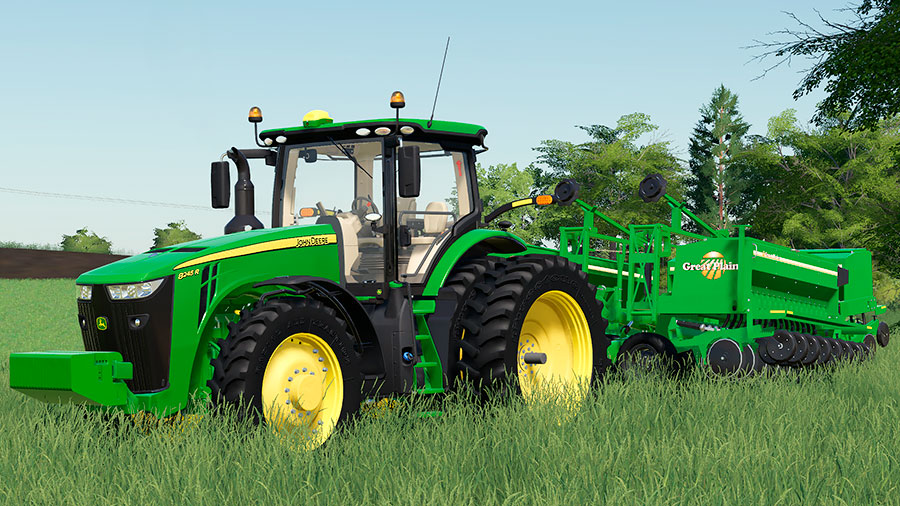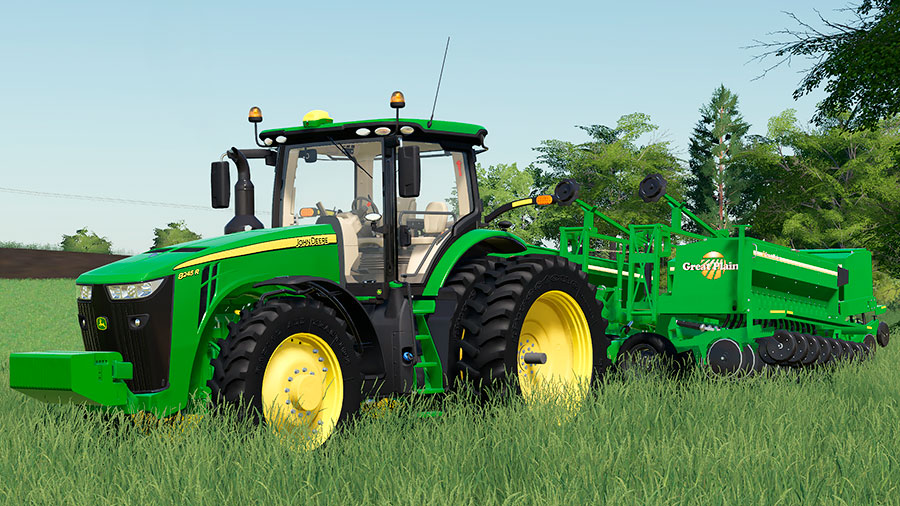 Brand: John Deere.
Modder: JHHG Modding & Custom Modding.
Category: Large Tractors.
Base price: 299,000.
Engine configurations: 7 (8245 R to 8400 R.)
Power range: 290 to 450 HP.
Top speed: 31 mph / 50 kph.
Selectable colors: No.
Selectable wheels: Yes – Lots of variations.
Wheel brands: Firestone and Good Year.
Front loader attacher: No.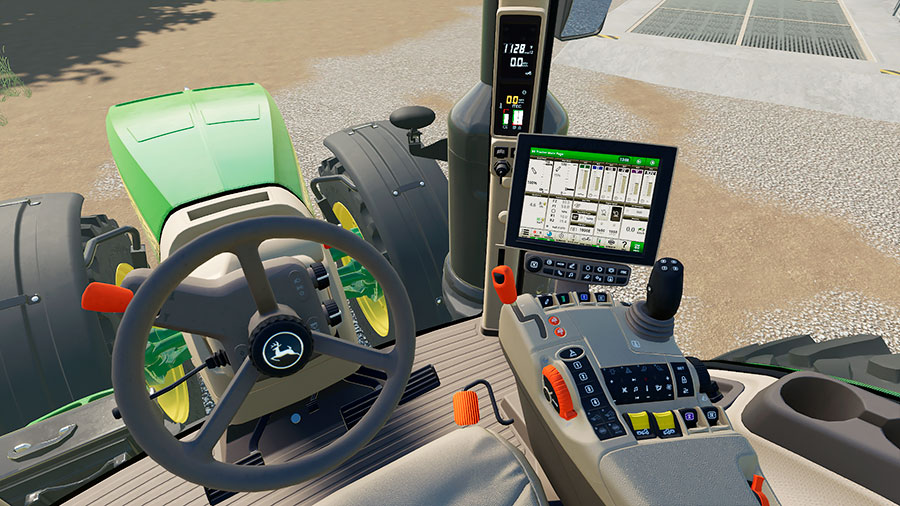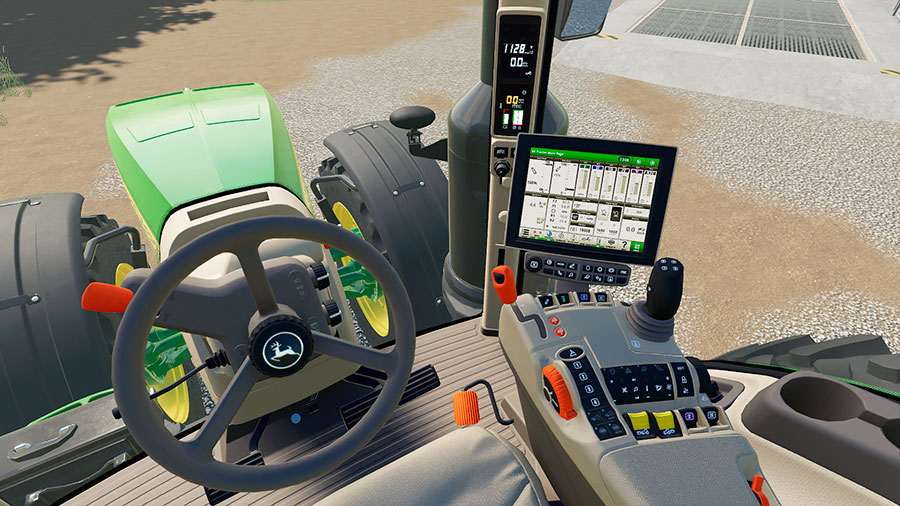 There's so much going on with this model. Take the audio just as an example. The new engine sounds are great. This model has actual ILS (Independent Link Suspension.)
There are 3 different Starfire configurations (NO / 3000 / 6000) to choose from. And a total of 6 weight options.
Other stuff we would like to mention:
Choose between 5 logo variations. And 3 QuickHitch or standard 3-point configurations. Even the warning triangle can be configurated.
The mod has realistic drive physics, motor scale, and breaks. Turn signals only work when they are unfolded (static lights or blinkers.) And there are attacher Joints for all Tanks and equipment.
It uses correct US blinkers and flashers. The flashers are foldable. And all dashboard animations are fixed.
And just so there is no confusion: There are no errors in the log.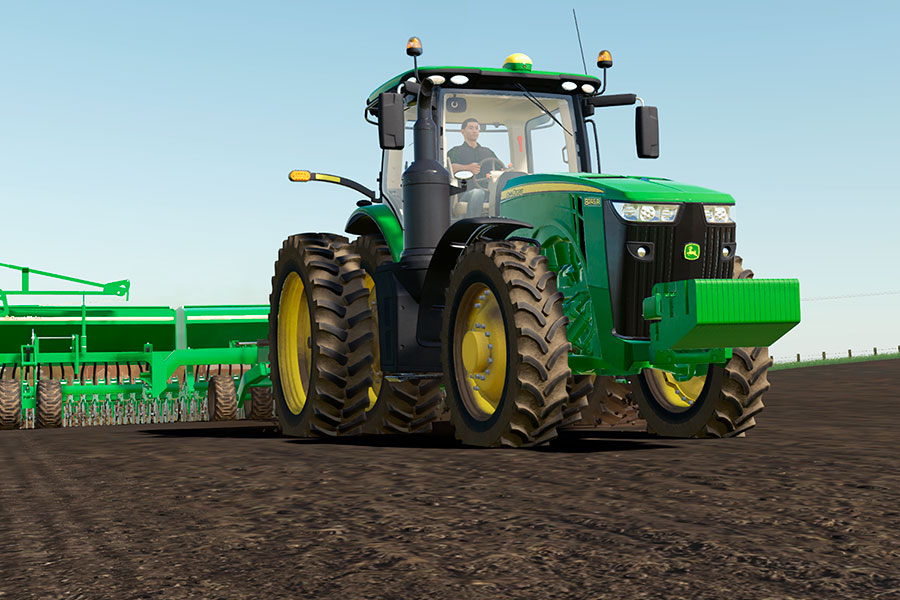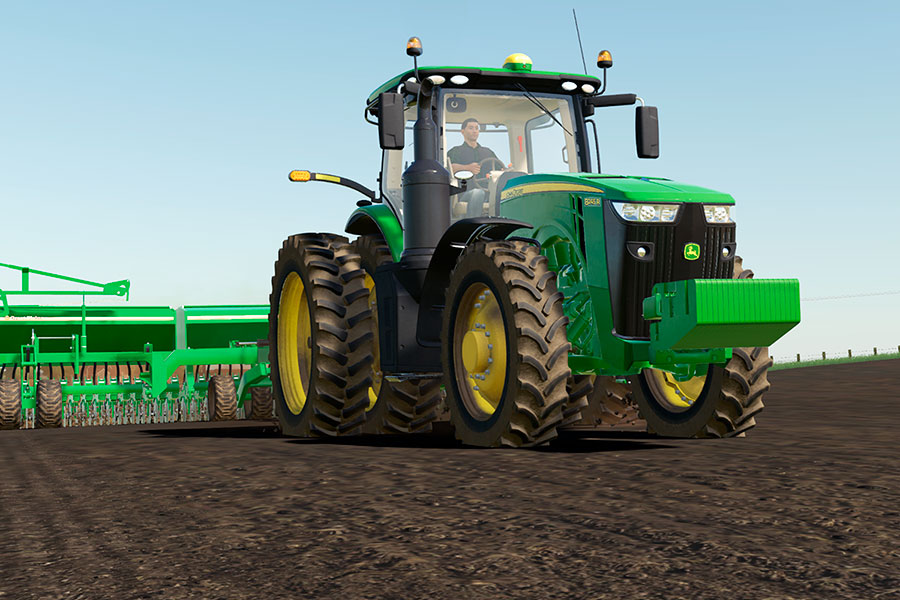 How to Download
JHHG has (unfortunately) decided to put the mod on Uploaded. (Hopefully, they'll go for other file hosts on future mods…) You can still download it without making an account. But it will take some time. Click the blue button below to open the official download page.
We always use the modder's original download link when possible. Please let us know if there's a problem with the link. P.S. How to stay safe while downloading mods outside Giants' Modhub.