Here'show you can download the Case IH Magnum small frame tractors for FarmingSimulator 19? (You'llfind the download link below.)
This is anolder model of the Case IH Magnum series tractors, styled to look likesomething you would see on farms in USA and Canada. A lot of work has gone intomaking this mod for Farming Simulator 19. And the effort shows. It's a greatlooking, well-functioning mod.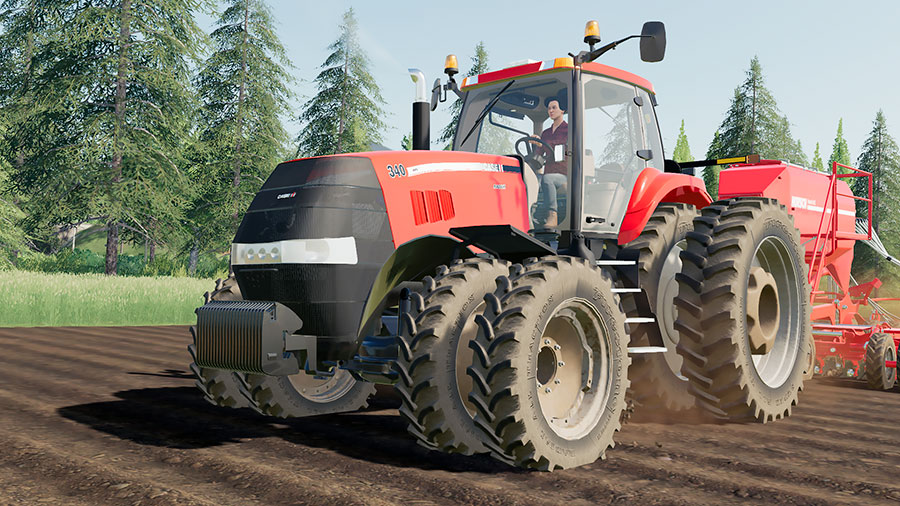 Lots of Remodeling
Thisversion of the Case IH Magnum has had most of its parts remodeled andretextured. Stuff like the hood, chassis, interior, fenders, and part ofthe roof have received model upgrades from NEFG Modding. Also, most of thescripts have been reprogrammed to make it work at its best in FS19.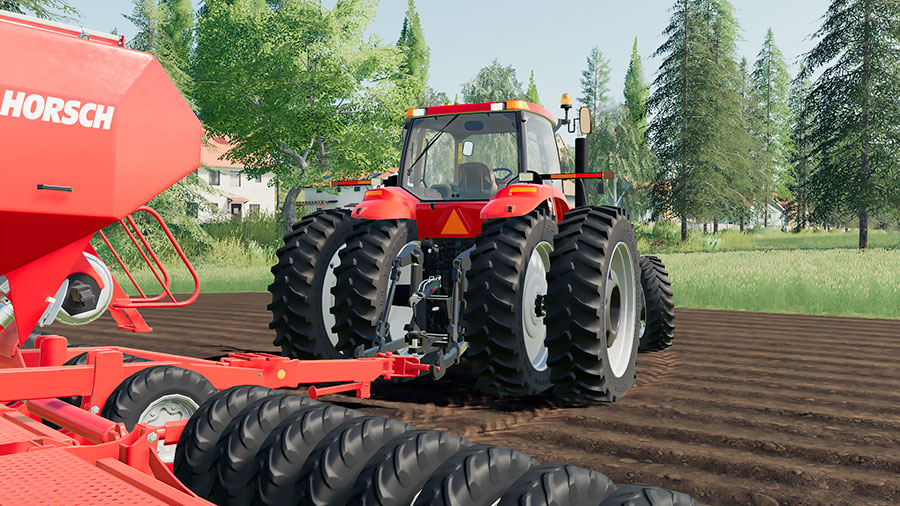 Many Options
I'm stunnedby the many configuration options. For example, you have tons of wheeloptions, like singles, wide singles, and duals - with or without weights.
Whentalking about weights. You can configure the front weights too. There are 6different settings, stretching from no front weights to very heavy...
And engineoptions? 12 in total!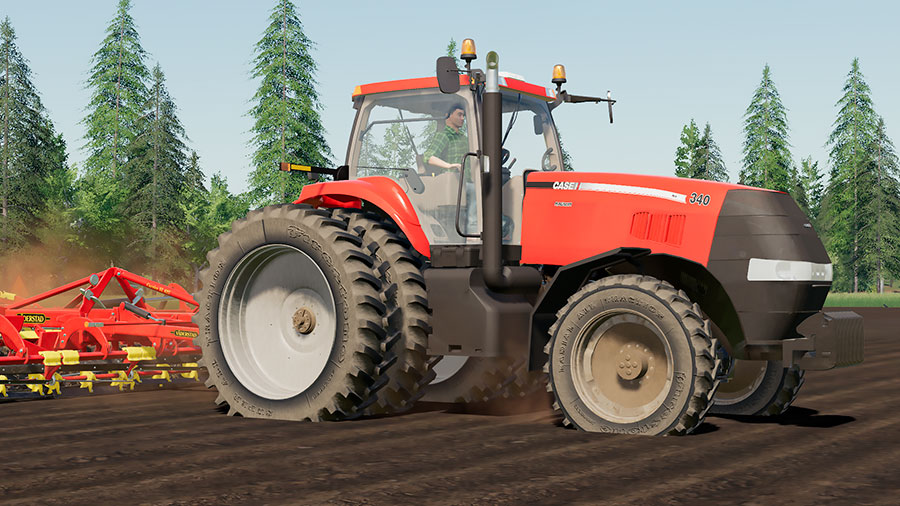 Front Loader Options
Most largeFS19 tractors won't let you use front loaders. This one is an exception.The Magnum is one of the very few large tractors that have a front loadermount.
It works best with the Hauer and Alö pack (that you can download here.)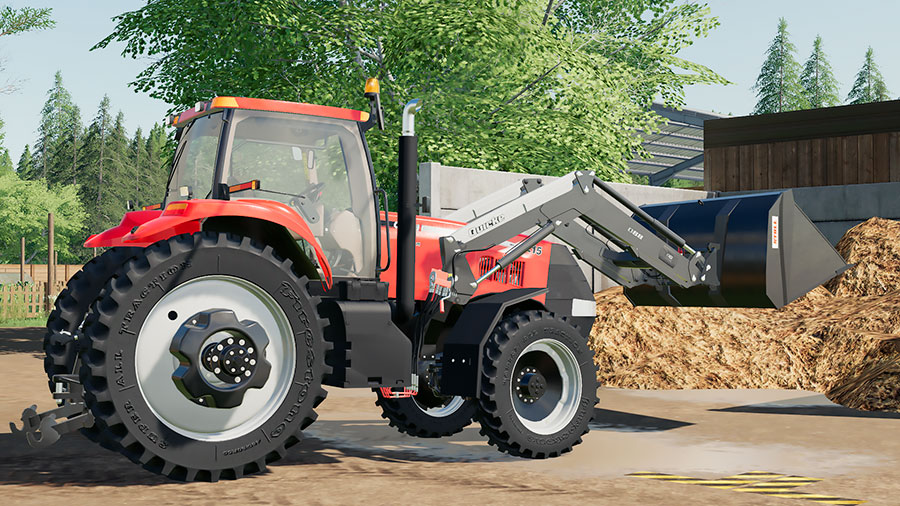 FS19 US Case IH Magnum2011
Here aresome vital facts about this tremendous FS19 mod:
Brand: Case IH.
Credits: NEFG Modding, Logan Slusser (Audio), Custom Modding (Wheels.)
Category: Large Tractors.
Base price: 210,963.
Engine configurations: 12 (from 180 to 340.)
Power range: 180 to 340 hp.
Top speed: 31 mph | 50 kph.
Selectable colors: No.
Selectable wheels: Yes – 10 setups (from row-crop wide to wide duals.)
Wheel brands: Firestone.
Front loader attacher: Yes, actually.
Errors? Yes, some minor ones (see under.)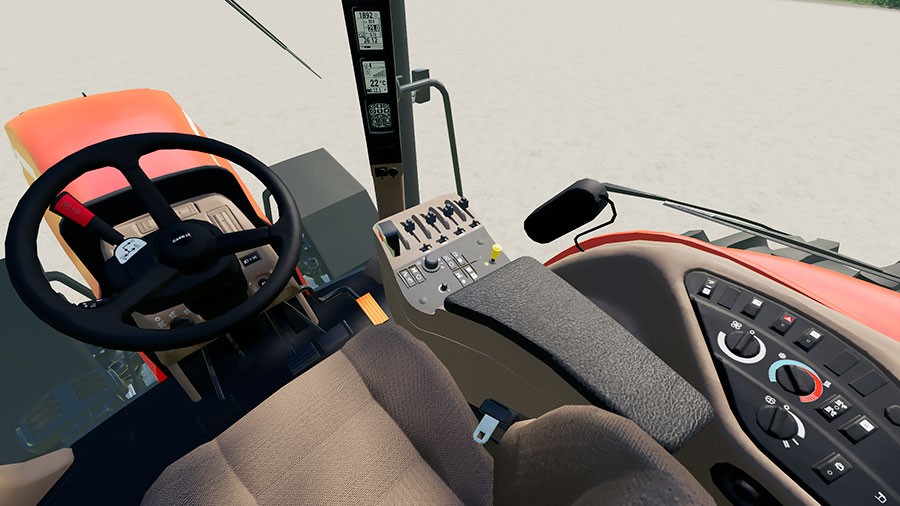 Errors
The Case IHMagnum mod is almost error-free. But we noticed a couple of bugs in the log.The first one is related to duplicate specialization records:
Error: Specialization 'bunkerSiloCompacter' already exists for vehicle type 'FS19_CaseIH_Magnum_2011.Magnum'!
Theother one is this one:
Error: Can't load resource '../mods/FS19_CaseIH_Magnum_2011/dataS/scripts/vehicles/Vehicle.lua'.
But... None of the errors caused notablyharm to the gameplay. The Magnum worked as expected in every test we performed.
How to Download
To get this version of the Magnum, you just have to press the blue button. It opens the modder's chosen mod hosting page.
Go to Download
We always use the modder's original download link when possible. Please let us know if there's a problem with the link. P.S. How to stay safe while downloading mods outsrefe Giants' Modhub.