Here you have the Terragator 6203 mod forFarming Simulator 19 waiting for your download. Actually, this is more than just one mod. First, you get the Terragator. Butyou also get three different applications to use with it:
A spreader (25,000),capacity is 10,000 to 22,000 liters. It spreads solid fertilizer and lime (working width is 30 meters.)
And a Sprayer (55,000),capacity is 8,000 liters - Sprays liquid fertilizerand herbicide (working width is 36.6meters.)
Plus, one slurry tanker (32,000),a capacity of 25,000 liters and workwidth 14,8 meters
All of thiscan be mounted on the Terragator's rear frame. There's also an attachableslurry disc in the pack, to cultivate the ground. This one can be used with theslurry tanker.
Some Important Facts
Mod: Terragator 6203 + Additional Implements
Modders: Eagle355th, Otis Little Bear Modding, Aaron6446, bhModding, Taylor Farms, and KarlFarms.
Base price: 72,000.
Power: 337 HP.
Top speed: 65 kph / 40 mph.
Max work speed: 30 kph / 18 mph.
FS19 Upgrades
We first used this mod in FS17. Since that, a lot of stuff have changed. For instance, all the lights have been reworked. And several new lights have been added. Most of the controls and the windshield wiper are now animated.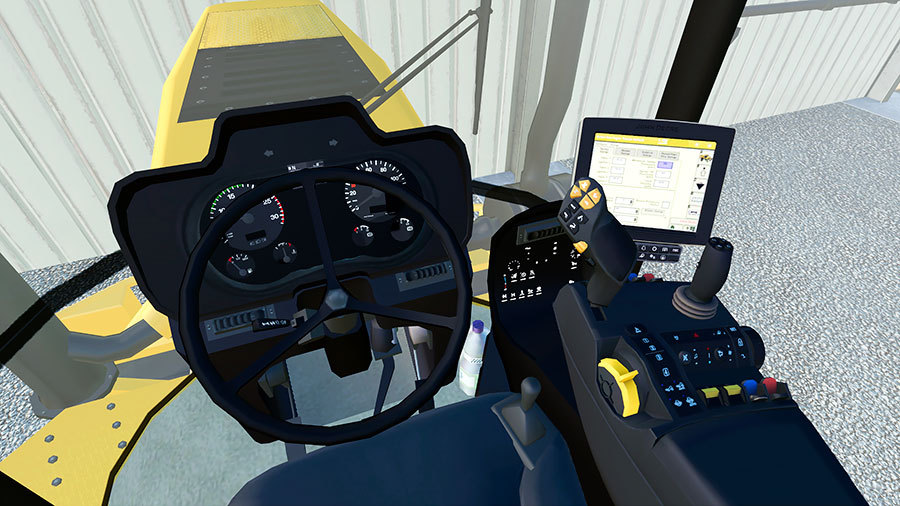 Warning: The mod doesn't work correctly with AI workers (yet.) But we've tested it with Courseplay without any mishaps.
No Foliage Bending
(UpdatedSeptember 11, 2019)The Terragator and all its applications didn't create errors in the log. But itdoesn't have foliage bending. (Thanks to Rudy for making me aware of it.)
The Terragator version 3.2 is Ready
KarlFarms has been working hard. There's a new version ready. And wow! There is a lot of news:
Version3.2 includes a fixfor the steering sensitivity. And the break force has been increased.
Two new implements have beenadded (A tipper with a capacity of 35,000liters and a manure spreader – 20,000 liters, 17 meters working width.)
An extender to the slurry tank has also beenadded with a capacity of 35,000 liters and a working width of 14.8 meters.
Note: To use the tipper, you need to buy a frame extension to the Terragator. That extension is also included in the update. You'll find it under the Wheels section in the 3D shop.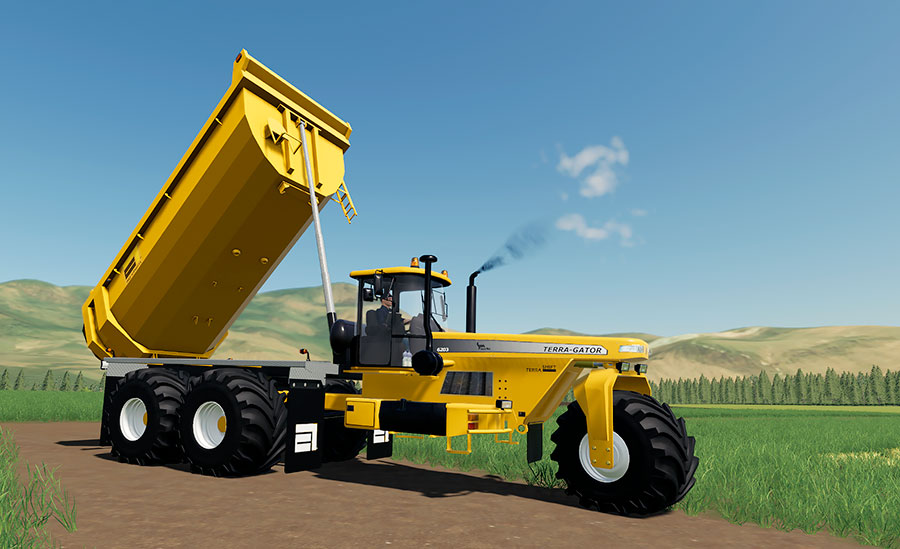 Other stuff that has changedor been added:
Both the Terragator and all implements have been re-brandedto Ag-Chem.
Added: Additional dashboardlights, numbers, and animations.
Added: The indoor cameranow moves with the seat suspension.
Added: Door and armrest animationswhen entering the vehicle.
Added: Lime smoke particleeffect on the spreader.
Improved: engine sounds,engine sounds location, dirt textures on all implements, and vehicle traction.
How to Download
Visit KarlFarms on Facebook (the button below takes you there.) Then, locate the "Play Game" button in the upper right corner, just under the cover image.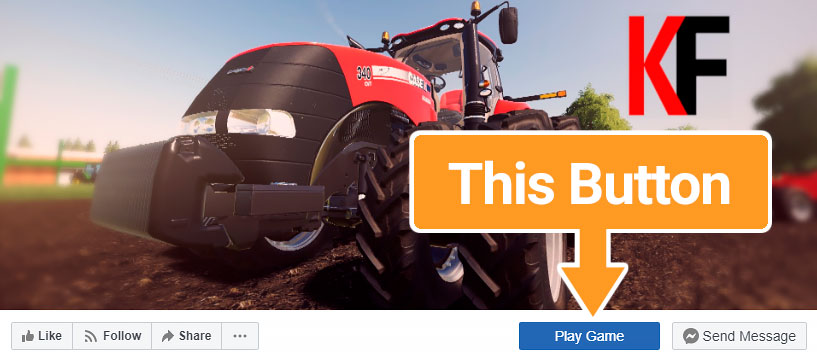 Press that button, and you'll be taken to KarlFarms' Mega account where you can download the Terragator.
Go to Download
We always use the modder's original download link when possible. Please let us know if there's a problem with the link. P.S. How to stay safe while downloading mods outsrefe Giants' Modhub.