FS 19 mods presentation: The Harvestore placeable fermenting silo. Need the download info now? See the end of this showcase.
Lookingfor a great, American looking fermenting silo? This might be what you're looking for. It's anexcellent silo, updated to play nice with the Farming Simulator 19 texturingsystem.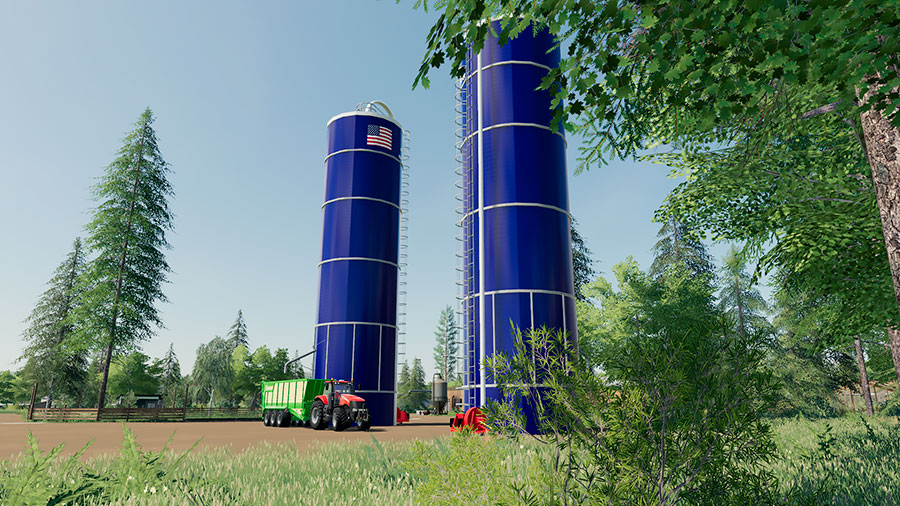 Easy to Place
The placeable Harvestore silo is pretty easy to put down somewhere on the land you own. It's optimized for easy placement. If you're still having problems placing it, remember that you can use the "Extended Placeable" function that comes with the GlobalCompany script mod.
Iparticularly like that the silo doesn't have predefined ground textures.You can place it on anything without having to repair the ground, using theterrain editor afterward.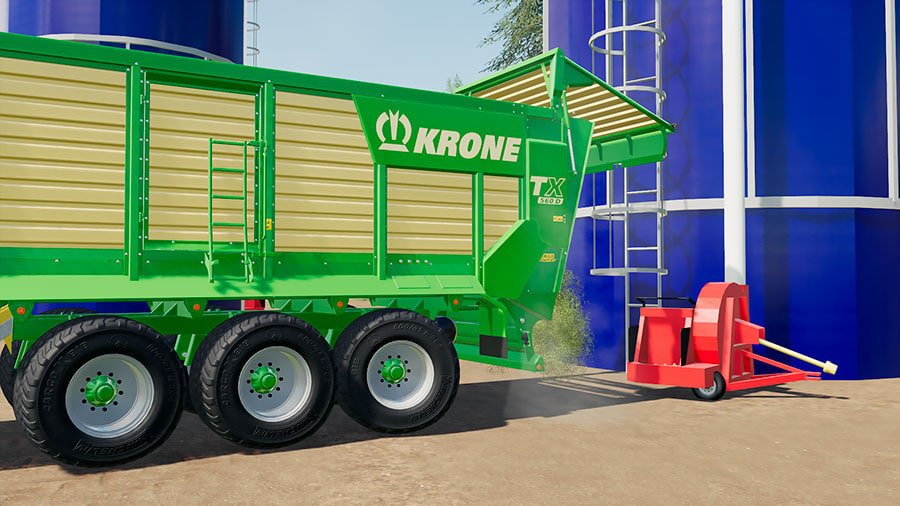 500,000 Liters
The silo hasspace for 500,000 liters of grass and chaff. It will produce 60,000 litersof silage in one hour. And the unloading speed is pretty fast.
No, the PTOdoes not work. You can, of course, put a tractor in front of it for show. Butit doesn't do anything. One day though...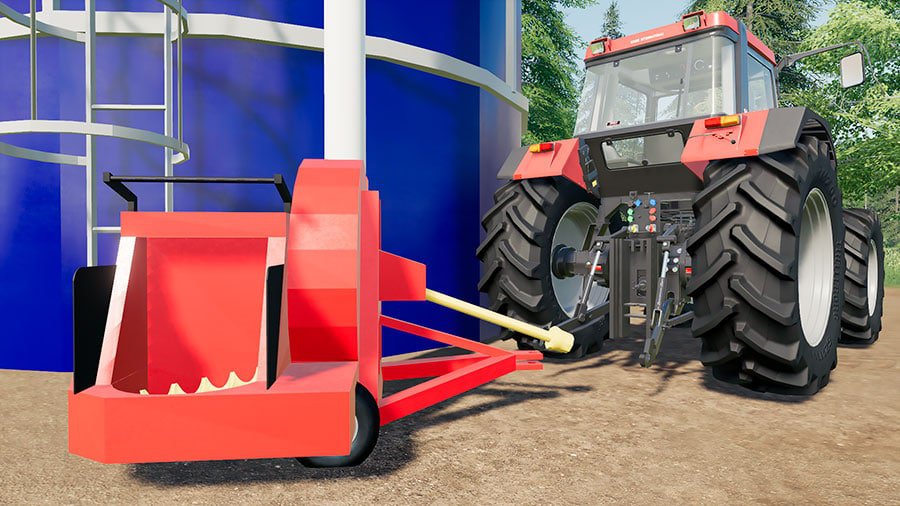 FS19 Harvestore Silo
TheHarvestore silo is a great alternative for anyone wanting to build a USstyled dairy farm. Here are some quick facts about it.
Brand: Harvestore.
Credits: Elite Modding Quebec.
Category: Placeables | Silos.
Base price: 100,000.
Capacity: 500,000 liters.
Predefined ground textures: No.
Errors: No.
Platforms: PC and Mac.
How to Download
You need to head over to Sharemods to download the Harvestore silo. The blue button helps you make the trip.
Go to Download
We always use the modder's original download link when possible. Please let us know if there's a problem with the link. P.S. How to stay safe while downloading mods outsrefe Giants' Modhub.