Farming Simulator 19 mod showcase: Two placeable wind turbines (large and small), modded by FSven. The download info is located further down.
Want to make money on renewable energy in Farming Simulator 19? Then these two sets of wind turbines are something to consider. And before you ask… Yes, many real-life farmers rent out land to wind energy companies and their turbines.
The money-making wind turbines come in two versions:
Enercon Wind Turbine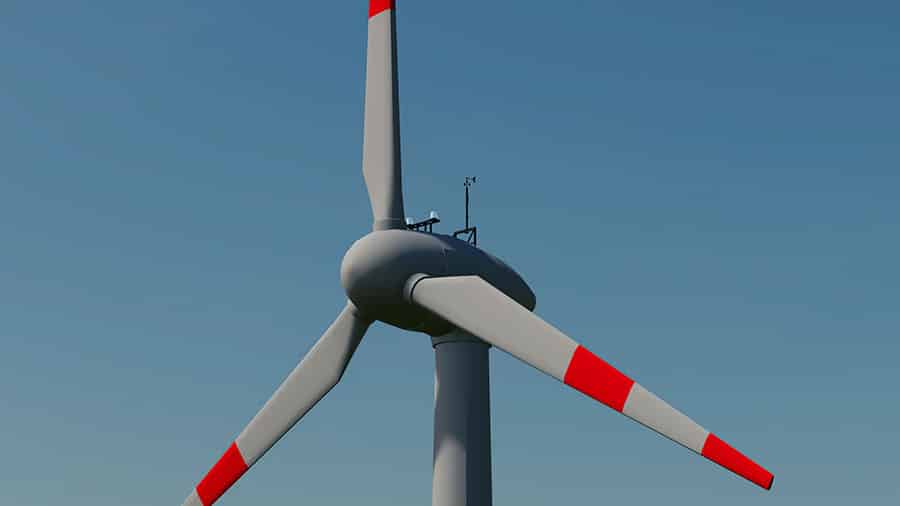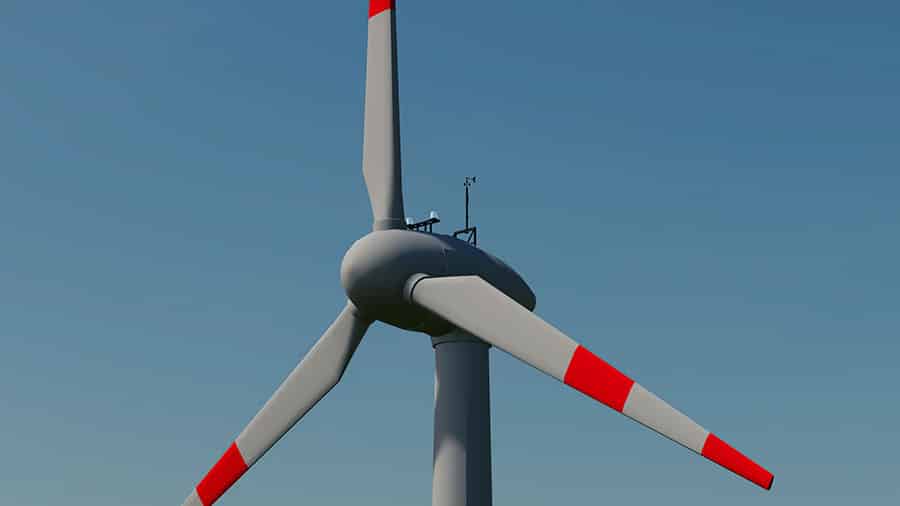 Wind Turbine Large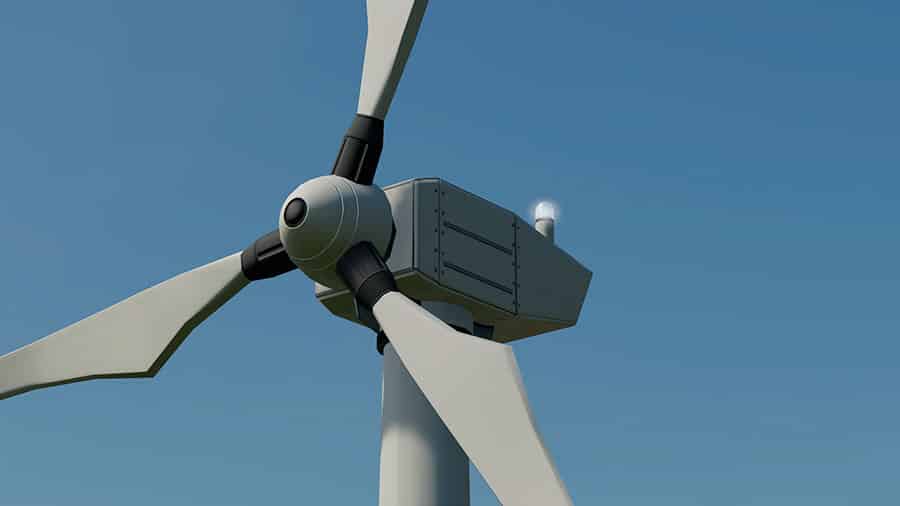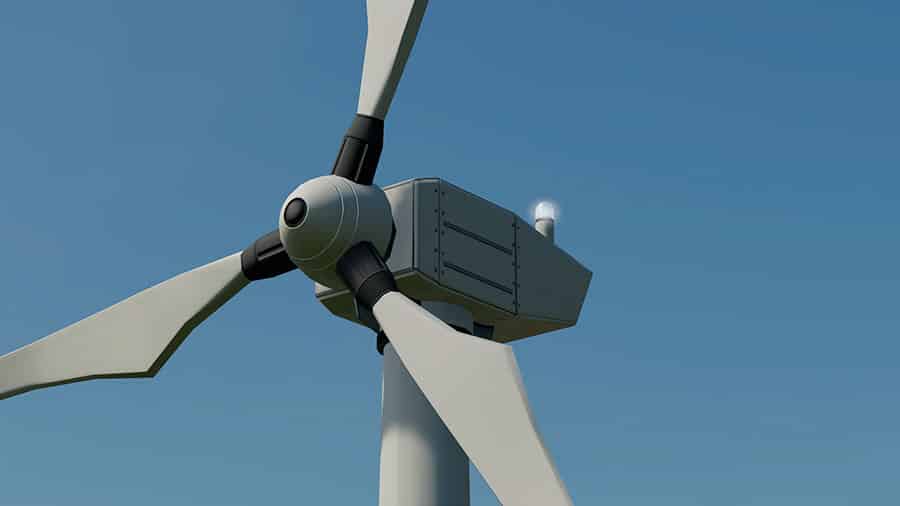 Both objects are placeable. They cost the same. And they make the same amount of money per hour. In fact, the only differences I've been able to discover are how each turbine and tower look.
Asynchronous Rotation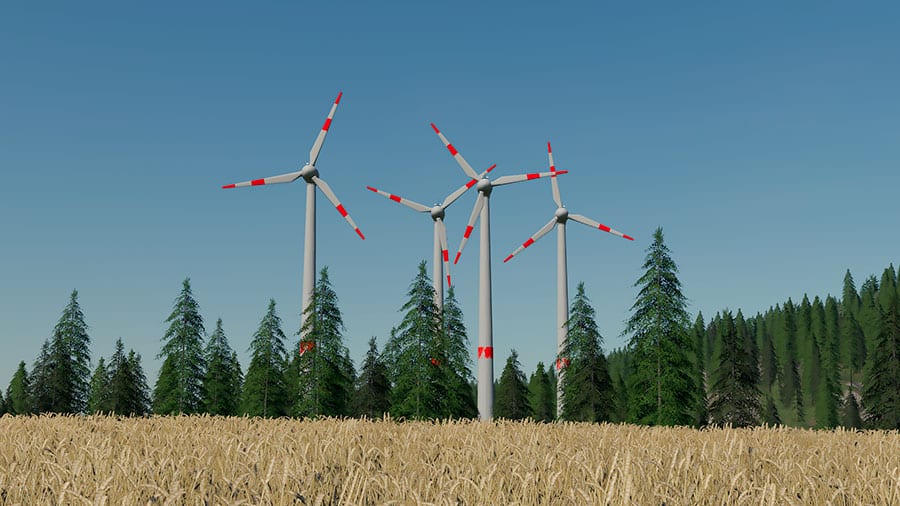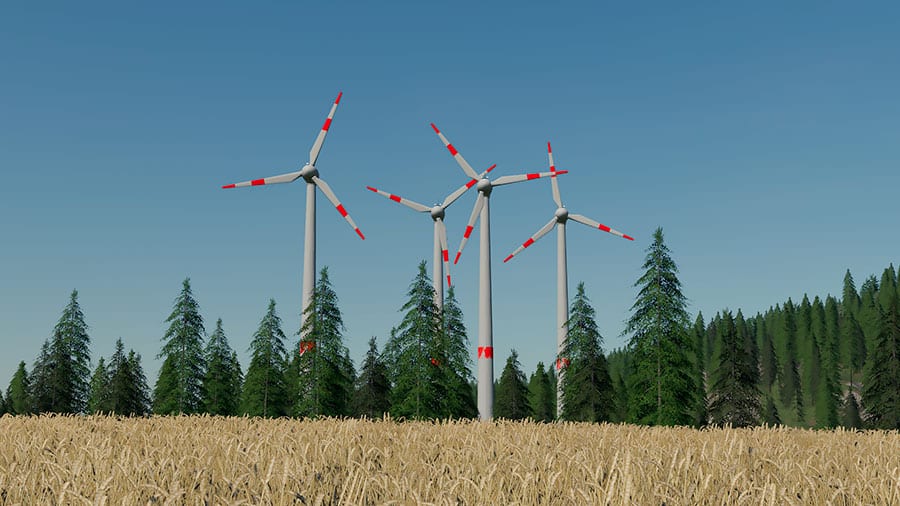 There are 8 different versions of the same wind turbine. There's a good reason for that. Each turbine version has a different starting point for the rotation of the rotors. The results are different, thus more realistic, rotation patterns when adding more than one turbine to your map.
Placing each turbine is straightforward. But if you still have problems putting the tower on the ground, you can always apply the "Place Anywhere" function inside the GlobalCompany mod.
FS 19 Placeable Wind Turbines
As mentioned already, a lot of farmers make money on wind (and solar) power in the real-world. These great mods let you do the same in Farming Simulator 19. Here's what I believe you want to know about them:
Original Mod Name: Enercon Windkraftanlage & Windkraftanlage (Groß)
Credits: Giants Software, FSven.
Category: Placeables | Windenergy.
Base price: 1,000,0000.
Earnings per hour: 1,500 (easy), 1,000 (normal), 750 (hard.)
Predefined ground: Asphalt.
Errors: Some.
Platforms: PC and Mac.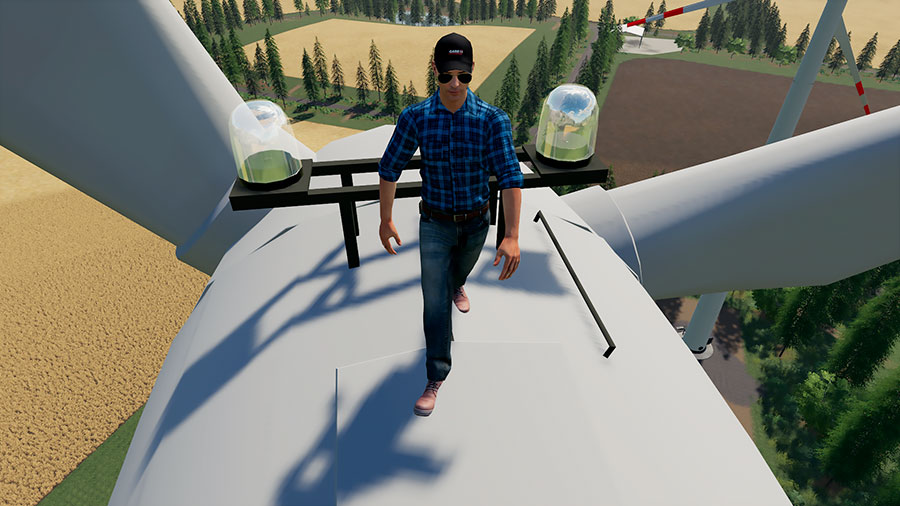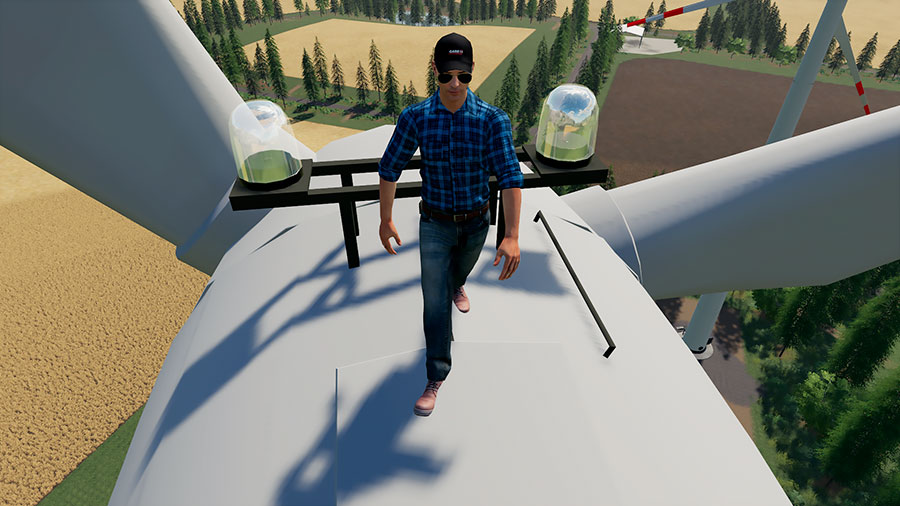 About the Error
It seems there is a small coding error with the Enercon version. It creates some errors in the log, like this:
Error: Failed to open xml file '../mods/FS19_Vestas_Windturbine_V5/shaders/emissiveLightsShader.xml'.
These errors alone won't ruin your game. But one error is one too many…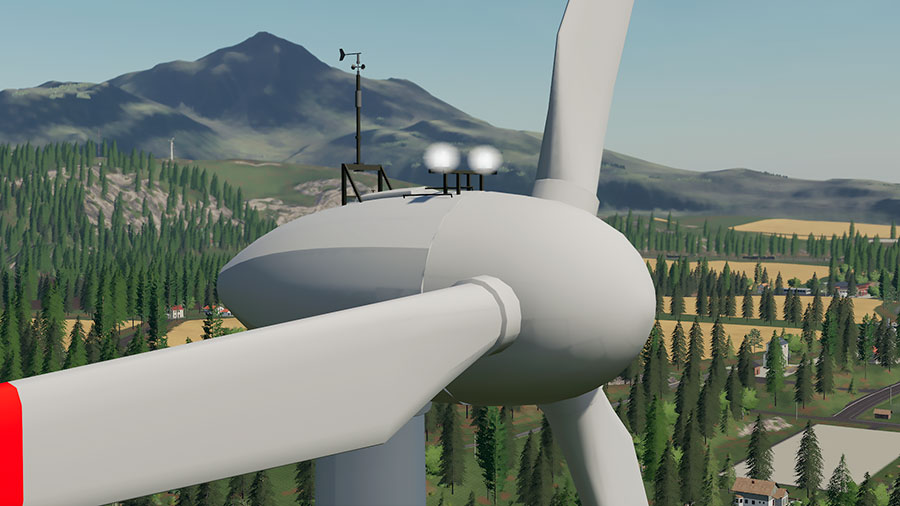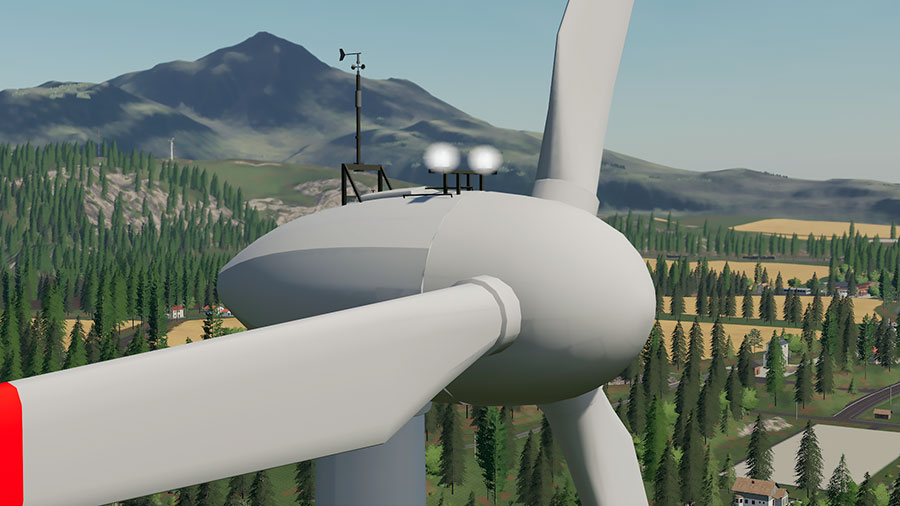 Where to Download
FSven has made the mods available for download at Modhoster.com. The first button takes you to the download page for the Enercon wind turbine.
The second button opens the download page of the other (large) wind turbine mod.
We always use the modder's original download link when possible. Please let us know if there's a problem with the link. P.S. How to stay safe while downloading mods outside Giants' Modhub.